Published: October 31, 2013
WESTLAKE, OH | Nordson Corp. debuted its Polymer Processing Systems group of products and solutions at the recent K 2013 show in Düsseldorf. The group is a new worldwide offering said to provide a broad range of technologies for melting, conditioning, dispensing, and giving shape to plastics.
As the result of a series of strategic acquisitions, company now manufactures precision melt stream components starting with the screws and barrels for extrusion and injection molding and proceeding downstream to the dies used to produce film, sheet, coatings, and pellets. In-between are a diversity of critical components such as filtration systems, pumps, and valves.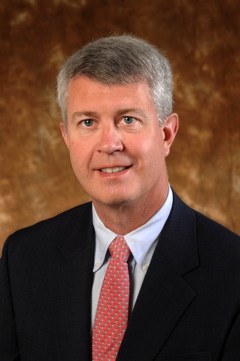 "All of the organizations that Nordson has acquired in the polymer processing space are leading suppliers of melt processing components that excel in precision engineering and place high value on meeting customers' manufacturing needs and supporting them long after the sale," says Peter Lambert, senior VP of Nordson Corp. "We expect our customers to benefit not only from the wide range of product offerings available but also from Nordson Corporation's global manufacturing capabilities and localized service. Our strategy is to bring together complementary companies to optimize polymer processing efficiency and quality that serve our OEM customers, ultimately helping them to deliver the highest value and system performance to their end users."
Starting with the most recent acquisition, the product lines that comprise Nordson's polymer processing offering are as follows:
• Kreyenborg, Münster, Germany, manufactures melt filtration systems, gear pumps, and melt valves for extrusion, recycling, and polymerization.
• BKG Bruckmann & Kreyenborg Granuliertechnik, Münster, Germany, produces underwater pelletizing systems, centrifugal dryers, and die plates for extrusion, recycling, and polymerization.
• Nordson XALOY, New Castle, PA, manufactures components and melt delivery systems for injection molding and extrusion machinery, including barrels, high performance screws, pre-assembled plasticating systems, heat transfer rolls, and cleaning ovens; it also produces pelletizing systems.
• Nordson Extrusion Dies Industries, Chippewa Falls, WI, builds flat dies, feedblocks, and related equipment for film, sheet, extrusion coating, and fluid coating. Included under the Nordson Extrusion Dies Industries brand is another business acquired by Nordson, the flat die manufacturer Verbruggen, whose facility at Temse, Belgium, is now the headquarters for Nordson EDI Europe N.V. Also part of Nordson Extrusion Dies Industries is the Premier Coating Division, which manufactures slot coating dies.
"Nordson Polymer Processing Systems is not in the business of building primary machines, such as extruders and injection molding presses, but is a supplier of components necessary for these systems to function," says Lambert.… "Nordson's longstanding commitment to R&D will generate new melt stream components that benefit plastics processors and web converters by increasing production output, reducing downtime, eliminating waste, enhancing product quality, and providing new manufacturing capabilities that facilitate diversification. Our recent acquisitions are all strong, profitable, well-respected leaders in their fields, and Nordson is investing in them to build long-term capability in, and commitment to, the polymer processing industry."