Published: November 29, 2021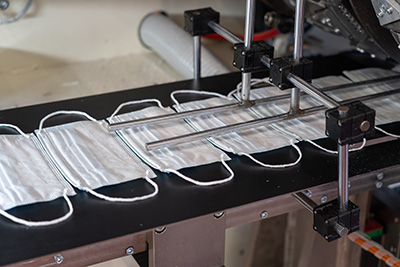 The Association of the Nonwoven Fabrics Industry (INDA), serves hundreds of member companies in the nonwovens / engineered fabrics industry globally. Since 1968, INDA networking events have helped members connect, innovate and develop businesses. With such an extensive background and expertise in nonwovens, PFFC talked exclusively with INDA's Brad Kalil, director of market intelligence and economic insights, and Chris Plotz, director of education and technical affairs for insights on current obstacles, solutions, and other trends in nonwovens. Here is what they had to say:
What steps are nonwoven material producers taking to recover and restore the supply chain after COVID 19 disruptions?
Kalil: It depends upon the nonwoven material producer, not only in the type of material—as there are four forming methods, multiple bonding methods, and dozens of raw materials used—but also the end use market the nonwoven producer supplies.

Some supply chains were barely disrupted—as the majority of nonwoven tend to stay where they are produced—while others may have been impacted by the availability of raw material. More importantly, was the end use market served.
Some markets—notable vehicle and building construction—were shut-down during the pandemic, and still to this day those markets are impacted by their own supply chain issues, resulting in many nonwoven producers with material but no market. Other markets—notably protective medical apparel, wipes, and face mask/respirators—were running full-out. Other supply chain issues, such as transportation issues and workforce challenges continue to challenge all manufacturers.
What are some new markets increasing their usage of nonwoven material?
Kalil: As published in INDA and EDANA's recently released Global Nonwoven Markets Report, A Comprehensive Survey and Outlook, 2020‒2025, the three fastest growing markets, in average annual growth rate by weight, from 2021 through 2025 are geosynthetics, filtration, and vehicle construction.
The geosynthetics market is primarily driven by the strength of the economy, which has the biggest impact relating to the expansion of private infrastructure and buildings, and the government, be it through spending on public buildings, infrastructure, legislation or regulation.
Further, the global geosynthetics market growth is driven by their increased adoption in a variety of applications in the construction sector, and the emergence of these as viable alternatives in waste and water applications has further bolstered global geosynthetics market growth.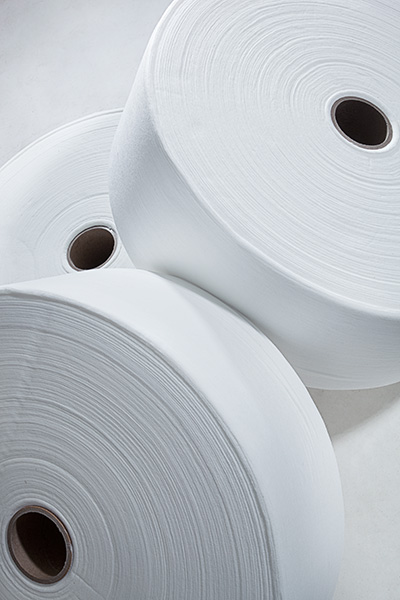 Moreover, an increasing number of infrastructure development projects in developing countries—notably China's Belt and Road Initiative—are increasingly specifying the use of geosynthetics in roadways and rail construction applications.
There are numerous drivers affecting nonwoven filter media demand, though the over-arching global megatrend would be the demands for purer air and cleaner water, which are both the subjects of ever-more stringent legislation. The market for nonwovens in filtration media is also growing—due to nonwoven media being more economical and better performing—by taking share from woven and paper-based filter media.
A significant boost to the air filtration markets will be the coronavirus-related mitigation efforts. Consumer and workplace health and safety is creating new filtration needs, and is raising the bar on performance. The assumption is that the filtration industry will be able to deliver the needed filters and masks. The air pollution prevention benefits of masks, HVAC filters, and dust collectors are also greater due to the steady increase in wildfires. Concerns that media manufacturers have about building capacity which will go unused after a vaccine is perfected is somewhat unwarranted. Not only are there non-mask uses but air pollution, indoor pollution, wildfires, and new viruses will boost mask demand.
Nonwovens have proven themselves versatile in the transportation sector, saving resources and making vehicles quieter, lighter and more comfortable. Nonwoven composites are now being used to replace parts previously made of metal, in addition to replacing plastic parts. The key benefit of the composite components is their light weight; they can also be molded and produced with special surface finishes and other features. In addition, nonwoven materials can be made for sustainable material and some offer the ability of being recyclable. The transportation market is primarily driven by the economy and by vehicle producers requiring lighter weight and better performing materials. Passenger vehicles have seen rapid evolution over the last few decades with an increasing focus on comfort, convenience, safety and the quality of the driver and passenger experience. Tactile pleasure and aesthetics, which were once the preserve of luxury vehicles, are now a basic requirement for every model. Superior silencing materials are required to enhance comfort in the car interior, which contributes to general well-being and safer, more relaxed driving. Meanwhile, higher engine temperatures and pressures place extra demands on silencing and sealing components.
In terms of totally new markets, there are few, as nonwovens are already in thousands of end-use products. Nonwovens are increasing share in some markets, such as wallpaper. Nonwoven wallpaper has increasingly become more popular throughout the developed markets, especially as a replacement for paper- or vinyl-based wallpaper during renovation of existing residential properties. Furthermore, nonwovens are increasingly the product of choice for wallpaper installers and design professionals.
Where has there been a global increase of production of nonwoven material in the last 3 years?
Kalil: China. In the last five years (2016–2020), global nonwoven production increased 5.2 million tonnes. China accounted for 60% of the production growth, North America 17%, and Greater Europe (including Turkey) 10%. New investments from abroad and domestic development made this growth in China possible. Indeed, domestic Chinese nonwoven enterprises have improved dramatically, and several have entered the global top 40 nonwovens businesses. Concurrently Chinese exports exploded; they overtook one million tonnes already in 2019 and they reached 1.4 million tonnes in 2020.
What are recent advancements in sustainability for nonwovens that you feel more people need to know about?

Plotz: For starters, application scenarios. The promise of biofibers is both the preservation of natural resources with a focus on renewable raw materials. Biodegradable polymers have offered scientists a possible solution to waste‐disposal problems associated with traditional petroleum‐derived plastics that are difficult to recycle and/or repurpose. The continuing challenge remains in finding applications which would consume sufficiently large quantities of these materials to lead price reduction, allowing biodegradable polymers to compete economically in the market due to scale. Traditional polymer fibers have a significant advantage of time and resources to evolve. Biofibers both mimic naturally occurring fibers and are constructed from materials that either do the same or use natural analogues for their output.
And second, how do biofibers play from an environmental/sustainability perspective? Are all biofibers environmentally friendly? Biofibers typically have a preferred life cycle from an environmental and sustainability perspective. This includes sourcing, manufacturing, use and end of life. This becomes a complicated question to answer because there are many key performance indicators in each aspect of the life cycle. Two of the most often considered are greenhouse gas emissions in production and end-of-life and nature resource usage, primarily water as it is typically required for both irrigation and process. Both of these metrics are lower than conventional non-biofiber products. The outlier metrics are environmental biodegradability and cost which biofibers are-- have high marks for both. Biofibers typically break down in natural conditions but cost much more due to scale.
What are recent advancements in nonwoven machinery / technology / automation, and how can they benefit those who produce nonwovens?

Plotz: The ANDRITZ Wetlace™ technology is an ideal process for the production of flushable/dispersible wipes from 100 percent natural and/or renewable raw materials without chemical binders. In addition, fabrics produced using this innovative process comply with the latest EDANA/INDA flushability standards, passing all seven tests according to the new guidelines.
The ANDRITZ Wetlace technology combines wetlaid inclined wire forming and hydroentanglement. The fiber processing during stock preparation, fiber lay-down during wet forming, and mechanical bonding with hydroentanglement have been perfectly designed to optimize the wet strength of wipes for use and fast disintegration when flushed. Moreover, the ANDRITZ Wetlace technology has the added benefit of using a blend of fibers (wood pulp and short-cut cellulosic staple fibers) without chemical additives or binders so that they are completely biodegradable.
INDA recently announced the finalists for the RISE Innovation Award. What stood out most with this year's entries? How does this award help promote and spotlight creators in the nonwoven industry?
Plotz : These submissions were very diverse from materials to finished products. Many of the submissions were PPE based to serve as pandemic solutions.
What future developments do you see for the use of nonwovens in the flexible packaging industry?

Plotz : There are two areas that continue to gain traction for nonwovens in the flexible packaging industry: grocery/shopping bags and protection/sterilization materials. Bags are an interesting end product because they displace single use products i.e. plastic grocery bags. Film based bags are becoming banned in many locations and nonwovens are starting to fill the need. New materials are being developed to increase speed and safety in medical packaging applications in which ETO (Ethylene Oxide gas) sterilization is utilized.