Published: June 29, 2023
By Andrew Meyer, CEO, AeroFlexx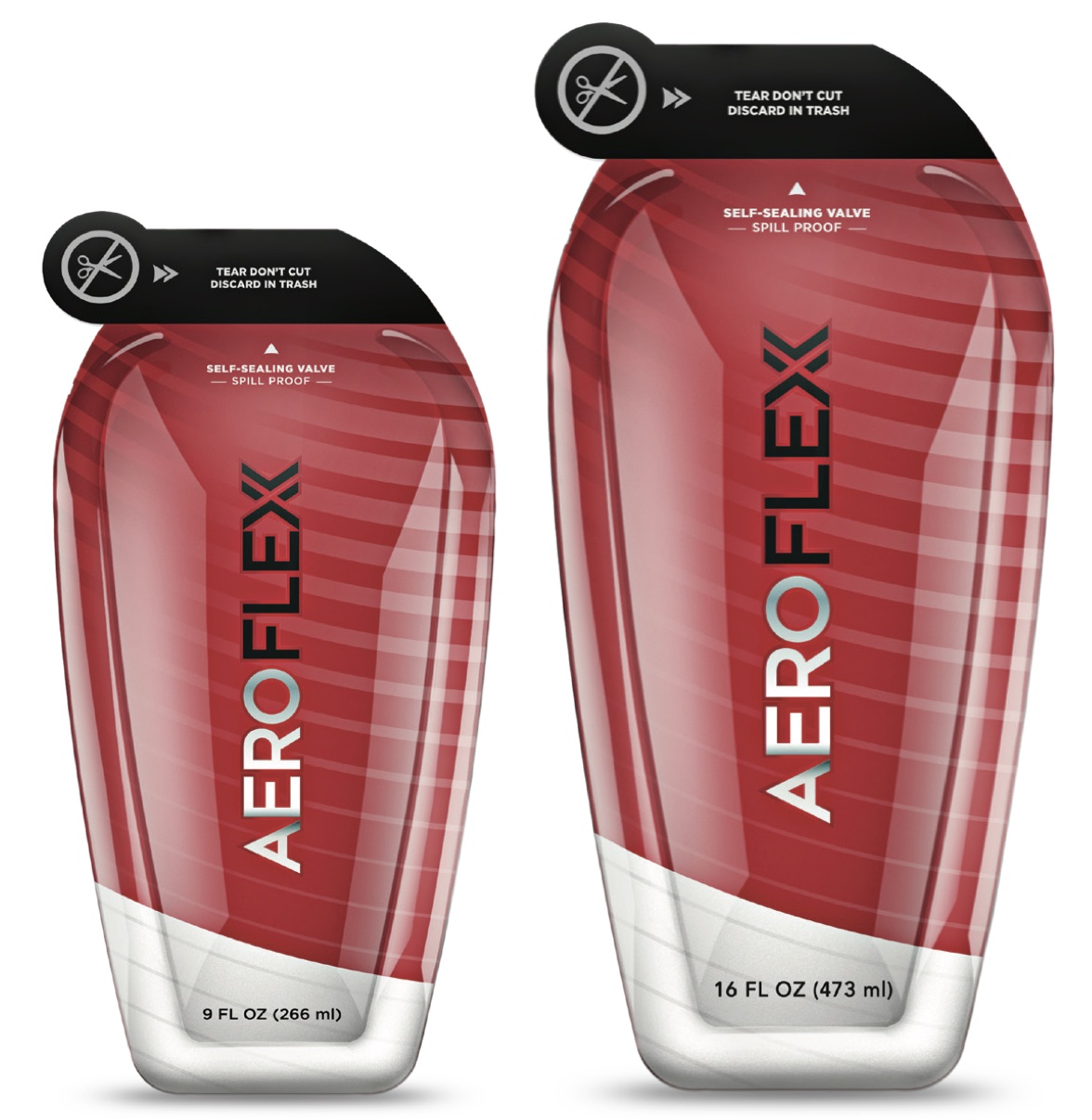 The era of sustainability has arrived. As global laws and regulations are put into place requiring stricter environmental compliance1, companies are taking notice. Consumers2 worldwide are also supporting the movement, letting businesses know that they intend to shift their spending to products that promote sustainability.
For companies, moving into this era of sustainability is challenging. Sustainable practices promise to ultimately boost profitability3, as well as provide other benefits such as improving brand reputation and attracting top talent.
Sustainability needs to be a practice as well as a value. It needs to be done — and done right. We believe there is an obligation to society and future generations to do our part to encourage sustainability without compromise. We envision a future where, for generations to come, there will no longer be trade-offs between an enhanced consumer experience, brand value or the planet.
Driven by that belief, our company has pioneered a number of sustainability innovations in the area of liquid packaging. Here are some of the things that we have learned about creating a sustainable product in an effective way.
Source Reduction is Critical for Sustainability
The amount of plastic waste produced each year is staggering, with some estimates placing the number at 300 million tons4. For comparison, that is nearly the weight of the global population.
Source reduction focuses on reducing waste before it is produced. In essence, it seeks to cut down on the amount of raw material that is needed for packaging. It represents the most immediate and impactful approach to reducing the environmental footprint of companies that use plastic packaging. The US Environmental Protection Agency has identified source reduction as its top recommended pathway5 for achieving higher levels of sustainability.
There are a number of positive environmental impacts that result from source reduction, including:
Saving natural resources;
Conserving energy;
Reducing greenhouse emissions;
Reducing pollution; and
Reducing the flow of waste to landfills.
One key benefit of source reduction is that it boosts the sustainability initiatives of companies and brands that practice it. By mitigating the amount of material required to produce packaging upfront, organizations can better demonstrate their commitment
to sustainability throughout their supply chain and business practices.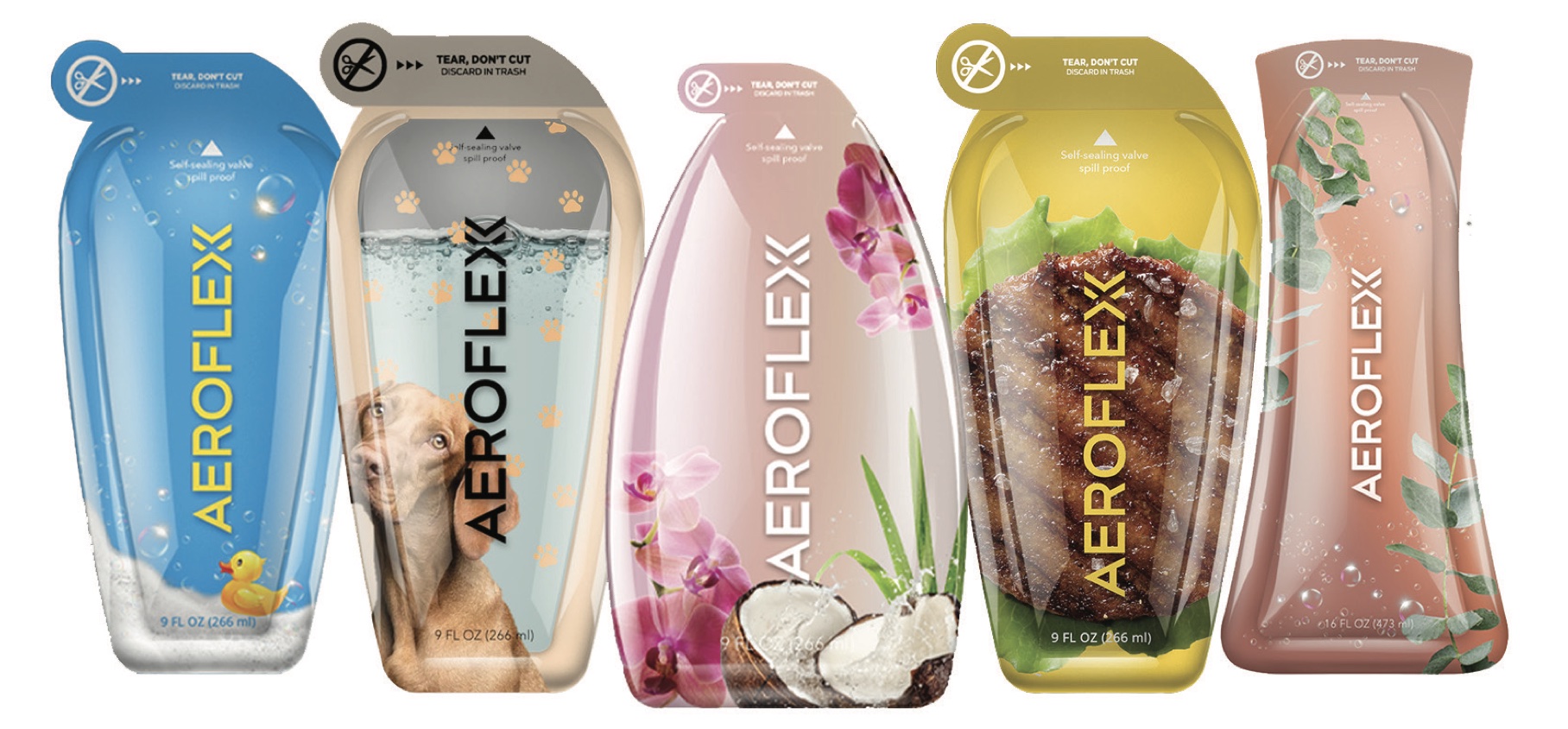 Flexible Packaging Provides Shipping Benefits and Transportation Improvements
While traditional rigid plastics have been around for the better part of a century, flexible plastic packaging for liquids provides a much wider range of benefits that affect profitability as well as sustainability.
Flexible packaging provides companies with a lighter product, which reduces the cost and environmental impacts of shipping. Shipping also requires less packaging, as some flexible packaging can be designed to ship in envelopes rather than boxes. A further innovation is that uniquely designed liquid flexible packaging is less likely to leak or spill during shipping, which are problems that can lead to more transportation impact in the form of product returns or reshipments.
Innovative Designs Inspire More to Embrace Sustainability
When it comes to sustainability initiatives, brands want to ensure that their consumers' experience is not impacted while also seeking marketability for their products. As such, it is critical that solutions that offer improvements in sustainability do not detract from performance or marketability. Ideally, sustainable products will be an upgrade.
One example of this is the capability that flexible packaging provides for limitless artwork. Whereas rigid plastic bottles are typically limited to providing product and marketing information to an applied label, the entire flexible package can be included in the product design. This allows for customized designs that can make a product truly stand out on a shelf or in an e-commerce marketplace.
Flexible packaging also allows for upgrades that provide a better consumer experience. For example, it can incorporate a unique design such as a self-sealing valve, rather than a traditional cap. Flexible packages are also easier to squeeze, making it effortless to dispense the amount of liquid that is needed, which equates to less product being wasted.
Shifting to sustainable packaging, which was once a luxury that could be considered, is quickly becoming a requirement that must be addressed. Along with recent regulations6 requiring companies to adhere more closely to environmental compliance, a growing number of consumers7 say they will not support companies that ignore the environmental impacts of their operations. Companies that do not move quickly to implement sustainable practices could find themselves at a competitive disadvantage.
About the Author
Andrew Meyer, CEO of AeroFlexx (https://aeroflexx.com/) and Serial CEO for Innventure, brings extensive experience in entrepreneurial environments, having spent the last 15 years within four different venture-backed technology start-ups that included value-add exits such as an IPO and a trade sale to a strategic partner.