Published: March 03, 2020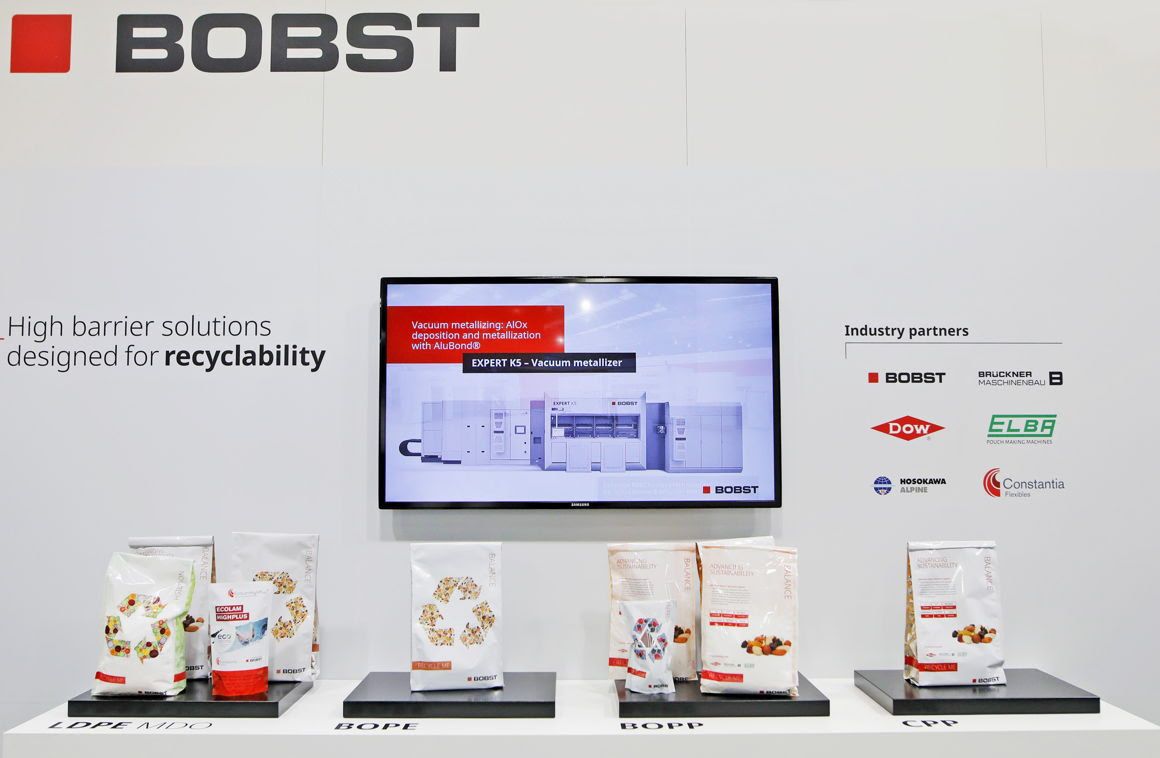 By BOBST
Nothing perhaps defines our consumer-driven society of recent decades better than plastic. Its growth in production since the 1950s – largely driven by packaging – has been extraordinary. We now produce a staggering 300 million tons of it each year. But we know that the qualities that make plastic so suited for packaging – its versatility, durability, impermeability – also make it very environmentally unfriendly; non-biodegradable and challenging to recycle.
Increasingly alarming projections around environmental damage have changed attitudes and focused minds in recent years. Environmentally friendly alternatives to plastic are no longer a nice-to-have aspiration for companies; they are absolutely essential. Indeed, the major brands – PepsiCo, Unilever, Nestlé, Mars, Coca Cola Company to name a few – are challenging their suppliers to achieve the target of 100 percent reusable, recyclable or compostable packaging by 2025.
"The shift in mindset over the last two years has been huge," says Eric Pavone, business development director, BU Web-fed at BOBST. "We've gone past the tipping point. The sense of urgency, the political will, the resources – they are all now in place. The packaging industry is at the forefront of making alternatives a reality, and the progress in innovation in a short space of time has been extraordinary."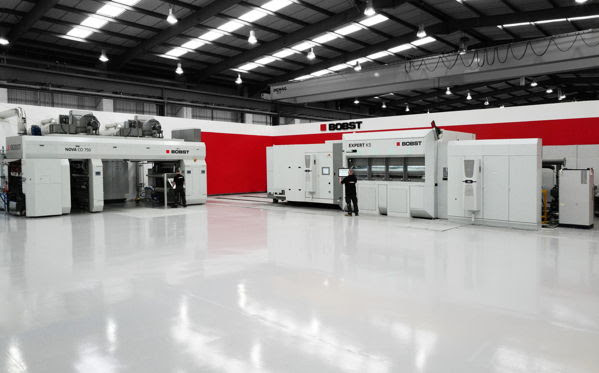 Finding alternatives to plastic is difficult, particularly for food packaging, for which high barrier protection against oxygen and water is an absolute must. Any alternative needs to have similar properties in terms of preservation and protection, versatility and price – all while being visually pleasing to the consumer. And part of the challenge can be found in the variability of flexible plastic packaging – stand-up pouches, sachets, films, bags, liners, wraps and so on – which generally consist of several layers of different types of plastics.
"Plastic is not one single material – it comes in many different varieties, and most flexible packaging is a combination of them," said Pavone. "When we talk about replacing plastic, we are actually talking about replacing a wide range of laminate materials, including PET (polyethylene terephthalate), aluminium foil, PVC, PA (polyamide), and they all have their different benefits for different types of packaging. Finding high barrier alternatives with only one polymer rather than several is not easy, but we believe we are in the process of making a breakthrough."
A Watershed Moment for Our Oceans?
Because it is the combination of various polymers that makes recycling plastics so difficult, the ultimate aim is to create functional mono polymer materials. But mono polymers traditionally don't perform to the level of multi polymer materials. And even if serviceable mono polymers are found, they need to be produced with the same machine efficiency throughout the whole value chain of packaging.
At a recent tradeshow for the plastics and rubber industry (K 2019), BOBST along with several partner companies presented what they believe to be a watershed moment – new high barrier mono-materials laminate solutions designed for recyclability.
The project involved using different high barrier mono-materials structures, each one thoroughly tested to guarantee all industry requirements were met in terms of processability, barrier, safety and optical quality. The different types of mono-material standup pouches on show – machine direction-oriented (MDO) polyethylene, biaxially oriented polyethylene (BOPE), biaxially oriented polypropylene (BOPP) and cast polypropylene (CPP) – were the outcome of considerable investment and intense research by the partners.
"The feedback we heard at K 2019 in response to these new high barrier mono-materials laminates was phenomenal," said Pavone. "Sustainability is such a clear focus for so many companies – now that we are starting to demonstrate tangible solutions, the excitement is really growing. But we appreciate that this is a journey."
A Partnership Bringing Real Progress
The development of these new high barrier mono-materials laminates came about thanks to an industry partnership of some of the leading innovators in the field. BOBST is one of the world's leading suppliers of substrate processing, printing and converting equipment and services for the label, flexible packaging, folding carton and corrugated industries. It provided the use of its Competence Centers for high barrier, printing and lamination to test the viability of the new materials throughout the production process.
The other partners in the project include Dow, a PE resin supplier for the first step in the production chain, Brückner Maschinenbau for the production of the biaxial stretched polypropylene and polyolefin-based films, Hosokawa Alpine for the production of MDO linear density polyethylene (LDPE), ELBA to convert the finished reels into pouches, and Constantia Flexibles to produce metallized high barrier LDPE standup pouches.
As well as its state-of-the-art Competence Centers, BOBST brings expertise in metallization and clear coating technology. The use of new high barrier mono-materials laminates means the metallizer design has had to change to improve the processing ability of these materials. BOBST has pioneered improvements in metallization and clear coating technology to allow mono polymer materials to be processed.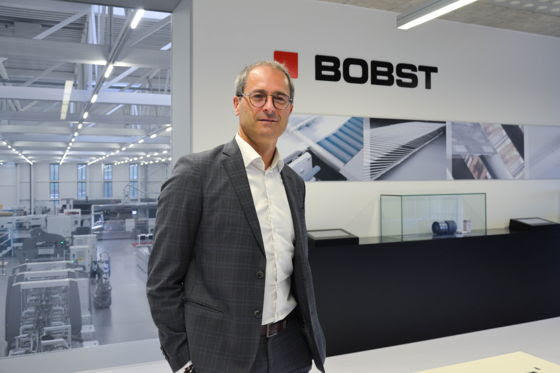 "We feel we have a huge amount of expertise to contribute to this enterprise, but we wanted to establish partnerships because it makes sense to pool our engineering know-how" said Pavone. "This is one of the most urgent challenges facing the world today, so there is no time to try and do it alone. By bringing the best minds together, we are making real progress – fast. Now we want to take these materials to the next level and start producing them on a more industrial scale."
Are We on Track for 100 Percent Reusable, Recyclable or Compostable Packaging by 2025?
"The high barrier mono-materials laminates revealed at K 2019 were a significant breakthrough, but there are still several stages to get through before such materials are in wide use," said Pavone. "At interpack and drupa this year, BOBST and its partners will announce the exciting next stages, including full high barrier PLA and paper packaging structures, moving us one step closer to our goal."
In the short term, use of polypropylene (PP) high barrier mono-material laminates represent a 'lower hanging fruit' as the industrial solution is available now worldwide. LDPE, MDO and BOPE have greater recyclability potential but still require major research and development time and investment to convert these into industrial-scale operational solutions. But with the huge investments in R&D going into these solutions, the feeling in the industry is positive.
"We are on the right path to developing reusable, recyclable biofilm or paper alternatives to traditional non-recyclable plastic flexible packaging on an industrial scale in the next few years," said Pavone. "Even just a few years ago this would have been almost unimaginable, but BOBST and its industry partners are making it a reality. We are confident that the work we are doing will ultimately have a tremendous positive impact on the industry and the environment."