Published: February 08, 2018
CHICAGO, IL | GPA, supplier of substrate solutions for digital, wide format, and offset printing, announces Touch Class Specialty Fine Papers. Company says this collection is meant to be experienced through touch—with a rich tactile feel and a special surface treatment, these papers offer added resistance to fingerprints, water, and even oils. These papers were originally introduced to the European market by Fedrigoni; now, they are exclusively available in the North American market through GPA.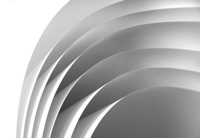 Papers can be transformed through a variety of finishing processes, including letterpress, folding, scoring, gluing, die-cutting, embossing, and debossing. Sheets also can be enhanced with foils or dimensional embellishments. Thanks to their unique surface treatment, these are said to be the first uncoated papers that perform beautifully with post-press embellishments produced by Scodix and MGI technologies.
Customers can choose from two different versions:
Nature Touch Class Cover offers a smooth finish and creamy, natural white shade.
Tintoretto Touch Class Cover is a white sheet with a felt texture on both sides.
Collection is compatible with HP Indigo, dry toner, and offset presses, and they are FSC certified and acid-free with archival properties.
This email address is being protected from spambots. You need JavaScript enabled to view it.