Published: November 20, 2017
AMSTERDAM, THE NETHERLANDS | AWA Alexander Watson Associates reports that, despite the best efforts of Hurricane Harvey, the Pressure-Sensitive Graphic Films Seminar took place as scheduled in New Orleans on October 9, bringing to the US an update on global market developments and technologies in signage, vehicle graphics, architectural graphics, and promotional graphics market across the supply chain, coupled with industry innovation and issues.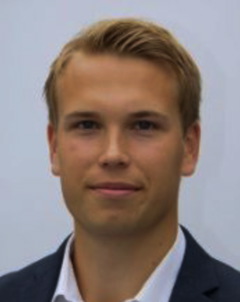 The 2017 edition of this annual event, which alternates between Europe and US, opened with an overview of the global graphic films market from Sami Mulari, manager, market research and consulting, for AWA. Mulari showed how the robust graphic films arena will grow at a solid annual growth of 6% to 2019 globally, with the greatest prospects volume growth prospects in Asia—with a compound annual growth rate (CAGR) of 8.3%. Indoor advertising and branding applications still claim the highest percentage market share globally, but the vehicle graphics sector will, he said, experience the greatest upswing to 2019—8.5%. Another durable outdoor application, architectural graphics, is also experiencing positive development and is forecast to grow at 7% to 2019. Both these markets are home to cast, polymeric calendered vinyl and non-PVC films, depending on the desired life and application.
Steve Urmano, director of wide format for Keypoint Intelligence/InfoTrends, then took the stage to delve more deeply into the opportunities for pressure-sensitive materials for wide-format printing. This is a market where growth is unquestionably being driven by new and developing applications and technologies, says AWA. Urmano explored the reasons why some of today's most vibrant large-format graphics markets are enabled by the emerging available imaging technology base, as well as by direct-to-product 3D print/additive manufacturing. These new applications include textiles, wallcoverings, and plastic on-the-go beverage containers.
Single-pass aqueous inkjet is reported to be the fastest-developing field, forecast to grow at 14% globally to 2021, as a result of the high production speeds and good image quality it offers, although image durability and substrate choice are both limited. Latex print for durable labels, signage, and textiles is enjoying a CAGR in North America of 10.3%, thanks to its ability to print on such a wide variety of media. Flatbed UV inkjet is said to be proving the most versatile of today's technologies and is used on substrates as varied as metals, corrugated card, fabrics, wood, and membrane switches.
The properties of polyurethane films and the demanding applications they cover were discussed by Steve Smith, commercial director, Surface Protection and Graphics for SWM International. He discussed the chemistry of aliphatic thermoplastic polyurethanes (TPU), which have been used for more than 20 years to protect automotive paint from scratches and chips. Their UV light-blocking benefits are also ideal for surface protection of print and adhesives. They offer UV stability; retain image quality and gloss, even after lengthy weathering; and are self-healing. TPU overlaminates should, he adjured, be specified for graphic applications where the highest brand image results are desired in terms of image gloss, color stability, and non-yellowing; for horizontal application of digital print media or overlaminating films; in geographical regions of high solar irradiation; on textured surfaces; and for applications where PVC is not desired for environmental reasons.
Darren J Speizer, VP, sales and marketing, and Olga Bates, brand manager, from adhesive coating experts Drytac Corporation, looked at today's options for quality p-s retail graphics. They demonstrated how they can deliver smart technology, effortless installation, cost-effectiveness, and clean and predictable removability.
Neil Baker, Americas Large Format Sign and Décor Category Manager for HP, talked about his company's technologies that he said are delivering a 'fast track to the future' for the printing market. Partnering the global megatrends that are changing our lives, he explained, HP innovations are moving print from solvent and UV to water-based inks; making print machines 'smart'; adding a wide variety of application substrates to basic papers; and moving scanning to single-pass print. Among the innovations he covered were HP's portfolio of eco-solvent, anti-scratch, and anti-edge-curl inks; the PrintOS cloud-based print production operating system's web and mobile apps to simplify production; and latex print's successful results in the growing field of textile decoration.
Also covered were indoor advertising and branding; large-format signs; the decision-making process when it comes to selecting graphic films for different market players; the significance of ink and substrate combinations; and global megatrends that are changing our lives.
AWA will shortly publish a new report on the Global Pressure-sensitive Graphic Films Market Study 2018 and will host the next AWA Self-adhesive Graphic Films Seminar in Berlin, Germany, on 14 May 2018.
This email address is being protected from spambots. You need JavaScript enabled to view it.