Published: October 17, 2017
FALLS CHURCH, VA | The Foodserivce Packaging Institute (FPI) reports that residents and businesses in Madison County, NY, can now recycle more foam polystyrene thanks to a $42,925 grant from the Foam Recycling Coalition.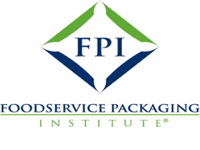 Last year Madison County Department of Solid Waste began a pilot program accepting foam as part of its recycling program, including clean and dry cups, take-out food containers, egg cartons, and protective packaging. The county then purchased and installed a densifier to expand on the program's success. The densifier compacted the collected materials into condensed polystyrene bricks, which were then shipped to end markets and recycled into new products.
The new grant funding allows Madison County to expand this collection program to include all of its four transfer station sites.
"Thanks to this grant, it is more convenient for our residents to recycle foam," says James Zecca, director of the Madison County Department of Solid Waste and Sanitation. "The Foam Recycling Coalition's support has been instrumental in the success of our program."
According to Lynn Dyer, president of the Foodservice Packaging Institute, which houses the coalition, "Madison County has shown a progressive attitude toward materials recovery with its decision to recycle foam. The county's efforts mean these valuable materials are being recovered instead of landfilled."
The grant was made possible through contributions to FPI's Foam Recycling Coalition, which focuses exclusively on increased recycling of post-consumer foam polystyrene. The coalition launched the grant program in 2015 to help fund infrastructure to collect and process these products. Madison County is the sixth grant recipient. Nearly 1 million additional residents in the US and Canada can recycle foam as a result of the coalition's funding.
This email address is being protected from spambots. You need JavaScript enabled to view it.