Published: November 10, 2016
BERGISCH GLADBACH, GERMANY | Zanders reports the launch of digital print grade Zanpack silk digital. With it, the manufacturer of high quality special papers and boards is expanding its portfolio to include a further premium grade said to offer a silky smooth surface and outstanding printing properties. The digital assortment also comprises the newly reissued classic Silver digital as well as the premium grade Chromolux digital.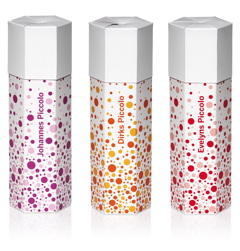 "The new silk digital grade was specially developed for digital printing," says John Tucker, sales director at Zanders. "[It] is one-side double coated and designed for packaging that will be eye-catching on the shelf. Our new digital print grade [features a] tangibly smooth, silky-matte surface. It demonstrates excellent toner adhesion in just a short time, thus achieving an outstanding printed image in conjunction with its high-purity whiteness. Furthermore, silk digital has superb lacquering, embossing, stamping, and laminating characteristics."
Company says Zanpack silk digital is ISEGA-certified, features odor and taste neutrality, and is UV light resistant, making it suitable for the high quality packaging of sophisticated confectionary, premium food and drinks, cosmetic and pharmaceutical products, as well as non-food articles and tobacco goods and for graphic applications. It is available in the grammages of 220, 240, and 275 g/m².
All digital grades, along with company's entire product range, are manufactured from FSC-certified and sustainably sourced wood pulp.
This email address is being protected from spambots. You need JavaScript enabled to view it.