Published: May 28, 2015
IPL's SkinnyPack uses 54.8% less plastic than the original salsa containers.

The 2015 DuPont Awards for Packaging Innovation will be remembered as the year of design as 77% of the winners are being honored for design excellence in enhancing the users' experience. Canada-based IPL Inc., earned the Diamond Award, the program's highest honor, for SkinnyPack Technology. This mono-material package marries flexible and rigid packaging to create a thin, light, strong structure that uses less material, enables recycling, and allows more message space.
"This year's winners stand out as leaders in packaging innovation," said William J. Harvey, president, DuPont Packaging & Industrial Polymers. "They exemplify how collaboration, innovation, and packaging excellence converge to generate game-changing solutions that positively impact our lives."
The DuPont Awards for Packaging Innovation is the industry's longest-running, global, independently judged celebration of innovation and collaboration throughout the value chain. An independent panel of packaging experts evaluated nearly 140 entries from more than 25 countries and awarded one diamond winner, five gold winners, and seven silver winners based on "excellence" in one, two, or all three categories: technological advancement, responsible packaging, and enhanced user experience.
"The winners demonstrated the power of integrating precision engineering, design, and technology in a way that brings multi-sensorial yet functional packaging to delight consumers," according to Yasmin Siddiqi, DuPont Packaging Awards program leader. "The novelty this year lies in the fact that we saw packaging designs that added intuitive functionality in a way that was both simple and meaningful for the user," said David Luttenberger, CPP, global packaging director, Mintel Group Ltd. USA and lead judge. "There's frequently a lot of technology behind seemingly simple designs, but when you can design packaging in a way that resolves an issue and is intuitive to use, that's value."
Here are details on some of the winners of particular interest to converters.
2015 Diamond Winner
Salsa Container Blends Rigid and Flexible for a Myriad of Possibilities
IPL Inc.–Canada; Ana's Foods–USA
Honored for Excellence in Technological Advancement, Responsible Packaging, and Enhanced User Experience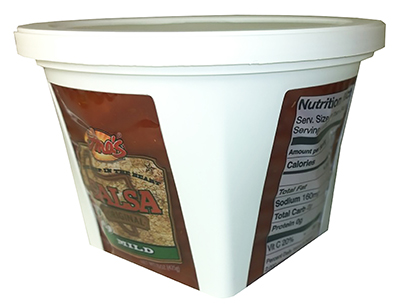 IPL's new hybrid container is allowing Ana's Foods to be a standout on store shelves. Through collaboration with IPL, Ana's Foods replaced its rigid salsa containers with the SkinnyPack, a flexible-rigid container that combines the advantages of thin, flexible film (lightweight, flexible, and printable) and the advantages of a strong, rigid frame (sturdy, structural component).
The SkinnyPack, developed by IPL, is an injection molded polypropylene container that is made by fusing a thin, flexible in-mold label (IML) film to a sturdy, rigid frame. This process ensures that a strong adhesion exists between the film and injected plastic, allowing the packages to remain sturdy and strong throughout production, filling, transport, distribution, and consumer use.
The lighter-weight, thin-walled SkinnyPack uses 54.8% less plastic than the original salsa containers. The mono-material packaging structure allows the container to be 100% recyclable. Prior to use, the empty SkinnyPack is nestable to maximize warehouse space. After use, the SkinnyPack can be easily crushed to optimize space during the recycling process. On each salsa package, Ana's Foods communicates their commitment to sustainability with their consumers: "Tub made with less plastic for a greener world."
The uniqueness of the SkinnyPack helps to differentiate itself on store shelves. The high-clarity film windows offer a look inside to give consumers confidence in the product prior to purchase. The in-mold labeling offers high-resolution graphics for high-impact shelf appeal. The round mouth gives consumers easy access to the product inside while the square edges of the bottom provide better grip and handling.
The unique "squround" (square-round) shape of the container ensures distinction on store shelves while providing ease for food manufacturers to adopt the new package. The squround shape is compatible with most current packaging equipment, whether it is for square or round containers.
In developing the SkinnyPack, IPL and Ana's Foods took existing technology to a whole new level. With the properties of both flexible and rigid packaging, the SkinnyPack highlights the world of possibilities that exists for packaging.
2015 Gold Winners
Squeezable Mascara Tube Ends Product Dispensing Frustrations
AmorePacific–Korea

Honored for Excellence in Technological Advancement and Enhanced User Experience

An eye-opening innovation, AmorePacific's squeezable mascara tube eliminates consumer frustrations with inconsistent delivery, dried out product and inability to extract mascara from the tube. This squeezable mascara tube is the first matte silicone mascara tube in the world. A hybrid package made of a silicone tube with an aluminum laminated inner pouch, the tube looks like a traditional mascara tube at first glance but surprises users with its enhanced features that address known market needs for functionality and consistent dosing.
With traditional mascara tubes, the high viscosity mascara tends to accumulate along the inner wall, becoming unreachable or dried out. The squeezable mascara tube allows users to soften, reposition the remaining mascara, and transfer the mascara to the applicator with just a light squeeze of the tube. This enables a consistent amount of mascara to be delivered every time so that users will get the same great experience with each application.
The enhanced functionalities of the squeezable mascara tube help to dramatically reduce the amount of unusable mascara remaining in the tube and extend the useful life of the mascara, while providing a unique tactile sensation.
Slider Technology Re-engineered to Keep Children Out of Easy-Open Packaging
Honored for Excellence in Technological Advancement and Enhanced User Experience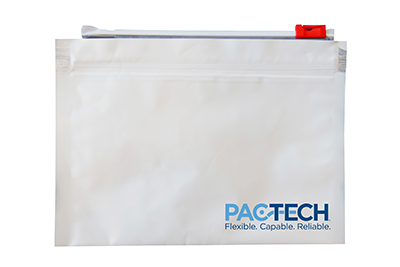 As demand for convenience increases, manufacturers must develop packaging solutions that provide both easy opening and restricted access as needed. With more than 20 years of experience producing child-resistant flexible pouches, Pactech Packaging partnered with Presto Products to develop a slider-based closure that has passed the testing requirements set forth in Title 16 CFR 1700 of the Poison Prevention Packaging Act (PPPA). This new technology will allow products that had been previously packaged in child-resistant boxes or bulky plastic containers to be packaged in flexible packaging.
Produced in a variety of sizes from 8.5 x 5 in. to 13.5 x 18 in. with and without a standup gusset, the size of the package is scalable to the size desired by the end-user. This allows end-users to keep a consistent look to their package while sizing it right for their products. Medi-CRREO Child Resistant Pouch offers increased graphic billboarding that cannot be seen on prescription bottles or rigid blister packaging. The Medi-CRREO with Child Guard closure also uses a high strength barrier material that is bite and tear proof.
Markets for the Medi-CRREO with Child Guard closure include food and consumer products as well as prescription medication, agricultural products and household chemical products.
2015 Silver Winners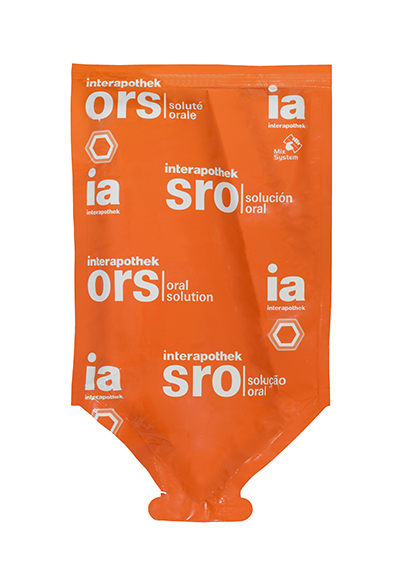 Over 842,000 people in the world die annually from dehydration causes. About 750 million people worldwide lack access to clean water. Mix Pak System's Oral-Rehydration-Salt (ORS) package addresses these needs to put life-saving treatment into the hands of the people who need it.
Mix Pak System S.L. collaborated with Interapothek to develop a new product for its comprehensive pharmaceutical portfolio, an oral rehydration salt (ORS) serum.
The ORS package is a dual chamber pouch, with one compartment containing a precise dose of powder supplements and the other containing fresh water. The two chambers are separated by a frangible seal, made with DuPont Surlyn resin, which can be opened by applying pressure on the water compartment. Once the seal is opened, both ingredients mix and the ORS is ready to be consumed.
The separation of the ingredients eliminates the need for refrigeration and increases the shelf life of the product to two years (mixed ORS packages have a shelf life of hours). This very simple packaging solution brings life-saving treatment to people in areas with no electricity, infrastructure or drinkable water.
Super-sizing Peel-and-Reseal Technology for Club Store Cheese
Bemis Co. Inc.–USA

Honored for Excellence in Enhanced User Experience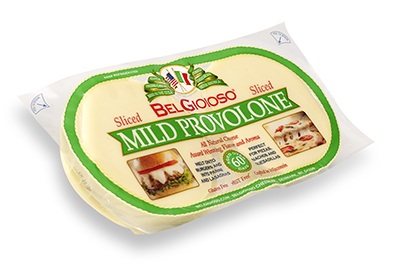 The new BelGioioso Mild Provolone package raises the bar for resealable packaging at the club store level. Made up of two individually sealed compartments, this transformational package provides consumer convenience by allowing the user to easily peel and reseal the package 20 times or more with fingertip pressure. What's more, the perforation between the two compartments allows the consumer to easily separate without using a knife or scissors.
Bemis' SmartTack EZ Peel Reseal technology allows the individual cheese compartments to be sealed separately, preserving the freshness of the unused portion until opening and reducing food waste—all while creating differentiation at the club store level for BelGioioso Cheese.
Transportation Packaging – Now Stronger and More Responsible
Compadre LLC–USA

Honored for Excellence in Responsible Packaging
Parcel and freight shipping are now more sustainable with the introduction of the Kübox easy crating system. This paper-based crate fills the need when customers want something lighter, less expensive, and easier to use than the traditional wooden crates or plastic cases, but a corrugated box is not enough. With half the weight of a wood crate and compression strength of over 5,000 lbs, the Kübox is both very light and very strong.
Through innovative design, the Kübox can be easily and safely assembled/disassembled without tools and can be shipped/stored flat, saving on space, labor, and transportation costs. The strength and durability of the Kübox ensure that the contents, from gallery artwork to aircraft engines, stay safe throughout delivery. After delivery, the Kübox can be reused in a variety of ways, most often as furniture and storage by consumers and for repetitive, out and back shipments by businesses.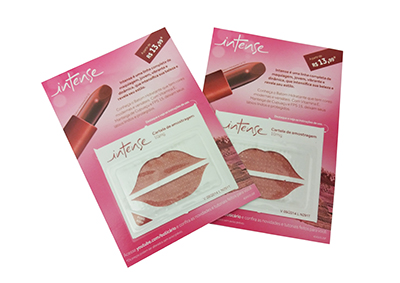 Single-use lipstick sampling completely changes the lipstick sampling experience in Brazil. Makeup testing can be an unsanitary experience for consumers. The shared sampling pots in stores may become a breeding ground for bacteria and germs that can cause minor to serious skin problems or infections. To solve this issue, Grupo Boticario developed a new way to test lipstick that provides a simple, engaging, and sanitary experience for customers.
The sampling lipstick is a single dose of lipstick "printed" on coated cardboard through a process similar to graphic printing. To test, the consumer simply removes the plastic film, folds the cardboard in half and applies the lipstick directly to the lips, without needing to use fingers to spread the lipstick on. Each sampling lipstick is used once and then disposed. This simple, easy-to-use sampling solution offers consumers in Brazil a realistic preview of the lipstick color and texture and gives them confidence to purchase the product.
Moisture-Proof Bag Protects India Cement Industry
UFLEX Ltd.–India

Honored for Excellence in Technological Advancement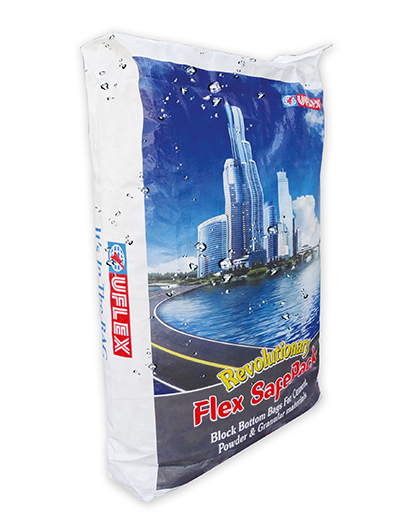 The cement industry in India is the fourth largest in the world, but more than 3% of the cement produced is lost in the supply chain. This loss is largely attributed to the cement bags being stored in open environments across the supply chain, making them vulnerable to damages caused due to exposure of cement bags to rain, unpredictable outdoor conditions, and extreme climate.
The Flex SafePack is specially designed to provide a barrier to moisture and water from entering into the bag, helping the cement withstand harsh environments and maintain its full functionality over an extended period of shelf life.
In developing the SafePack, UFLEX had to address two conflicting requirements: providing de-aeration holes required for air to escape during filling and prohibiting moisture from entering into the bags during transportation. UFLEX was able to achieve this challenge through optimized nano-embossing over a flexible extrusion layer. This technological achievement also allows high definition graphics of up to ten-color printing, giving a premium look to a commodity product.
Holding the Gavel
The judging panel for the 2015 DuPont Awards included the following individuals:
Roza Altin, packaging development director, Yildiz Holding, Turkey
Steve Jones, director, global design healthcare, MeadWestvaco, USA
David Luttenberger, CPP, global packaging director, Mintel Group Ltd., USA
Paul Pezzoli, VP, global packaging innovation & technology, Kellogg Co., USA
Pat Reynolds, VP and editor, Packaging World, USA
Jane Skelton, head of print and packaging, Sainsbury, UK
Nandlal Tiwari, head of packaging development, GlaxoSmithKline, Singapore
George Wofford, VP, core R&D, Sealed Air Corp., USA
Romulo Zamberlan, head of packaging development, Natura, Brazil
For a complete list of winners, click here.