Published: April 15, 2015
Visit Booth 205 at Kansas City Convention Center April 27-29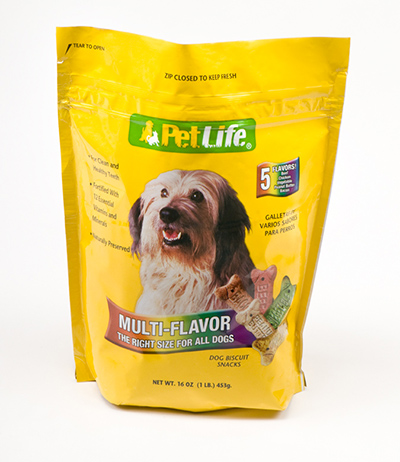 MANTENO, IL | Zip-Pak will be featuring its flexible packaging resealable solutions at PetFood Forum 2015. Enhanced sensory feedback, improved dispensing, ease-of-use, better access to package contents, and a more secure reseal are among the benefits evident in the zipper solutions that will be on display this year.
Taking a holistic approach to resealable technology, Zip-Pak will present proven zipper solutions that bring value to converters, packagers, brands, and pet owners alike. All Zip-Pak resealable closures on display can be easily incorporated into brands marketed in both flexible stand-up and pillow-pouches, and in a broad range of sizes, configurations and materials.
Sensus Sensory Feedback Fasteners
Sensus is the first in the Zip-Pak family of resealable closures called Sensory Feedback Fasteners. They feature performance characteristics that appeal to a consumer's sense of sound, sight, smell, or touch. The Sensus re-closure profile is specifically designed to create a tactile bumping sensation and audible clicking noise when the zipper is opened or resealed. These tactile and audible prompts provide consumers complete assurance that their flexible package has firmly been sealed, and alert pets, with a heightened sense of sound, that it's time to eat.
Vector
A self-mating resealable closure, Vector represents a distinct and easy-to-use alternative to traditional zipper profiles. It is an ideal closure for a wide range of pet products thanks to a resealable matrix pattern that is easier to align and has superior air-seal capabilities, when compared to other closures. Vector also delivers a more vivid tactile response, assuring consumers of a tight seal upon opening, closing, and storage of a flexible packaged pet food.
Pour & Lok
Pour & Lok is a resealable packaging solution that combines easy opening with pour spout functionality. A press-to-close, foldable zipper is pre-applied to film in the side gusset, creating a partial opening that forms the package's easy-to-use resealable pour spout, allowing for mess-free and more exact pet food dispensing by consumers.
Press-to-Close DoubleZip Double Zipper
The DoubleZip resealable closure provides consumers with an easy way to achieve a complete seal with every use of a pet food product. Extensive research indicates that consumers prefer DoubleZip over packages with standard single track zippers, for its secure seal, easy resealing functionality, and enhanced seal strength that guarantees package integrity and product freshness during storage and throughout use.
Zip-Pak Pet Product Specialists at PetFood Forum 2015
PetFood Forum attendees will have the opportunity to meet with Margaret Angelovich, Western Region sales manager, and Zip-Pak sales managers Grace Engebretsen and Howie Johnson. All have extensive experience in the pet products market, having worked closely with pet product converters, manufacturers, and brands that have introduced packaging with resealable Zip-Pak closures. As part of a global entity, these Zip-Pak executives will offer visitors a unique perspective on flexible packaging trends and technology advancements impacting the pet food market in both mature and emerging markets throughout the world.