Published: September 25, 2014
BLYTHEWOOD, SC | Constantia Flexibles received awards for two of its newest foil-based packaging solutions at the European Aluminium Foil Assn.'s prestigious Alufoil Trophy Awards.
In the Technical Innovation category, which acknowledges mastery of alufoil technical and engineering practices in creating unique, groundbreaking packaging solutions, Constantia Flexibles received an award for its Constantia Perform sterilizable lidding foil. Originally designed to house a safety needle system, Constantia Perform can be laser marked and uses an abrasion-resistant overlacquer. The lidding foil allows for an easy and clean opening, can be sterilized with gamma radiation, provides optically perfect print layout including exact machine positioning, and offers high mechanical consistency against abrasion.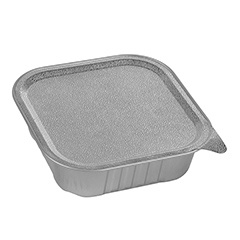 In the Product Preservation category, which recognizes the use of foil-based packaging to provide comprehensive product protection, the company's recently developed Constantia Safemax won recognition for its dramatic improvement over traditional packaging in safeguarding pharmaceutical devices against moisture ingress during global distribution. The container's conveniently peelable lidding foil also makes it easy to open—an added benefit to end-users.
To produce Constantia Safemax's deep-drawn tray, aluminum is laminated to polyprolypene and then combined with a lidding foil particularly known for its consumer peelability. The result is exemplary seal integrity with easy opening characteristics. Safemax also is customizable: its exact design and format can be readily tailored to ensure that the pharma device is successfully delivered to individual patients.
In addition to affording premium levels of moisture protection during distribution anywhere in the world, Safemax also meets the understandably high quality, hygiene, regulatory, and product security requirements demanded by the global healthcare market.
The European Aluminium Foil Association represents more than 100 companies utilizing alufoil in their products, including rolling and rewinding, container manufacturing, and other types of flexible packaging development. Its Alufoil Trophy Awards showcase excellence in products that either are made from alufoil or contain alufoil as part of a laminate or structure.