Published: April 11, 2012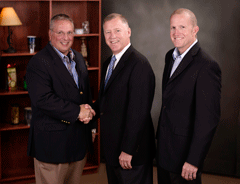 NORTH MANKATO, MN | Precision Press, an innovative packaging and label producer for the food, beverage, and consumer markets, will be the first in the world to install the new Goss Sunday Vpak web offset printing system.
The new press will be configured for flexible packaging applications, with Sunday Vpak 500 web offset printing units as well as a Goss in-line flexo and coating unit. The press also will be equipped for UV and EB curing.
The system will go into operation at the company's 213,000-sq-ft facility in North Mankato, MN, in late 2012.
High offset print quality, quick-change sleeve technology, and the prospect of lower production costs were key factors in the investment decision, along with Goss Intl. support resources in the United States, according to Lee Timmerman, president of Precision Press. Timmerman says the Sunday Vpak 500 press will accommodate a wide variety of film substrates, product formats, and high quality lithographic requirements, supplementing the company's extensive web offset capabilities.
"We have made a deliberate decision to do something different," explains Timmerman. "There is a lot of untapped potential for web offset in the packaging arena, and we're excited about the new print quality, productivity, and efficiency benefits the Goss press technology will bring to our customers."
Sunday Vpak 500 presses print at up to 1,200 fpm. Goss Intl. will equip the system at Precision Press with a closed-loop color, registration, and inspection system.
Timmerman notes that Precision Press has worked closely with Goss Intl. over the past year in development of the press configuration. "We had the chance to actually work with the high-caliber Goss engineering team as the press was being developed and tested at their US headquarters," he explains. "As a result, our experience in and the challenges of printing on films, as well as our vision of the capabilities our customers will need going forward, are built into the new press technology."
Precision Press produces a comprehensive range of flexible packaging as well as in-mold, shrink sleeve, roll-fed and cut-and-stack labels to help customers throughout the United States distinguish their food, beverage, and consumer products. The company is part of the Taylor Corp., one of the top five largest graphic communications and commercial printing groups in North America.