Published: February 27, 2023
How Advanced Inspection Technologies Drive Consistency, Quality and Value
By John Cusack, Business Development Manager, Baldwin Vision Systems
In this era of supply chain challenges, inflationary pressures, labor shortages and economic uncertainty, converters and printers are largely focused on keeping the lights on. The prevailing mindset is that operating costs are as baked in as profit margins.
So the focus has been on process and production tweaks. But that's not a strategy for future success. Investing in consistent print quality is. Inspection technology can be the sturdy ballast that ensures companies stay ahead of their competitors and deliver value now and in the years to come.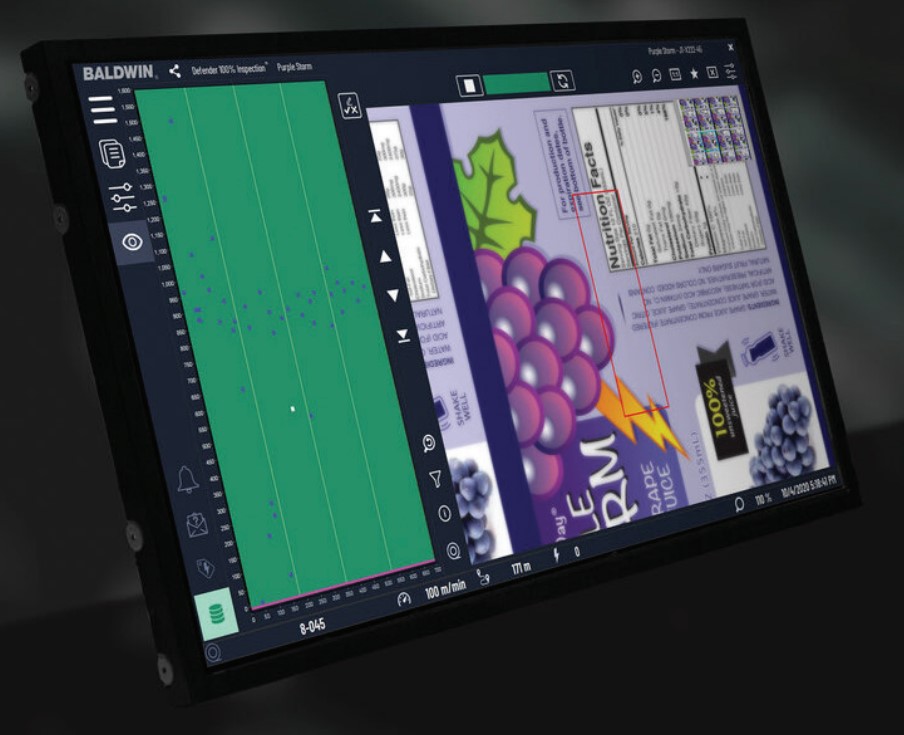 When considering significant investments in this space, factor in not only the up-front capital expense, but in a wider ROI perspective what savings can be extracted, including reduced substrate and ink waste, downtime, returns and re-runs, and the loss of jobs due to quality issues.
In industries with low margins, these are not marginal issues. These tools are about building a better business.
Beyond easily quantifiable ROI calculations, other big-picture concerns loom and need to be addressed — a company's reputation, retaining and retraining press operators, the ability to fix problems in real time and, above all else, proof to brand owners that their consistency and quality demands are met and succeeded, run after run.
For wide web applications, new data-connected platforms provide comprehensive inspection and defect-tracking solutions, including the use of advanced defect-detection algorithms that quickly classify each defect and drive better print-quality decisions.
Self-learning algorithms monitor the capabilities of the press and automatically apply optimum inspection tolerances to every job with job settings that are quickly modified and saved. Reducing "false" alarms is made easy by adjusting sensitivity levels for multiple defect types and different substrates.
Visual maps of inspected rolls provide intelligent print inspection. Quality-control operators can easily track and analyze for defect distribution, count and type. Out-of-tolerance areas are identified for removal and job-based quality reports can be generated. Advanced systems also have the ability to interface with rewinding, slitting and sheeting equipment — automatically controlling when they stop/reject — which allows for quick and easy removal of defective material. Defect location data speeds up the converting process by allowing operators to fast forward to the exact location of the defect within a roll.
When it comes to narrow web applications and the exacting regulatory requirements of the pharmaceutical, currency and security spaces, additional quality safeguards are required. The latest data-connected workflow technologies are able to inspect all types of materials and substrates, allowing printers to eliminate defects through efficient, accurate, data-connected workflows.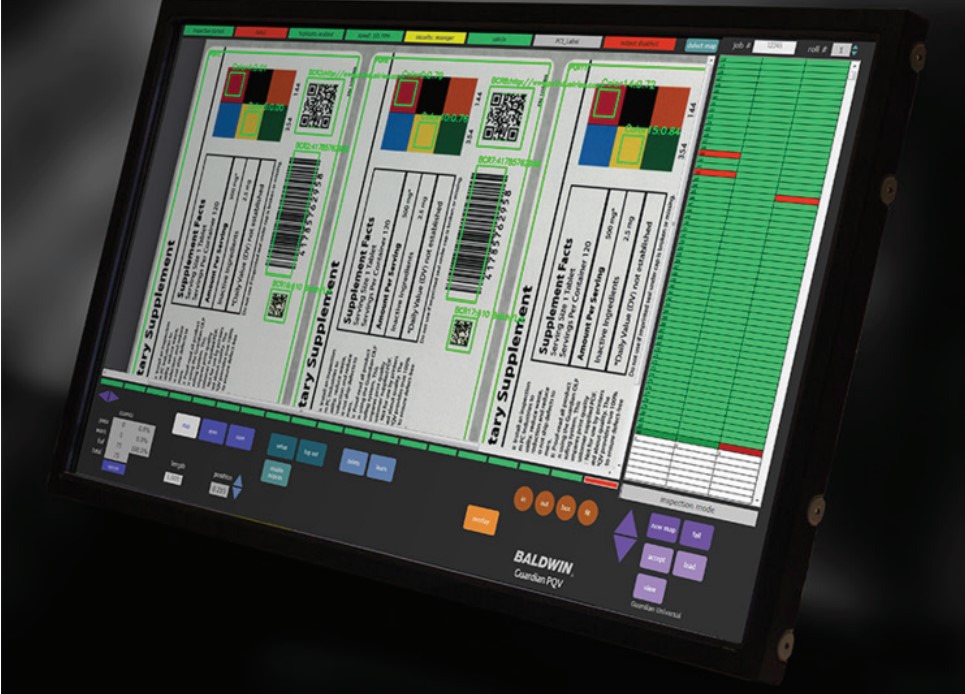 Optimal systems provide unique "object-based inspection" throughout the printing process to ensure tighter tolerances and fewer false defects. Areas of concern on the substrate can be defined for enhanced or reduced levels of inspection, arming operators with the tools to spot errors and make adjustments in real time and mitigate defects throughout the entire process.
The latest data-connecting technologies allow printers to track and compare metrics in a very visual, intuitive and efficient way. Press managers have the ability to monitor changes as they happen, enabling informed decisions concerning print quality, defect management and operator-to-operator performance.
Central servers serve as the hub to monitor, collect and display real-time inspection data on a simple dashboard, collecting a treasure trove of data for multiple presses, jobs and even across multiple plants.
This combination of technologies ties together how you manage your processes, print customers and staff. Again, these advanced tools improve your business practices and grow your margins. Systems that require minimal training mitigate for future workforce challenges, including the retirement of skilled operators.
From future-proofing your business to delivering immediate quality and consistency gains, data-connected workflows give printers and converters the facts and actionable data to make better decisions now and in years to come. With advanced tracking workflows, providing perfect quality to brand owners is made easier, more cost-effective, and more reliable and resilient.
In an industry with small margins for error, inspection technologies protect the margins of printers and convertors.
About the Author
With more than 20 years' experience in the print industry, John Cusack specializes in strategic product management. With responsibility for Baldwin's range of 100 percent Inspection, Proofing, Color Management and Data connected systems, John is always looking to maximize Baldwin's value and relevance in Print. John lives in a quiet corner of Ireland with his wife and three young children.