Published: January 19, 2021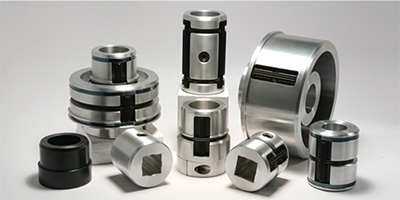 Mechanical Specialties' Self-Locking Core Chucks and Core Cutter Machines are unique in their simplicity of design. Our mission is to provide top quality products that are simple to use and built to last. Let us help you make a better product.
Mechanical Core Chuck key features and options
Self-Locking in either direction of rotation. No need for mechanical change which reduces your set up time.
Self-Adjusting to the web tension pulls with immediate gripping-no slippage.
Standard, Specialty and Custom Chucks from 1" core I.D. to 20" core I.D.
Steel or Aluminum. Steel chucks and all steel components of aluminum chucks are black oxide coated for rust prevention.
All chucks have case hardened locking rollers for strength and durability.
Round or Square bores
Set Screw, Split Hub-Clamp & Flange styles
Chuck & Mandrel combination units.
Spare parts repair/rebuild
kits available
CAD Data/3D Model Files of Core Chucks available
We offer Standard size for general use and Long Projection Chucks for heavier roll applications.
Our Specialty chucks include the Tandem/Dual series. the Tandem is available in different combinations such as 2"/3" core I.D. or 3"/6" core I.D. They are great for short run, small lot orders with core size variations. Eliminates chuck changing. We also make Custom Chucks.
The Adapter series is used on machines equipped with 3" air mandrels. For orders requiring larger cores, it is a less expensive option rather than buying larger expensive mandrels.
The Mechanical Specialties' classic Manual Core Cutter Machine is now even better with a fresh new look and new features. Still the same uniform, accurate, clean cut without burrs. Simple to use and built to last.We also build custom machines.
Our core cutter eliminates the
constant replacement of cutting knives because of the combination
of our unique cutting platen and
limitation roller.
Manual core cutter key features
Dual Drive Chuck
Unique cutting Platen
Two adjustable Support Rollers
Variable Limitation Roller-cutting depth adjustment
Safety illuminated push button handle and switch
Measuring Bar & Adjustable Core Stop
Rotary knife with guard
Extension Support Disc
Energy saving motor
All materials are purchased in the USA, as is the manufacturing of all our products.
Only superior alloys are used. Mechanical Specialties has a full-service machine shop able to manufacture and fabricate any of your specific needs. All we need is an authorized drawing or a sample of your existing product.
We are a family run business started in 1958. Since beginning, we have obtained numerous patents for our Core Chucks and Core Cutter designs.
We are proud to a be a leader having built a solid reputation in this field with very effective, high quality products. We strive to provide personal service and attention.
See the full line of our products with photos and video demonstrations on our website at www.msccorechucks.com.
The website has our product catalogs available to download.
This email address is being protected from spambots. You need JavaScript enabled to view it.
(P) 401-267-4410 CALL OR TEXT
(F) 401-267-4661