Published: August 03, 2020
By Jesse Rosenow, Sales Engineer/Technical Projects Leader at Totani America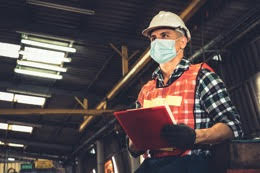 By now, we are all aware of the impact COVID-19 has had on nearly every aspect of daily life. Living rooms have become home offices, and kitchen tables are now classrooms as we adapt to this new sense of normal. While the manufacturing industry has been affected, it has weathered the storm fairly well. Outlined as a critical sector by the federal Cybersecurity & Infrastructure Security Agency (CISA) in early March, manufacturing facilities were fortunate enough to remain largely operational as states across the country implemented various "stay-at-home" orders.
This has put film converters and their OEMs in a unique position, as technical support and troubleshooting are required for business as usual, but little to no onsite support is allowed. Prior to COVID-19, it was understood that there may be instances when onsite support and troubleshooting wouldn't be an option, such as natural disasters and inclement weather. However, even in those cases, disruptions typically lasted hours to days, not weeks to months.
A survey conducted by the National Association of Manufacturers (NAM) found that 53.1 percent of manufacturers anticipate COVID-19 to cause long-term changes in operations, and we can all agree that the last thing any converter wants to worry about is whether equipment is up and running, making remote service capabilities even more vital.
Whether you are working with a long-term OEM partner or a new machine manufacturer, here are some ways to overcome technical support challenges together under extreme circumstances.
Preparing and Supporting Service Technicians
Before OEMs can help you, they must work to support their own teams in the new work environment. As the workforce transitions to home offices, special considerations should be made for technicians that ensure they remain well connected and prepared to provide remote support. Virtual private networks (VPNs) and access to servers or digital databases are necessities as techs help to troubleshoot equipment issues and require important machine data and maintenance information at their fingertips.
As most team members are physically separated, communication channels also need to be enhanced. Online group chats and shared email inboxes can help keep everyone up to date on project statuses and enable managers to distribute workloads. Similarly, establishing recurring team conference calls or video meetings allows the entire team to reconnect, share tips and tricks from troubleshooting experiences and work to overcome challenges as a group.
Technicians will also need training as new technology, like augmented reality (AR) glasses or video chat, is adopted to enhance support from offsite locations. Webinars and video tutorials explaining new procedures and technology will help educate and prepare techs to implement new tools with customers.
Understanding the New Standard for Service and Support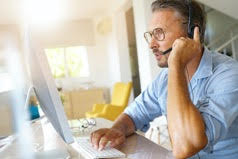 Once the proper systems have been established, your OEM must consider the specific needs of your operation. While remote support will likely be required, the level of service needed may vary depending on your comfort level with the equipment, existing technical knowledge and access to equipment literature.
If you are established and well-versed in technology and have serviced your own equipment in the past, your OEM should understand that contactless support is not only acceptable but sometimes preferred. As long as your OEM has armed you with electrical drawings, maintenance guides and other resources, you should be comfortable troubleshooting smaller or common technical difficulties and calling when you need additional guidance.
However, solutions may not be as obvious when you are less experienced in the market or are working with a new OEM. Historically, when troubleshooting an equipment issue, an OEM service technician would ask you to perform a small test and then explain the machine's reaction through an email or over the phone. In other cases, you would have to describe the type of materials being used and the equipment's technical settings. In both situations, converters who are unfamiliar with the equipment may have trouble describing the machine response, and technicians may misunderstand what they're being told, likely taking everyone further from the solution.
In these cases, technology such as video conferencing or AR glasses have become valuable tools. OEMs that implement video conferencing with their customers give technicians a glimpse of the factory floor and provide greater insight to not only the issue, but also the solution. Likewise, AR glasses allow service technicians to guide converters through the troubleshooting process, which gives them confidence and an enhanced perspective featuring added visuals and resources.
Similarly, tools like AR and virtual reality (VR) provide value when OEMs provide remote assistance during the installation of new equipment. By providing VR headsets, OEMs can give their customers a digital installation manual so they can hit the ground running as they set up equipment under the direction of an experienced, offsite technician.
After Coronavirus – Opportunities for the Future
Implementing additional change may seem difficult in light of the current pandemic. However, these new processes and technologies create long-term benefits and opportunities. For example, of the manufacturers surveyed by NAM, only half (50.3%) had emergency response plans in place. COVID-19 has proven the importance of creating and reviewing emergency plans, causing OEMs and converters to create strategies and systems to better prepare for future uncertainties.
The shift to remote support could also provide long-term cost savings as it becomes a new standard. In the past, small issues with simple solutions sometimes resulted in unnecessary and costly onsite service visits. As both OEMs and converters become more confident in remote support, site visits can be reduced as issues are resolved over the phone or via video. Plus, as 78.3% of manufacturers surveyed anticipate COVID-19 to have a financial impact on their business, these cost savings will be a welcome benefit of continued remote support.
As you and your OEM become comfortable with the use of AR, video conferencing and other digital forms of communication, these tools can be utilized for sales and marketing communications as well. In-person visits could possibly shift to virtual tours, and tradeshow presentations could become webinars. This not only helps limit in-person contact but also allows for more regular engagement as distance is no longer a barrier.
While the current pandemic may have physically separated us, in many ways we are more connected than ever. Through the transition to remote service and adoption of new practices and tools, OEMs that remain on the cutting edge of new solutions can help push their customers' operations forward. We may just find that the benefits created during COVID-19 far outlast these difficult times.
About the Author

Jesse Rosenow is a sales engineer/technical projects leader at Totani America. Rosenow has worked at Totani America for over eight years.