Published: May 28, 2013
KRADOLF, SWITZERLAND | Austrian wine label printing company Marzek Etiketten opted for a Pantec RHINO flat bed foil embossing system to be integrated to one of its semi-rotary Rotatek Brava presses, thus improving differentiation on short jobs.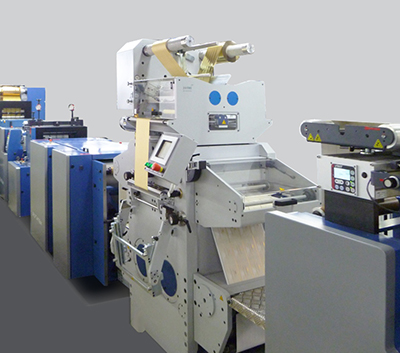 For Marzek Etiketten, the outstanding look of 3D foil embossed labels is a further development of its differentiation skills on low-volume jobs. The integration was done into a Rotatek Brava press, adding RHINO for high speed refining.
For Peter Frei, CEO at Pantec GS Systems, Rotatek Brava and RHINO are complementing each other perfectly. "With its 16-inch web width and the high output speed, the Rotatek Brava is a powerful press system for short and medium jobs. RHINO, also equipped with 16-inch embossing width and a speed up to 120 meters per minute, is neither limiting web width nor speed—but substantially enhancing the value of the output by 3D foiling differentiation. The higher margin for the attractive look ensures a fast payback."
The integration to ROTATEK Brava updates Pantec GS Systems list of RHINO with semi-rotary machines after equipping several Gallus TCS presses already at Aset-Bidoit, France.
This email address is being protected from spambots. You need JavaScript enabled to view it.