Published: February 11, 2015
SPARKS, MD | SUN Automation started in business 30 years ago with limited resources and a strong desire to improve feeding for corrugated box plants. Its first product was the Extend-O-Feed Lead Edge Feeder, said to offer increased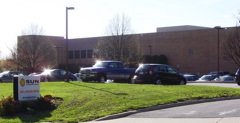 speed, reduced feed roll crush, and jam-free operation. Serving both equipment manufacturers (OEM customers) as well as direct end-users (boxmakers), company continued to develop solutions to many operational challenges.
"We continue to build on our original vision of helping the industry produce more, at higher quality, and lower cost," says Ron Deideman, SUN Automation president, "Our focus will always be on developing products to meet the challenges facing our customers and the industry. We won't lose sight of our founder's core belief in quality."
Company says the spirit of continuous product development mixed with strong customer support fueled growth in the 1990s. Products launched during this time include SunTrac vacuum transfer, digital harmonic registers, SunSet computer control system, and MicroGrind die-cut accuracy system for rotary die-cutting. Printing received its first upgrade from SUN in the 1990s with the dual chambered doctor blades system and in the mid-2000s with the more economical single blade systems.
In addition to its own R&D, SUN Automation acquired assets from Langston Corporation in 2001. This provided the company with all trademarks, patents, designs, inventory, and equipment for all Langston, Staley, and Greenwood machinery.
Eventually the company opened centers around the globe to make parts and service centers available quickly and cost-effectively to global customers.
Company has more recently launched the MicroGrind for top anvil machinery and reengineered the rotary die-cutter with the SUN625. The most recent product launch is the CorrStream digital printer for the corrugated industry.
Anniversary celebrations are planned throughout the year, including special product demonstrations and customer celebrations.
This email address is being protected from spambots. You need JavaScript enabled to view it.