Attendees at Pack Expo International 2022, October 23-26, who are seeking information about leading-edge advancements in OPP and PET packaging and label films are invited to meet with the Toray Plastics (America), Inc., team at booth LU-6716.
The Toray team will also share its developments in sustainability—including R&D, products, and operations—which are aimed at helping to build a sustainable society and circular economy. Toray is part of Toray Industries, Inc., a global organization that believes climate change is the most pressing issue of the 21st century, aims to be carbon-neutral by 2050, and is using its expertise as a materials innovator to make life better for people worldwide.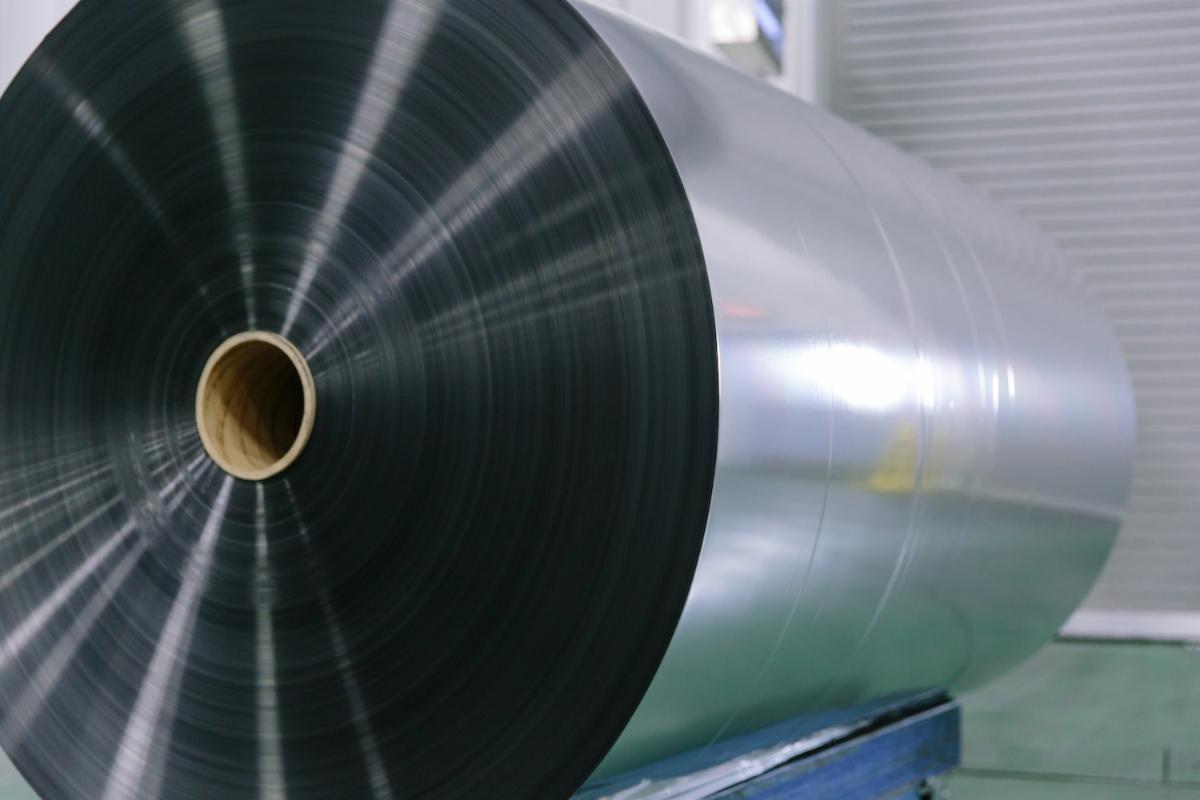 Packaging and label film technologies that will be featured at the expo include:
The next-generation Torayfan CB3 portfolio of transparent high-barrier BOPP films. CB3 films are available in 70 and 80 gauges in sealable and nonsealable versions. These films are PVdC-free and offer superior barrier-durability protection for nuts, seeds, snacks, cookies, dried fruit, and confections.
Torayfan white-pigmented BOPP films for snack food packaging. They are metallized on one side in sealable and nonsealable versions and are available in a variety of barrier levels and heat-seal strengths. Toray's white films combine the pigment, sealant, and barrier in one web, enabling the manufacture of a standard two-ply lamination.
Lumirror PA6HB, a clear, ultra-high-oxygen-barrier film, and MK6HB, a metallized ultra-high-oxygen- and moisture-barrier film that is used as a replacement for EVOH and aluminum foil. Both films offer an excellent aroma barrier.
Torayfan Over the Mountain high-barrier BOPP films. These OTM films are designed with integrated sealant technology, improved hermeticity (air tightness), and the seal strength to withstand the air pressure changes that occur when products are transported in changing altitudes, which can cause a package to burst. They're also robust enough to eliminate the need for a separate sealant film and allow the switch from a complex three-ply lamination to a two-ply structure. OTM films are ideally suited for the regional manufacturer that wants national distribution and for e-commerce applications.
Lumirror STM Soft-Touch Matte film, a unique, matte-coated polyester film technology that simplifies processing and enables the manufacture of a robust, upscale, soft-touch matte lamination. The STM film is typically reverse printed with the matte side out and then laminated to a sealant web, or it is extrusion coated for the thermal lamination market. It is available in 48 gauge.
Lumirror LumiLid® portfolio of lidding films are dual-ovenable, FDA-compliant, IMS-certified, and available in clear, white, and metallized formats for trays (pulp fiber, PP, APET, CPET, and more) and cup stock. They have a low SIT, broad seal range, outstanding seal integrity, and a consumer-friendly easy peel. Applications include refrigerated and frozen entrees and side dishes, dairy items, and fresh and dried foods. LumiLid XL7AF offers anti-fog functionality for condensation-free film in fresh-food applications, such as refrigerated prepared meals.
Lumirror UV-stable PET films used as over-lamination protection for durable outdoor label applications. TA3W film provides 5 to 10 years of UV protection; TA3V offers 3 to 5 years UV protection. Both films have very low haze and high gloss.
New Torayfan OPP roll-fed label film portfolio consisting of TLFC clear film in 48, 65, and 75 gauges, TLFM matte film in a 59 gauge, and TLFW white cavitated film in a 110 gauge. These label films offer excellent ink adhesion and printability and very good moisture resistance. The clear film has superior clarity, and the white film's opacity, brightness, and gloss are also of superior quality and may allow the converter to eliminate white ink.
Learn more at www.toraytpa.com.