Published: March 22, 2021
By Steve Molinets, Key Account Manager, FTA Implementation Specialist at tesa tape, inc.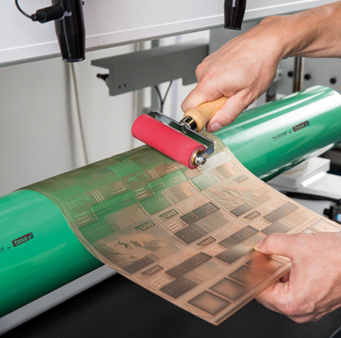 It's no secret that consumers want sustainable packaging. In fact, while sustainable products currently make up 16 percent of the market for consumer packaged goods (CPG), they account for more than half of new growth in the marketplace. That's according to the NYU Stern Center for Sustainable Business.
A Nielsen study also found that nearly half of U.S. consumers say they would definitely, or probably, change their consumption habits to reduce their impact on the environment. It also predicted that – driven by the growing buying power of millennials – the market for sustainable fast-moving consumer goods will reach $150 billion this year, up from $128 billion in 2018.
In a quest to learn more about this exciting opportunity for our print and paper customers, tesa recently surveyed CPG decision-makers ranging from brand managers to packaging designers and sustainability officers. Four out of five told us that staying ahead of the curve for sustainable packaging will help them remain competitive in the years ahead as consumers – and large retailers – increasingly demand sustainable products. Last year, for example, Walmart issued a set of plastic waste reduction commitments leveraging its private brand program. The new commitments are expected to impact over 30,000 SKUs.
Sustainable packaging can help packaging printers successfully compete in a COVID-19 world, and beyond. Working with CPG companies to meet the growing market for sustainably packaged goods is a way for packaging printers to add value and differentiate themselves in an increasingly competitive marketplace.
Waste reduction key to sustainable packaging
The World Bank has estimated that our planet produced 3.5 million tons of solid waste per day in 2010 – and that amount is projected to double by 2025. Consumer product companies have common sustainability goals, with waste reduction being a top priority. Beyond advances in packaging design and materials, printers can play an important role in helping consumer-product companies meet their waste reduction sustainability goals. They can also do so by reducing landfill waste from their production processes.
In our CPG decision-maker survey, more than four out of five said innovative solutions that can help packaging printers reduce waste matter to their sustainability efforts. They added that packaging printers can play an important role in partnering with consumer-product companies to help meet waste reduction sustainability goals. More than two-thirds indicated they are open to collaborating with supply chain partners on sustainability scoring topics.
Sustainable packaging begins with sustainable printing
Printers know that plate-mounting adhesive plays a critical role in the package printing process. However, the traditional approach to printing flexible packaging – employing single-use tape – can result in tons of waste headed to the landfill every year – for a single packaging printer. But, innovative adhesive solutions can help printers make the packaging printing process more sustainable – and help CPG companies achieve their 2025 sustainability goals – through significantly reducing landfill waste from the package printing process. For the printers, this can also mean significant cost and efficiency savings on jobs using a common repeat.
To understand the potential impact, tesa is developing a waste diversion calculator. It's designed to empower packaging printers and consumer-goods companies to estimate the avoided waste of packaging jobs by shifting away from single-use tape to a reusable adhesive technology. Specifically, the calculator's intent is to enable brand and sustainability leaders at CPG companies to understand the relationship between the number of different packaging jobs being printed and solid waste generated by single-use tape in the package printing process.
How much can you save?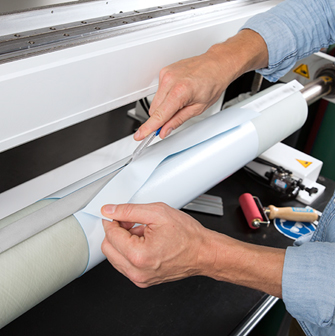 AET Group Inc. (AET), an environmental consulting firm, was retained by tesa to provide an independent third-party validation assessment. AET studied the potential reduction in waste disposal realized by replacing traditional, single-use plate mounting tape with the tesa® Twinlock re-usable plate mounting sleeve. The assessment included an analysis of product specifications that affect the generation of in-scope waste streams, as well as single-use tape consumption at packaging printers.
AET's calculations demonstrated that – by switching from single-use tape to a re-usable technology – a packaging printer could potentially save more than 120 tons per plant of solid waste for an eight-color wide-web process.
Waste-to-landfill reduction during the flexible package printing process is an important, yet still little explored path for consumer-packaged goods companies to improve their sustainability profile. Through advances in adhesive technology, though, packaging printers can help CPG companies unlock this hidden opportunity, achieve their waste-reduction sustainability goals – and meet the accelerating demand for sustainable packaging.
About the Author:
A self-described veteran of the flexographic printing industry, Steve Molinets is a key account manager at tesa who is committed to understanding his customers and gets excited about making their world just a little better. He is responsible for coordinating contacts within the corporate procurement, engineering departments and at the plant level to drive opportunities and projects at these accounts.