Published: March 20, 2023
By Tom Kerchiss, Chairman, RK Print Coat Instruments Ltd. United Kingdom
Though packaging may be the mainstay for many converters, converting is much more. Complex plastics, planar films, non-woven goods, synthetic papers, foils and other materials are manufactured and are subject to a variety of processes prior to delivery to customers. It is fair to say that the majority of the converter's customer's base will certainly need their products packed; many however, have other requirements.
Converting processes such as coating, laminating, slitting, rewinding, embossing and printing are used to improve functionality, provide protection, add value and, where necessary, make consumer goods and many industrial items look more inviting and saleable.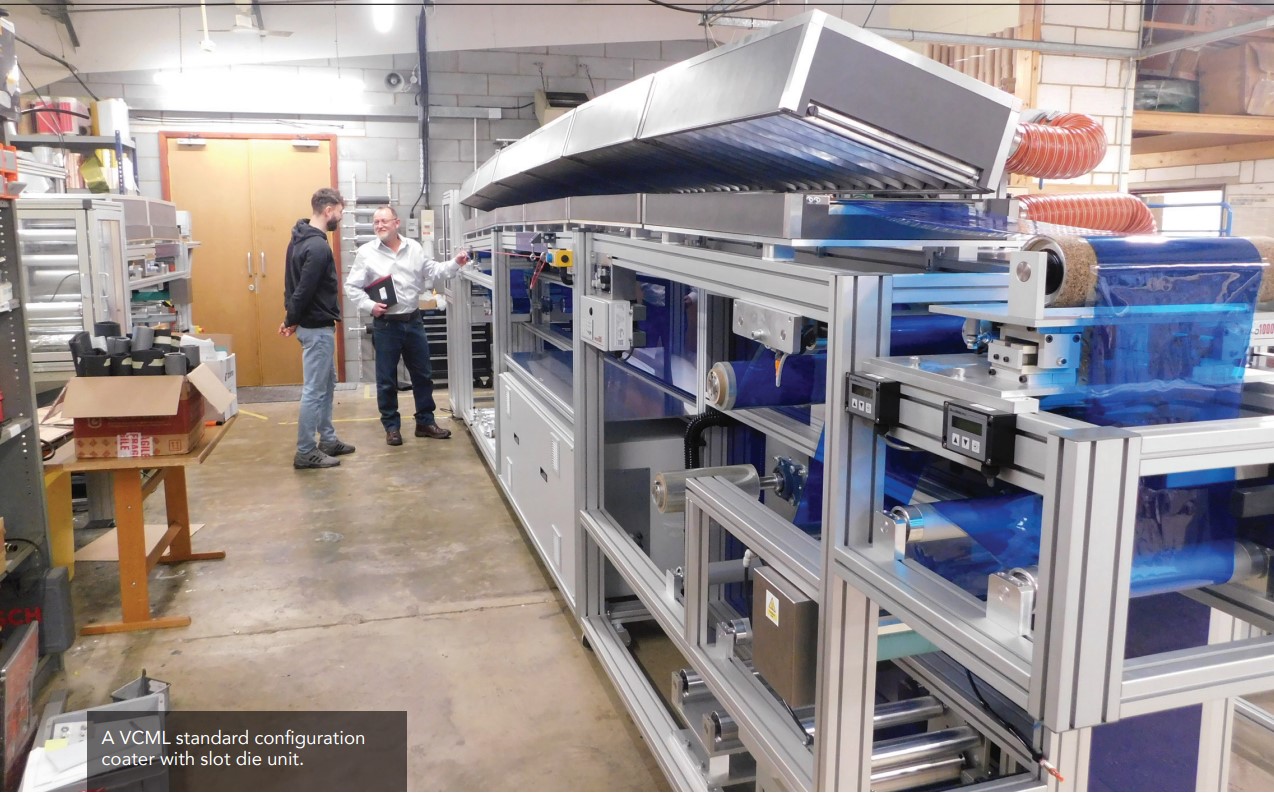 Coatings and coated products are everywhere – From the paint we put on the inside and outside of our houses to the batteries and conductive coatings used with smartphones and tablets and for other high-tech items that power our lives.
The formulation of coating materials and technologies such as thermosetting emulsions, colloidal dispersions, water soluble, energy curable systems and other technologies have assisted the coating provider in meeting as far as possible, the requirements of the packaging/print buyer, the brand owner and others. However, needs change. Environmental concerns, the need where possible to manufacture from sustainable resources and reduce our carbon footprint guides us all.
There are so many product areas that are relevant that this article would cover many pages. For reasons of clarity let us primarily consider medical and items associated with wound management. It must be said that many of these innovative products are distinctively packaged – but that's a subject for another day.
Bringing a product such as wound dressings, or a medical diagnostic or drug delivery device, whether as a woven or non-woven structure to market is a lengthy, complex and multi-step process involving research and development, design, prototyping, product verification, validation, regulatory compliance and market placement.
Products must be manufactured to tight tolerances and to exact specifications, particularly when ISO, Six Sigma and other accredited standards are in place. Coaters and coating systems using the appropriate coating applicator are important processing tools. Adhesive coated medical foams, PS-fixing devices, diagnostic strips, grounding pads and breathable films rely upon coating systems and coatings that will deliver the performance that is expected from them.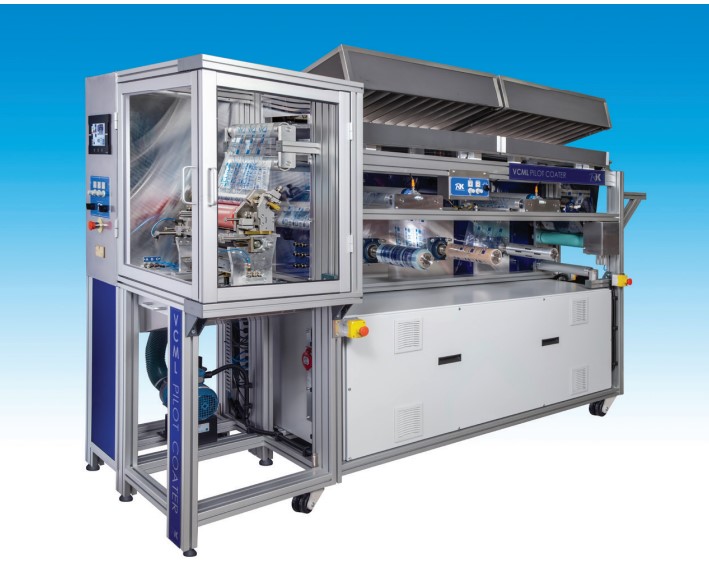 Pilot coating systems can monitor the process, enabling quality control checks to be made or to trial materials and processes prior to a full-scale production run. Coating systems, which increasingly are bespoke manufactured, assist in bringing a concept to realization, to the satisfaction of those on the converting shop floor and the regulatory agencies, plus health and safety executives.
Coating requirements can be demanding; advances both in equipment, adhesives and support technology have bought us transparent dressings, film dressings consisting of a polymer membrane of varying thicknesses coated on one side with an adhesive. Filmic dressings are impermeable to water and other liquids and to bacteria but are permeable to moisture vapour and gases.
Other options for dressings include the composites. These are essentially presented as a single product that is made up of multi-functional layers incorporating a semi- or non-adherent pad that covers a wound. Composite dressings often have as part of their make up an adhesive border of a non-woven fabric tape or an adhesive-coated transparent film.
The properties that make materials such as films, foils, adhesives, non-wovens, silicone gel sheets and composite materials, the laminates and the additive agents so indispensible for performance-critical applications make them potentially problematic when coating. For instance, materials may be inclined toward being dimensionally unstable. Some structures are prone to tear; they are thin, even ultra-thin. Generally they require the careful deposition of coatings and require adhesives optimized for the specific requirements of the application.
Care needs to be exercised when selecting coater applicator technology and decisions made as to whether a pre-metered or post-metered coating method is appropriate. Commercial and product viability over time depends very much on the suitability of the coating technology chosen. Sometimes the choice is clear cut, often it is not and the converter is obliged to trial different applicator technologies in order that the coating material, the substrate and other performance-related issues are all in agreement.
What of the coating technologies themselves? Slot die is one of many selectable technologies. It is ideal where thin coatings or optically thin coating need to be applied. It is sometimes used to apply fluids or polymer onto continuous web materials employed in areas such as battery production, medical patches and electronic displays. It can be used, of course, for specific packaging purposes.
Another coating possibility is direct gravure. Gravure coating can be used over a wide viscosity range. It is often regarded as a good choice for the placement of thin film coatings of low viscosity. Apart from direct gravure other variants are available; for example, reverse gravure and offset gravure. Reverse gravure is advocated in many instances for thin coatings with zero reticulation.
About the Author
As Chairman, RK Print Coat Instruments Ltd., Tom Kerchiss continues the legacy of his father, who founded the company in 1962. RK surface coating equipment and supplies are exported worldwide to printing ink manufacturers, printers, converters and other businesses with color communication devices for all major print disciplines.