Published: February 07, 2023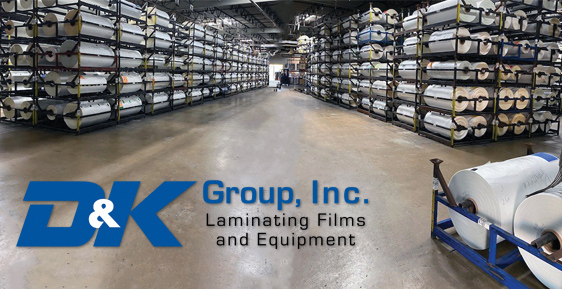 D&K Group is a leading manufacturer of print finishing solutions including laminating films and equipment. D&K Group products are made in the USA to high quality standards backed by over a forty-five year history.
Some of D&K's finishing products include thermal and pressure sensitive laminating films and adhesives. D&K manufactures these items in a wide variety of sizes including wide format rolls up to sixty one inches wide. These films and adhesives are available for all types of laminating equipment including automated high speed systems, wide format laminators, and even small school and office desktop systems.
D&K operates ISO 9001:2015 certified facilities in the United States. Custom coating and converting solutions are available for a wide variety of industries. D&K specializes in high-tech coating projects with services such as pattern and slot die coating, optically clear adhesives, printable topcoats and more.
Additionally, D&K manufactures custom machines. Fully automated laminating systems and individual components such as sheet feeders, laminators, and cutters are available for purchase. For more information on D&K products, visit www.dkgroup.com or call 800–632–2314.