Published: September 12, 2019
By Susan Stansbury, Contributing Writer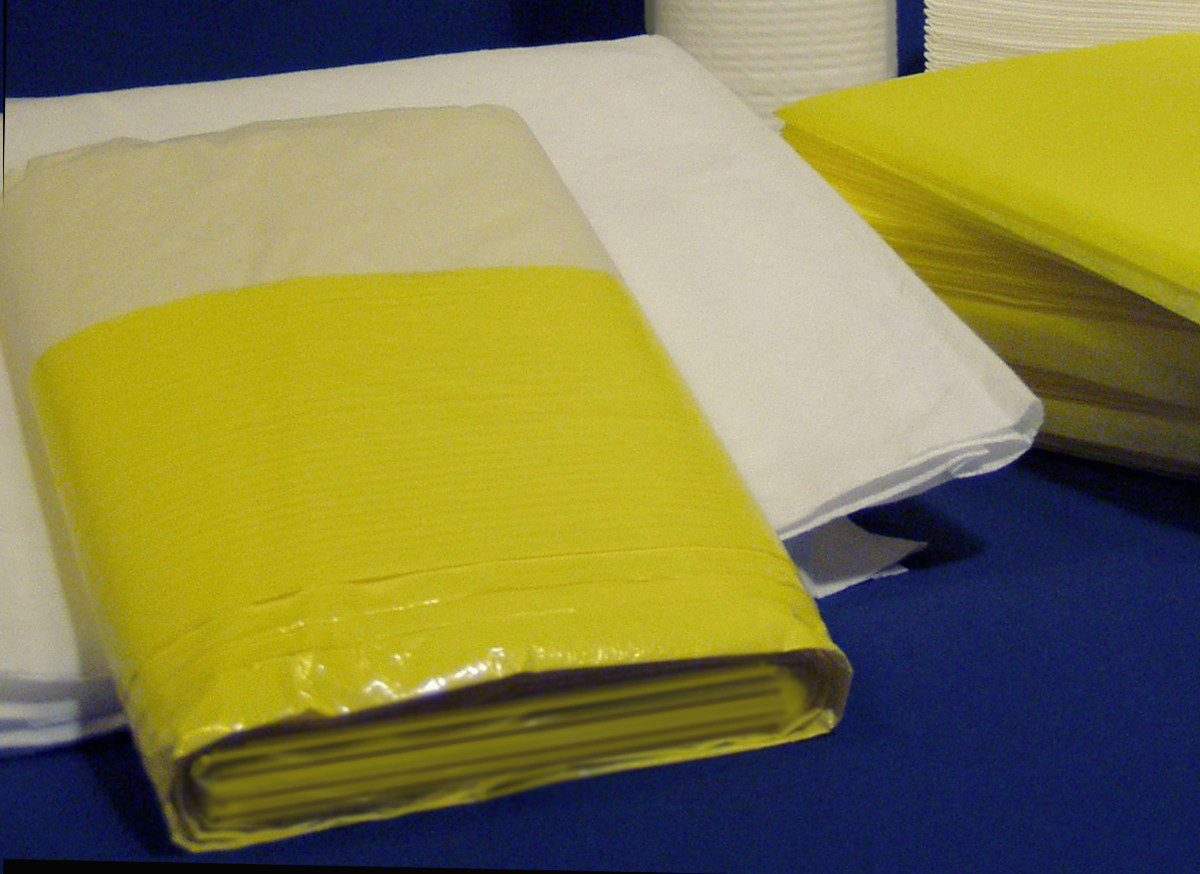 Usually converters look to coating or laminates separately for their specialized benefits. Yet, there are times when, for example, less costly coated materials can take the place of laminating. Or, laminating is selected as a superior option.
Decisions around these choices start with the product design. What are the desired product attributes, aesthetics and deliverables? What are the regulatory and testing requirements?
Aesthetics centered around the "look" of the product may drive developers in a certain direction. On the other hand, they will specify certain performance characteristics. These product characteristics are examples where the plan may demand:
A shiny, gloss surface effect, or velvety matte, often seen in packaging.
Transparency or package windows for viewing interior contents.
Smooth, soft or other touchable attributes that draw consumers.
Drapable, or stiff, or "quiet" (not crinkle-annoying) for food or other usage.
Barrier to liquids, on one or both sides, seen in various medical products.
Absorbency, such as a dental bib's absorbent front side and barrier back side.
Strength, including tear, burst and other measurements.
Features designed around immediately disposable; or reusable products.
Minimal performance for economy; and alternately, maximum for premium items.
When an attribute such as a barrier property is a necessity, there is still a range of definition to be determined, such as:
Barrier to what…water, chemicals, other fluids.
Barrier-protective coatings or layer to minimize "scratch" or other degradation.
Product life cycle…length of use or amount of reuse.
Ability to recycle. Laminates pose recycling issues. Food and other packages combining paper or plastic and foil as a barrier-to-moisture have had disposal challenges.
Products with barrier properties meeting food-grade, EPA or FDA acceptance.
Level of barrier properties. In some cases, barrier films that are laminated to tissue, nonwovens or other materials require a very high level of performance. Even the film to be coated or laminated may need to be qualified as "pinhole free." And the converting process used must optimize results.
Choices of barrier materials may also represent other needs such as ability to heat seal or assuring temperatures the final product may be subject to (such as in the microwave oven).
Adhesion properties for both dry and wet applications and matched to type of adhesive.
Challenges when converting uneven materials or porous surfaces.
Today's coating techniques offer more potential to compete with laminating two or more materials. According to Mark Miller's Coating Matters column as seen in PFFC-Online, the fluid may be placed on top of the substrate, penetrate all the way through the substrate or some arrangement of the fluid between these two extremes.
Coating may be accomplished on the flexographic press, with a gloss or matte or light barrier property. A converter's saturation technique can be used to apply a fragrance or lotion to a tissue or nonwoven substrate. The lotion can make the material softer, smoother or provide other consumer benefits. Slot die systems with pre-metered coating, or positive coat weight control, help eliminate wasted coating fluid, according to Miller who also notes that curtain coating has historically been utilized for irregular surfaces.
Laminating offers the best opportunity to combine disparate materials such as a nonwoven and polyester or film or foil and tissue. Today's lightweight incontinence or sanitary napkin pads are easily converted using an absorbent material combined with a film barrier backside.
According to American Custom Converting, certain products, such as medical, with a pinhole-free, non-leaking barrier backside may also need to be breatheable and drapable. In another case, a minimally adhesive-laminated combination that allows the product to then be interfolded is an in-process technique example rather than an end-use benefit.
Certain coatings, such as for silicone coated pressure-sensitive release backings run the range of emulsion, solvent and solvent-less silicones. Various papers and films are coated for tapes, labels, signs and adhesive combinations plus especially demanding products such as transdermal medicine-delivery patches and wound care specialties.
Whether the choice is to laminate or coat via various means, product concepts should drive decisions. Developers working with converters can optimize both cost and performance, rather than locking in specifications too early.
There is always an opportunity for converters working with developers to offer new, unforeseen properties to attract buyers.
About the Author:
Susan Stansbury has extensive experience in the paper, converting, printing and related industries serving in roles including sales and marketing management. She has been a consultant, speaker and writer in the converting industry.