Published: February 10, 2016
FORT MILL, SC | The Assn. of International Metallizers, Coaters And Laminators (AIMCAL) reports details of the 2016 Management Meeting, scheduled for March 20–23 at the Omni La Costa Resort, Carlsbad, CA.
The members-only meeting brings together top professionals in the industry for three days of informative presentations and valuable business networking opportunities. AIMCAL says the meeting combines strong industry programming with a relaxed, informal atmosphere for renewing old relationships and making new ones.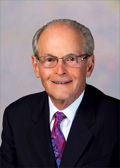 Conference highlights:
Engaging Presentations—By experts in leadership, business, and economics.

AIMCAL Awards—Recognizing the best products and technologies in the Industry.

Networking Opportunities—Designated meals and receptions included in registration fee.

Expert Participants—Opportunities to speak with some of the top technical professionals in the industry on your particular areas of interest.

Optional Activities—Including a Scramble Golf Tournament and other events designed for networking and fun.

Spouse Program—Including tours, shopping, spas, and other outings.

Beautiful Location—Experience the beauty of Carlsbad.
Workshops:
Culture Trumps Everything—Gustavo Grodnitzky, speaker, author, consultant, and psychologist
Leading Across Cultures—Michael Gates

Dr. Robert Fry
Speakers:
The Mindset of a Leader—Scott Hunter, consultant and coach, addresses the fine art of leadership and how to create a working environment that nurtures and supports people to be creative, productive, and profitable.

Economic Forecast for the Converting Industry—Dr. Robert Fry, chief economist of Robert Fry Economics, will provide a look at the global economic trends that impact our individual converting businesses, combining real-time data with projections of trends and their economic impact.
This email address is being protected from spambots. You need JavaScript enabled to view it.