Published: November 05, 2015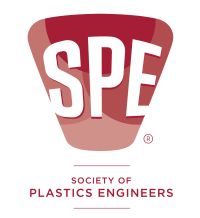 NAPLES, FL | The Intl. Assn. of Metallizers, Coaters & Laminators (AIMCAL) held its annual Web Coating & Handling Conference USA on October 25-28 in conjunction with the Society of Plastics Engineers' (SPE) FlexPackCon at the Naples Grande Beach Resort, giving recognition to outstanding presentations. Attendance this year broke a record at 415 plus staff and guests. The associations confirmed their commitment to staging future conferences as a joint effort. This year's winners include the following:
2015 AIMCAL John Matteucci Award for Technical Excellence in Web Coating:
"Electronic and Optical Devices via Self-Assembly of Hybrid Materials and Nanoimprint Lithography: Towards Solution-Based R2R Nanomanufacturing" by James Watkins of the Univ. of Massachusetts.
Three honorable mentions in Web Coating:
"Drying Laboratory Methods for Characterization of Limited Rate Drying in Simulation Models" by Steve Zagar of B&W Megtec.
"Cationic Cure Mechanism of UV HMPSAs" by Natalie Ganio of Henkel Corp.
"Solution Delivery for High-Precision Coating"

by Todd Arndorfer of

Carestream Contract Mfg.
2015 AIMCAL John Matteucci Award for Technical Excellence in Vacuum Web Coating:
"New Rotatable Magnetrons and Target Materials Enabling Higher Performance Sputter Coatings" by Wilmert De Bosscher of Soleras Advanced Coatings.
Three honorable mentions in Vacuum Web Coating:
2015 SPE FlexPackCon Best Paper Award:
"Testing and Prediction of Puncture Resistance of Flexible Food Packages" by Barry Morris of DuPont.
2015 FlexPackCon People's Choice Award:
"Peelable Seal Films with Enhanced Moisture Barrier Properties for Flexible Packaging" by Dan Falla of NOVA Chemicals.
The 2016 AIMCAL/SPE joint technical conferences will be held at The Peabody in Memphis, TN, on October 9–12.
This email address is being protected from spambots. You need JavaScript enabled to view it.