Published: October 01, 2015
MENTOR, OH | Chemsultants International and Coating Tech Slot Dies, Eau Claire, WI, announce a new alliance. This business partnership reportedly will provide benefits to both companies, utilizing established experts, state-of-the-art equipment, and proven processes.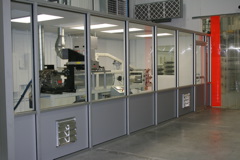 Chemsultants and Coating Tech Slot Dies have entered into a partnership to enhance product development in the prototyping and coating of fluids and adhesives. This new partnership will allow companies as well as entrepreneurs to have a single source for product development. These streamlined development efforts for new coated products will result in greater speed-to-market, companies say.
Chemsultants International and its sister company, ChemInstruments, house an expert staff of chemists and scientists. For the past 25+ years, these professionals have assisted in formulating, compounding, mixing, and rheological modification of adhesives, sealants, and specialty coatings. Chemsultants is an ISO 13485/9001 certified product development and pilot coating operation. Pilot, scale up, and contract production services are offered in a facility featuring three coating and laminating lines and operate under ISO 9001, ISO 13485 and cGMP systems.
Coating Tech Slot Dies and its sister company, Coating Tech Service, have a history of providing precision tolerance manufacturing of slot dies as well as significant process knowledge to assist clients in all stages to eliminate errors and improve their coating processes. Coating Tech Service reports it has collaborated with firms nationally and internationally on developing and improving the coating process of fluid onto substrates. As a result of this new partnership, Coating Tech Slot Dies will be conducting trial runs at the Chemsultants site in Mentor.
This email address is being protected from spambots. You need JavaScript enabled to view it.