Published: December 26, 2018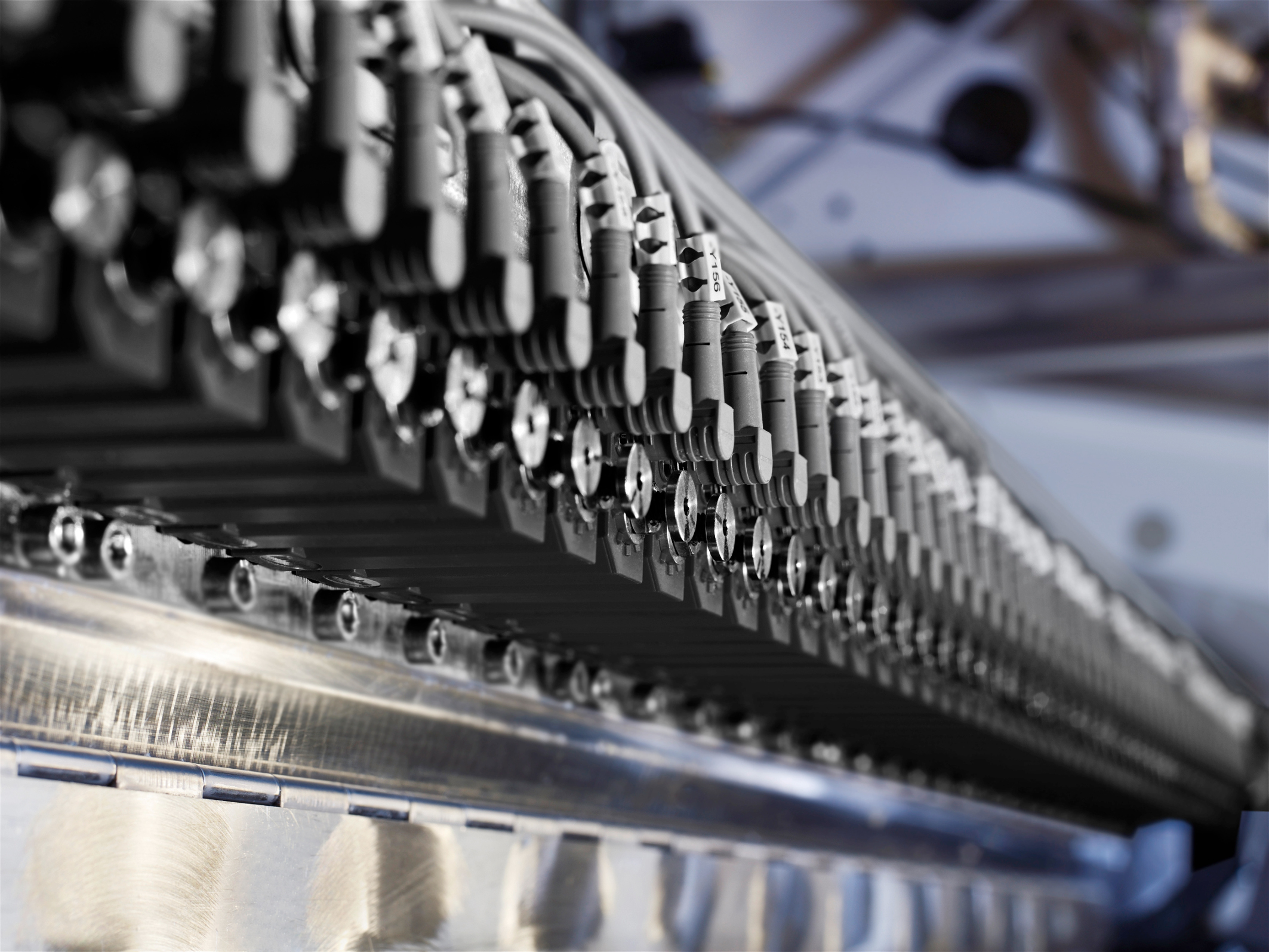 Packaging specialist dy-pack has reduced its glue consumption in paper valve sack production by up to 30 percent with the digital glue application system from Windmöller & Hölscher. Digital Pasting is part of the AM 8115 DP and AM 8135 tubers as well as the AD 8330 and AD 8370 bottomers.
The German packaging manufacturer dy-pack Verpackungen reduced its glue consumption by more than 30 tons per year with the digitally controlled glue application system for paper sack lines from W&H. In 2008, dy-pack installed its first W&H bottomer with integrated Digital Pasting technology. In 2015 another paper sack line with the innovative paste application system was commissioned... -. Wilhelm Dyckerhoff, Managing Partner at dy-pack: "Digital pasting by W&H reduced our glue consumption by at least 30 percent compared to conventional systems. This means cost savings, higher efficiency and better sustainability."
Every year on a total of four production lines dy-pack produces up to 150 million paper sacks for major industrial customers competing in the fields of building materials, chemicals and food industries. Until 2008, the paper valve sacks were glued exclusively by using conventional "stamp technology", in which glue is transferred to the paper sack via glue pads. By adding the AD 8330 from W&H dy-pack commissioned the first bottomer to apply the glue directly to the paper using digitally controlled valves and nozzles. Dr. Benedikt Sitte, Head of the division for converting machines at W&H: "Digital Pasting reduces glue consumption because glue is applied much more precisely to the bag by the nozzle system. Moreover the glue quantity is kept constantly low over the entire machine speed range. Digital Pasting also improves sack quality, reduces job times and simplifies job preparation".
Based on its investment in the W&H paper sack line with Digital Pasting technology dy-pack benefited in 2015 from a low-interest efficiency loan provided by the NRW.Bank for resource-conserving production: "The efficiency gain of an investment in terms of resource consumption must be proven for support through environmental promotional programmes. Depending on the selected promotional programme, companies can apply for a financing subsidy or a low-interest loan," says Marcus Lodde, financing expert at the NRW Efficiency Agency. In addition to new machines, R&D projects can also be funded. Lodde: "Such environmental promotional programmes also exist in other federal states, locally or at EU level."
About Windmöller & Hölscher: Windmöller & Hölscher, a family owned company, is world leader for machinery and systems for the manufacturing and converting of flexible packaging. The product portfolio includes high-performance machines for film extrusion, printing and converting. As a global company W&H offers its clients everything from a single source: from expert consultation and engineering to the delivery of high quality machines and complete packaging production lines. Approximately 2,950 employees create optimal solutions for the individual production tasks of flexible packaging producers – bringing the corporate philosophy "Passion for innovation" to life. Machines by Windmöller & Hölscher are in use in over 130 countries and by more than 5,000 customers. In 2017 the Windmöller & Hölscher Group with its headquarters in Lengerich, Germany reached sales of approximately 835 Mio. EUR.