Published: May 17, 2018
SPRINGFIELD, MA | The Paperboard Packaging Council reports that its Spring Outlook and Strategies Conference, held April 11–13 in Baltimore, MD, offered industry leaders techniques for adding value to their packaging and escaping the commodity business.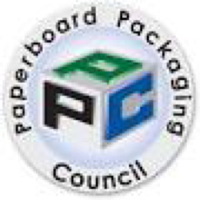 Keynote speaker Mike Ferrari, a consultant and former Procter & Gamble executive, shared seven secrets to packaging success. Ferrari's concepts focused on adding value to packaging so converters can reverse the cycle of commoditization and curb margin erosion. Some of these included crucial practices around inventory management, speed to market, customization, and e-commerce. Ferrari emphasized that innovation in packaging doesn't have to come from traditional converting processes like printing or cutting. For example, he brought with him on stage a Bluetooth-enabled liquor carton that played music like speakers. By being creative and adding value in a variety of ways, folding carton and rigid box manufacturers can sidestep the commodity business and secure their status as valuable partners to brands.
David Friedman, CEO of High Performing Culture, offered attendees a different way to exit the commodity world. According to Friedman, one of the last remaining opportunities to create a sustainable competitive advantage is company culture. Competitors can't copy another company's people. In a three-hour intensive workshop, Friedman showed attendees how to develop their company cultures intentionally and systematically. His process included defining culture in terms of certain behaviors and creating rituals to help employees embody and sustain values.
Economist Alan Beaulieu told attendees that the US economy is headed toward a mild recession in the middle of 2019. Now, Beaulieu said, is the time for strategizing ways to increase market share in a slow-growth environment, adding that competitive advantages will be an absolute must during this period.
"PPC's biannual conferences are a perfect forum for leaders in the folding carton and rigid box markets to learn about economic changes, upcoming trends, and the outlook for the future," says PPC president Ben Markens. "Of course, we also want to offer practical tools and concepts for succeeding in that future marketplace. Ferrari, Friedman, Beaulieu, and others did an excellent job providing those tools."
Other speakers included Mary Anne Hansan, executive director of the Paper and Packaging Board, who updated attendees on the paper industry's promotional How Life Unfolds campaign; hospital association executive Bruce Siegel, MD, who offered insights into the future of hospitals and health care; and Paul Malooly, president of PPC member El Paso Paper Box, who shared the story of his company and his plans for future growth.
The conference also featured breakout meetings, networking sessions, a celebration of the industry's safest plants according to PPC's Safety Boxscore Report, as well as a cruise of Baltimore's inner harbor.
PPC's next conference will take place Oct. 24–26, 2018, in Atlanta, GA. Click here to learn more.
This email address is being protected from spambots. You need JavaScript enabled to view it.