Published: November 22, 2016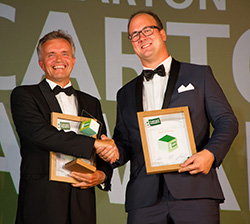 ESPOO, FINLAND | Three cartons using fresh fiber paperboards from Metsä Board have won at the 2016 Pro Carton ECMA Awards, including the award of the Carton of the Year. Metsä Board's paperboards were used by the winners in Food and Beauty & Cosmetics categories.
"The benefits of our boards continue to be recognized across different markets. They are used in many innovative ways to help improve the shelf appeal and functionality of packaging," states Mika Paljakka, VP sales EMEA, Metsä Board. "We would like to extend our congratulations to everyone who participated in the vision, design, and production of the winning cartons."
This year, the Pro Carton ECMA Awards celebrated its 20th anniversary. During this period, this competition has become the most prestigious European prize for carton packaging. The jury is looking for excellence in design, convenience, brand communication, and the major role paperboard plays as a sustainable packaging material. Pro Carton ECMA Awards 2016 achieved a new record in terms of entries.
T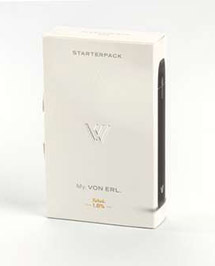 he Award Gala was held on September 15 in Antibes/Juan-les-Pins, France. The winning cartons, using Metsä Board products, were the following:
CARTON OF THE YEAR
My. Von Erl
Carton Producer: A&R Carton Graz
Brand owner: Von Erl
Paperboard: Metsä Board's Carta Solida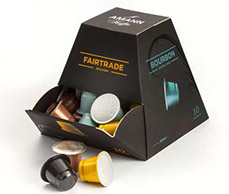 FOOD
Coffee Capsules
Carton producer: Rattpack Group
Brand owner: Amann Kaffee
Paperboard: Metsä Board's Carta Elega
BEAUTY & COSMETICS
Flormar All Eyes on Me Collection
Carton producer: Printpark
Brand owner: Kosan Kozmetik
Paperboard: Metsä Board's Carta Solida