Published: September 14, 2016
SPARKS, MD | SUN Automation Group, a global provider of value added solutions to the corrugated industry, reports an agreement to sell, install, and service the specialist biochemistry cleaning system of CleanPrint Chemicals throughout North America.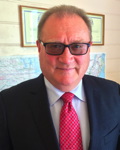 CleanPrint Chemicals is a formulator and manufacturer of cleaning products and systems for the box industry. The Australian patented (patent-pending in US) automatic delivery system and cutting edge chemical technology protects equipment by removing dried ink from the internals quickly and efficiently. It is said to improve traditional methods of cleaning anilox rolls and associated equipment, saving users hundreds of thousands of dollars each year in increased uptime and preventive maintenance improvements.
"CleanPrint has become the standard in Australia and New Zealand, and we are working hard to bring our revolutionary and eco-friendly solution worldwide," says Geoff Literski, CEO of CleanPrint Chemicals. "When looking for support in North America, we quickly realized that SUN Automation is the best in the market for retrofits. SUN provides our customers with the skill set, engineering prowess, and customer service to get the job done and done right. SUN is very highly respected in the industry, and this matches our own ethos of product quality and customer service."
SUN Automation says the partnership offers the opportunity to supply customers with a proven and effective 'Cleaning in Place' system for keeping chambers, pumps, ink lines, anilox rolls, and other internal components clear of dried ink. The company says many box plants will run several 3-min automatic rinse cycles through the system on color changes to obtain clear enough water to commence a new print run. With CleanPrint, the typical multi-rinse process is reduced to one 4-min cycle that improves the job—reducing setup, downtime, and maintenance while increasing overall production without the need for costly and potentially damaging removal of rolls for cleaning.
"Keeping the ink delivery system and anilox rolls clean is one of the most profitable and simple changes a box plant can make," says Literski.
He adds that each plant currently using the system has gained a conservative one hour extra production per day, which can equate to an extra 5,000-10,000 boxes. In addition, the system reportedly helps take pressure off the machine and allows it to run more effectively over time.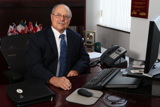 CleanPrint is also said to be eco-friendly; It saves water use by reducing cycle times and does so using natural and safe ingredients
"We always strive to be a value-added service and solutions provider to our customers," says Ron Diedeman, president of SUN Automation. "With CleanPrint systems in our portfolio, we are excited about maintaining that commitment by being able to offer customers a sustainable competitive advantage that improves our customer's bottom-line."
This email address is being protected from spambots. You need JavaScript enabled to view it.
This email address is being protected from spambots. You need JavaScript enabled to view it.