Published: August 18, 2016
ITASCA, IL | The Corrugated Packaging Alliance (CPA) has released a new infographic depicting the 20-yr growth in recovery of corrugated materials for recycling. According to CPA, corrugated "cardboard" is recycled more than any other packaging material in the US.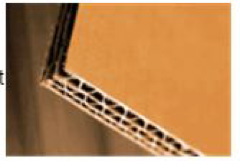 In 2015, 93% of corrugated consumed in the US was recovered for recycling, meaning the recovery rate has skyrocketed from 54% in 1993, when statistics were first recorded.
CPA says the industry's unwavering commitment to increasing recovery has driven these results—demonstrated in its sponsorship of educational programs reaching schools, communities, packaging professionals and buyers, and retailers. About 95% of Americans have access to community curbside or drop-off corrugated recycling programs, most of which did not exist 20 years ago, says CPA. The organization says the "Corrugated Recycles" symbol, introduced in 1994, has been instrumental in raising awareness and participation in corrugated recovery efforts. Today, the symbol is present on the majority of corrugated boxes.

Ranking recovery rates for other packaging materials, paper and paperboard leads with a rate of 75%, says CPA, with steel at 72%, aluminum at 39%, glass at 34%, and plastic at 15%. Most old corrugated containers (OCC) are used to make new paper products, including boxes. The average corrugated box contains 47% recycled fiber, and the manufacture of new corrugated boxes perpetuates a continuous market for the recovered material, adding to its value, reports CPA.
This email address is being protected from spambots. You need JavaScript enabled to view it.