Published: December 02, 2015
SPRINGFIELD, MA | The Paperboard Packaging Council (PPC) recently released the Trends: 2015 Industry Outlook and Market Data Report, a comprehensive analysis of the North American folding carton industry, prepared for PPC members by RISI, provider of forest products information and data.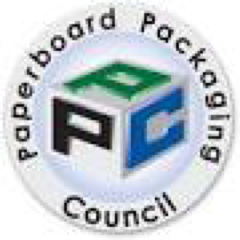 By providing insights into the direction and future of the folding carton market, the report reportedly helps to remove some of the uncertainty that makes business planning difficult. "This important annual report doesn't just help our members take advantage of overall market trends," says PPC president Ben Markens. "It also delves deep into developments in consumer buying habits and market trends."
According to the report, spending on alcoholic beverages is expected to be robust over the next five years, as consumers trade up to more premium options such as craft beers and select wine and spirits. The study also predicts that the dry foods market should experience steady growth as consumers purchase more healthy yet more expensive products (e.g. gluten-free, whole wheat, organic) as well as more frozen fruit, a bump caused by an increased interest in smoothies and homemade juices.
However, as a growing number of health-conscious consumers look for fresher, more nutritious alternatives, sugary drinks and the frozen foods market will not fare as well.
The Trends Report also predicts a bright future for the pharmaceutical market, as aging baby boomers, new drug development, and expanded healthcare insurance coverage boost spending. As rising personal incomes increase discretionary spending on premium goods over the coming years, beauty and cosmetic markets are also expected to fare well.
This year, the report also forecasts solid growth for the folding carton market. Even with pressures from plastics and other alternative substrates, the folding carton market is expected to grow 0.5% through 2019, and the total value of US carton shipments should climb to $9.5 billion over the same period. Additionally, average values per ton are expected to increase 0.8% annually for the foreseeable future.
It is predicted that boxboard prices—which have been increasing over recent years—will begin to fall as increased coated cartonboard capacity from China continues to spill over into the global marketplace. Bleached board prices will also be undermined when substantial boxboard tonnage comes online from Europe next year.
PPC members can download the 2015 Trends Report at this link.
This email address is being protected from spambots. You need JavaScript enabled to view it.