Published: June 18, 2014
NEENAH, WI | A new large-format digital press at Menasha Packaging's Folding Carton Group is helping the company stay ahead of the competition, while satisfying more customers with speed, cost, and quality. The Folding Carton Group's new Inca Onset Q40i Digital Printer, supplied by Fujifilm, reportedly has twice the resolution and five times the speed compared with other presses in the market. The facility is also now better equipped to handle short runs of litho labels.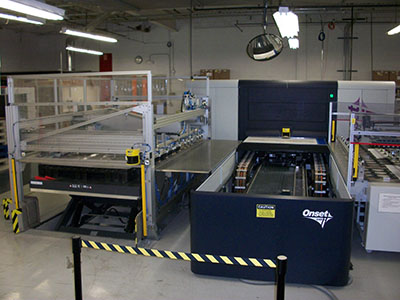 "The improved technology of Folding Carton Group's new digital printer allows us to more cost effectively run smaller litho jobs in our system, while allowing for more capacity on our offset presses," says Jim Synder, Menasha Packaging Folding Carton Group general manager. "The machine also mirrors our offset processes. Color consistency and quality on the digital press matches 80 percent of the color gamut compared to offset."
Technological advances in the last year have helped increase digital press speeds by 40%, increasing both capabilities and cost-effectiveness. This technology let create best large format photo printers , from desktop printers to roll-fed commercial printers.
Production started running on the new digital press in early April. The facility's legacy digital press will continue to serve internal MPC needs for prototypes, samples, photo shoots, or small direct-to-corrugate runs.