Published: March 11, 2014
SPRINGFIELD, MA | Paperboard Packaging Council (PPC) members are encouraged to submit their top package designs to PPC's 71st annual North American Paperboard Packaging Competition (NAPPC). Managed and hosted by PPC and judged by a jury of packaging industry experts and college professors, the NAPPC is the foremost contest for carton manufacturers involved in the concept, design, print, performance, and shelf appeal of paperboard packaging.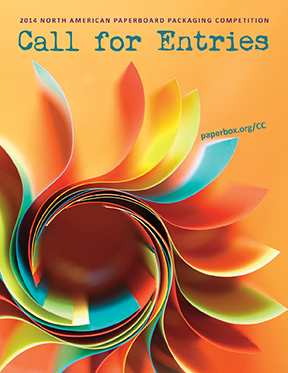 In order to be qualified for the NAPPC, an entry must be converted in a facility that is owned or operated by a PPC member and produced and sold for the first time between May 1, 2013, and May 1, 2014. All eligible packages must be designed to distribute, market, and protect a product and must consist of at least 50% paperboard visible to the end-user. In addition, each entry must not have been submitted into a previous NAPPC competition.
The top-scoring rigid box will receive the Rigid Box of the Year Award, the highest scoring folding carton will receive the Folding Carton of the Year Award, and the best entry overall will receive the Paperboard Package of the Year Award. A discretionary Judges' Award may also be given. All entries are eligible to receive gold, excellence, or boxmaker awards in the three categories of General, Eco, and Innovation, based on point scores. In the Eco and Innovation categories, a special top award will be given to the highest scoring entry in each category.
Winners will be announced at PPC's Outlook & Strategies Conference, October 29-31, 2014, in Atlanta, GA, and will receive national recognition in the competition awards program, magazine and trade publications, and PPC's website and social media pages. Award certificates, plaques, and trophies are also provided to competition winners.
"We look forward to this event every year, as it offers the invaluable chance for members to share their latest and greatest designs," noted This email address is being protected from spambots. You need JavaScript enabled to view it., president of PPC. "The competition also honors the tremendous versatility, renewability, and innovation that can be achieved using paperboard packaging."
The early bird entry deadline is May 1 (and offers one FREE entry) while the regular entry deadline is June 1. Entry forms and competition details are available at www.paperbox.org/cc.