Published: March 28, 2012
Flexibility and productivity were critical to Duncan Print Group's decision to purchase a new press. As a commercial and packaging producer, it needed a press that could process lightweight 60 gsm papers through to 1-mm boards and could run both conventional and ultraviolet (UV) inks with an easy switch between the two.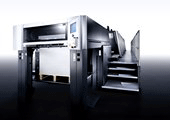 Following extensive testing with four potential suppliers, Duncan Print concluded the Speedmaster XL 105-6+L from Heidelberger Druckmaschinen AG (Heidelberg) offered the best solution. The Speedmaster XL 105 comes with full logistics materials handling, Inpress Control spectrophotometer and automated color adjustment and semi-automatic plate changing. The order includes the Pressroom Manager workflow and a new Stahlfolder TH 82 fully automatic folder with full JDF compatibility. The Stahlfolder will be delivered at the end of March, and the Speedmaster XL 105 will arrive at the Welwyn Garden City plant in May.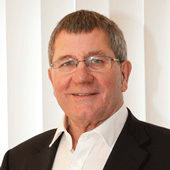 New press will increase production capacity John Segre, print manager, says the new Heidelberg press will replace two competition machines, but that it will give the company a 20% increase in production capacity. Bill Duncan, group managing director is delighted with the purchase: "We looked at a number of presses in the field before going to the supplier demonstrations. The Speedmaster XL 105, fitted with Inline color control, will significantly reduce makeready time and paper waste. We will also benefit from its ability to consistently run up to its maximum speed of 18,000 sph. We were particularly impressed with the carousel unit, which holds up to four anilox rollers above the coating unit. This will dramatically improve the changeover time from conventional to UV printing. Another benefit will be that for the first time we will be able to print on plastic, which will create important new market opportunities for us."
The six-color press will operate on a three shift, round-the-clock basis to produce promotional packaging, forms, brochures, posters, and leaflets. Printed carton production is a key strength of the business. For these products, a complete range of products from design through production and finishing to fulfillment is provided. Duncan Print plans to run the press with just 3% alcohol.
About Duncan Print Group
First established in 1881 as a commercial printer, the Duncan Print has an unrivalled heritage of delivering effective solutions to their clients. In 1997 the company added carton manufacturing, and today they continue to offer the highest quality digital and lithographic services for both documents and packaging. In recent years Duncan Print has made further acquisitions in the form of JWL Ltd. and Waterside Press.
Duncan Print is committed to the care of the environment, prevention of pollution, efficient use of natural resources and compliance to all applicable legal requirements. In August 2007 they became accredited to the FSC (Forestry Stewardship Council, certificate TT-COC-002414) and PEFC (Programme for the Endorsement of Forest Certification schemes, certificate PEFC/16-33-266), allowing all of the company's products to be certified as coming from sustainable and managed forests. In September Duncan Print achieved the ISO 14001 environmental standard.