Published: March 12, 2016, By Yolanda Simonsis
It didn't seem that long ago when attending meetings in the converting industry—technical or otherwise—was pretty much dominated by people of the male persuasion. Females were definitely in the minority. A trip to the restroom was all that was needed for proof. No waiting.
Proudly, I can now vouch that while there still aren't any lines in the ladies restroom, you'll find there are an impressive number of women who are now leading the industry, demonstrating there is plenty of opportunity in the converting industry for those who want to pursue careers here, regardless of their sex.
Having arrived in this industry myself in the late '70s, I can admit complete ignorance of this field, but with the patience, encouragement, and mentoring of a long list of male converting experts—to whom I owe a great debt of gratitude—I have survived 35 years reporting on this great industry. It gives me greater pleasure to report that it is now pleasantly populated by a healthier percentage of women than ever before.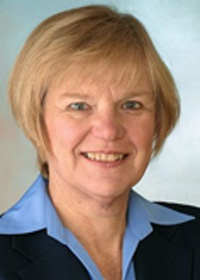 With even greater satisfaction, today I can announce that yet another expert has joined the Paper, Film & Foil Converter contributing staff. Ingrid Brase, formerly with Henkel Corp., joins PFFC's expert ranks on the heels of Jackie Marolda only last month. Ingrid's new column, "Sticking With It," will focus on adhesives. No doubt you recognize Ingrid with her very active presence in our industry. As well, she has a resumé that anyone—male or female—would lust for.
Ingrid began her career over 20 years ago as a research scientist and progressed through market-focused roles before identifying her passion for pressure-sensitive adhesives. As the public voice of the p-s adhesives team, Ingrid presented at major conferences and authored papers on topics related to adhesives use and application.
Ingrid earned her MBA from Rider Univ. and holds a Bachelor of Science degree in Chemistry from SUNY/Oneonta. She has served on the Board of Directors of the Assn. of Intl. Metallizers, Coaters & Laminators (AIMCAL) and the Tag and Label Mfrs. Inst. (TLMI). She has chaired task forces and technical teams for both trade associations. Her strong leadership skills have been recognized as a recipient of the AIMCAL President's Award and the United Way Tribute to Women in Industry Leadership award. Within Henkel she provided mentoring and career guidance to fellow team members as co-chair of the Professional Development Committee of the Bridgewater Networking Organization for Women.
PFFC website visitors and E-Clips subscribers can benefit from Ingrid's extensive knowledge in PSAs with her role as a technical consultant and marketing strategist with an ability to translate technical needs into business solutions. Her understanding of PSAs will be evident in her new "Sticking With It" column along with her strengths in strategic marketing, project management, new product development, and key account management.
Please welcome Ingrid by emailing her at This email address is being protected from spambots. You need JavaScript enabled to view it., calling her at 609-558-9760, by visiting her website at www.ingridbrase.com or reaching her via LinkedIn at www.linkedin.com/in/ingridbrase1.
My friends call me Yo