Published: February 08, 2012, By Yolanda Simonsis
Paper, Film & Foil Converter's website visitors and E-Clips e-newsletter subscribers have a new resource to whom they can address their coating and printing concerns. Dr. Dene Taylor has agreed to offer his consulting expertise on PFFC's website each month with insight and advise that impact the paper, film, coating and printing industries.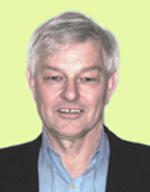 Dene founded his own consulting company, Specialty Papers & Films, Inc. (SPF-Inc.), in 2000 for clients seeking consultation for technical management as well as for new product design, development, commercialization, and distribution. He has the added capacity for locating and managing outsourced manufacturing and is highly regarded for his extensive experience with intellectual property analysis and protection, suiting him for expert witness situations.
Dene has held many esteemed positions over the years that include chief scientist, chief technical officer, VP of product development, and VP of operations as well as being an inventor with at least six US patents issued to SPF-Inc's clients, and a further 17 to his prior employers. His company and customer affiliations read like virtual list of Who's Who, including 3M Commercial Graphics, Xerox, Hewlett-Packard, Boeing, DuPont, Dunmore Corp., Mead, James River Graphics, Rexam Graphics, and Union Camp Corp.
Dene was a post-doctoral fellow with Albany Medical College and New York State Dept. of Health, and he is a graduate of Auckland Univ. (MSc Hons.) and Waikato Univ. (Ph.D. Colloid Chem).
PFFC is eager to feature Dr. Taylor's monthly articles, starting next week, so prepare to learn and be sure to save his e-mail address (This email address is being protected from spambots. You need JavaScript enabled to view it.) to submit questions he can consider for future examination here on PFFC-online.com.