Published: February 20, 2014, By Tom Bezigian
I taught nearly 70 students over a 2-week period in Thailand, Malaysia and Indonesia, representing dozens of companies. I found them all very capable and intelligent, and it was an eye-opener to me in regards to the competition the USA is facing today. The attendees were quite diverse, and represented companies making flexible packaging, industrial coating of paper products, slit-ribbon coating for bag stock, extrusion coating equipment makers, major resin suppliers, and more.
In two days, I covered the basics of equipment, materials and processing. I can also say the questions asked and the problems seen there are identical to those seen here. The major difference I saw is that the converters were much more willing to share their experiences than here in the USA.
There is an ancient Greek saying that goes something like this...
"The teacher, along with the taught, become the teaching".
During my time there, not only did I learn that there was a thirst for knowledge, but I also learned that a basic 1 meter wide extrusion coating line can be completely made in India and sold for U$100,000.00. It doesn't come with a lot of bells and whistles, but it is a complete machine nonetheless, and would be perfect as a pilot line. I also learned that Thai food is infinitely hotter their than here, and that you can have a portrait sketched or painted from a picture, matted, framed with glass in a few hours for $30-40. :)
After the training in Jakarta, Indonesia, my host brought me to PlastIndonesia at a Fairground not too fair form the hotel. If you've never been to Jakarta, it is like Manhattan, Chicago, Boston, Atlanta and Providence combined. At the show, there were basic equipment makers as well as packaging machine manufacturers. Their level of machine making technology seems to be equivalent to ours here, and they are not hesitant to show it off. I was allowed to photograph anything I wanted without reprimand. This is in stark contrast to the NPE Show here in the USA and the K-Show in Germany where photography is strictly forbidden, except for the press. I've attached some photos for you to see.
Extruder gearbox with cover removed Thrust bearing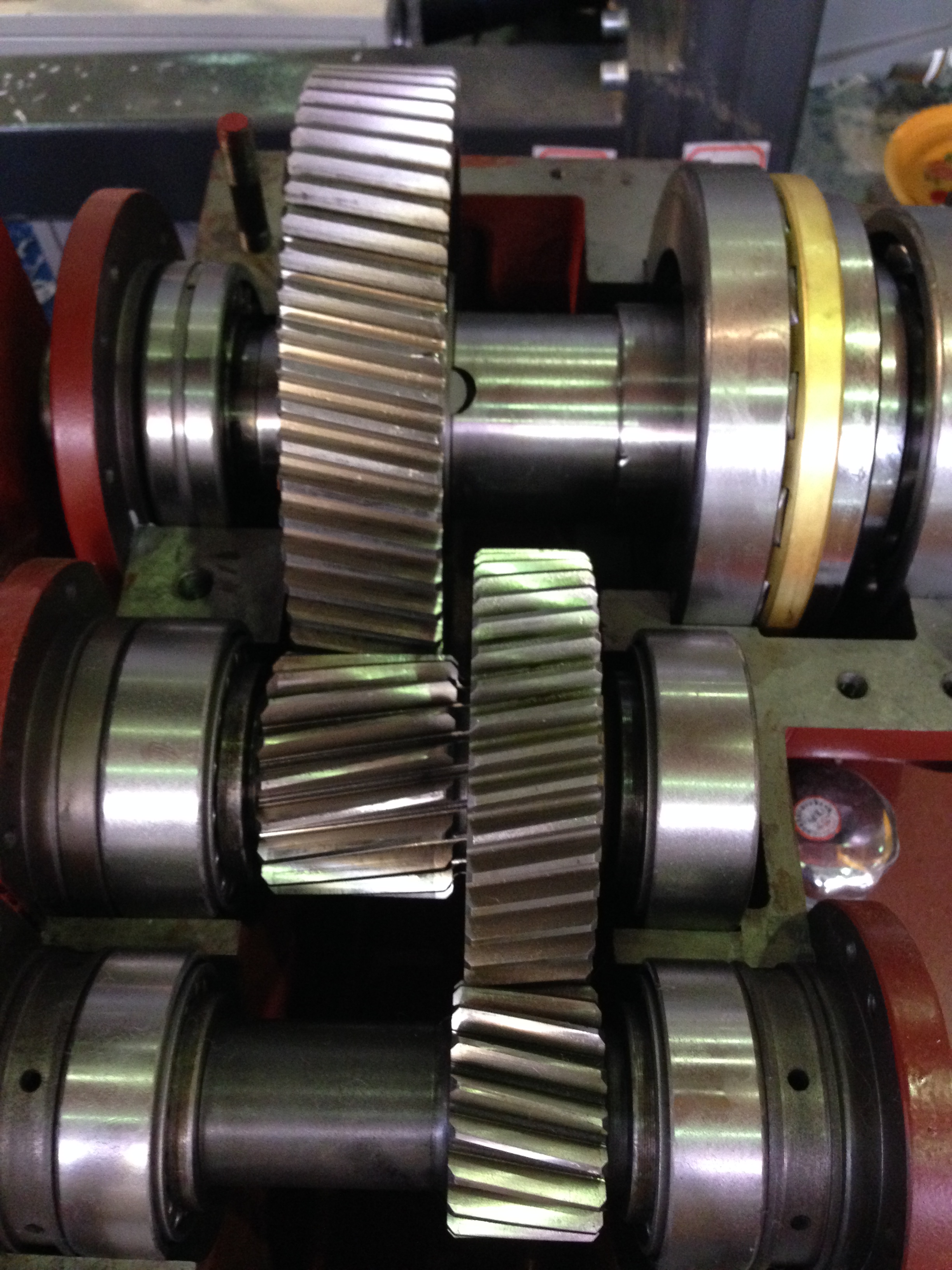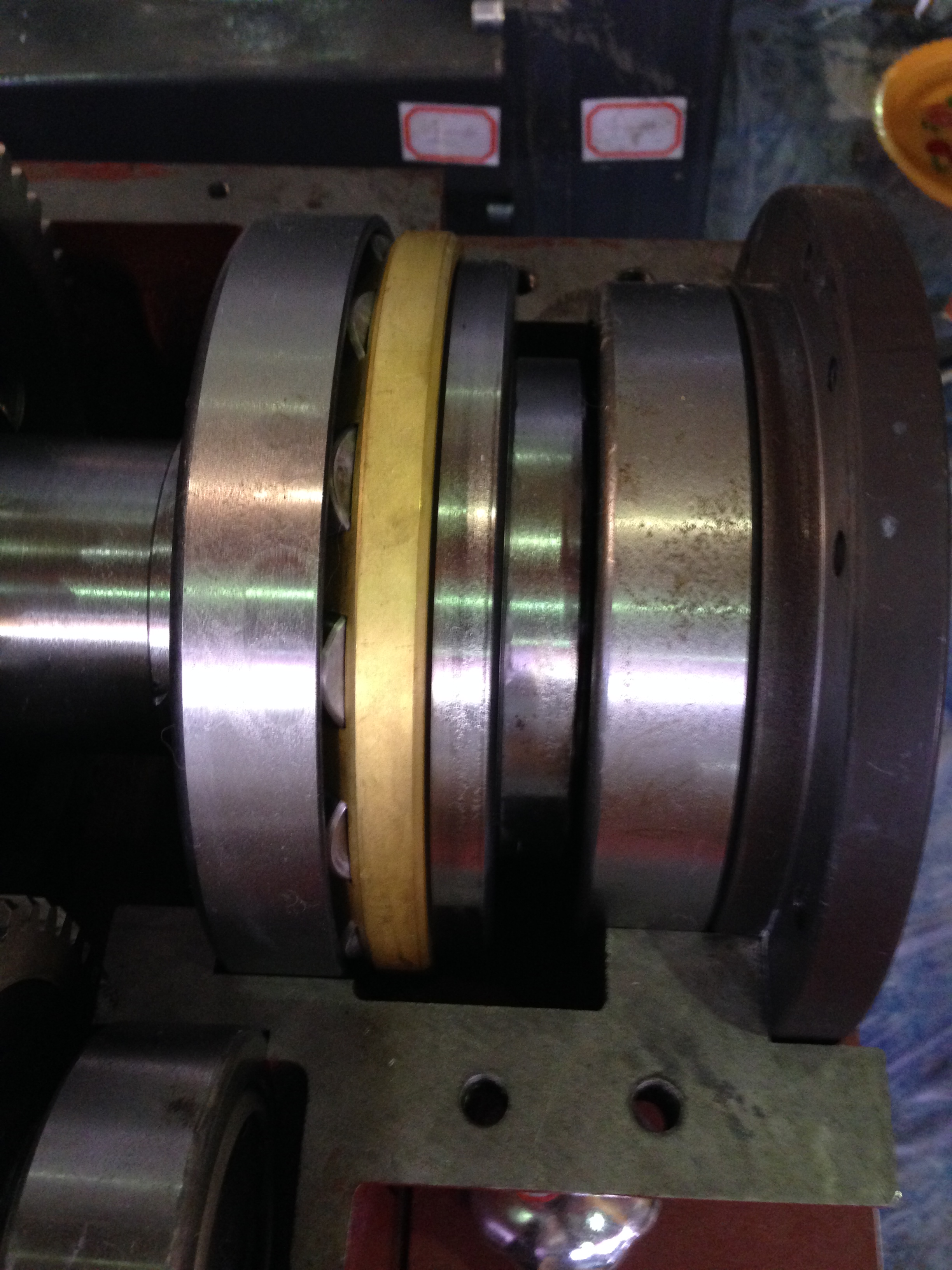 Gearboxes are essential for every extruder to transfer the speed and power from the motor to the screw. The thrust bearing is necessary to absorb the backwards force due to extruder head pressure so that the gears within the gearbox will not be destroyed. The rest of the images are self-explanatory.
Three-Roll stack and a sheet extrusion die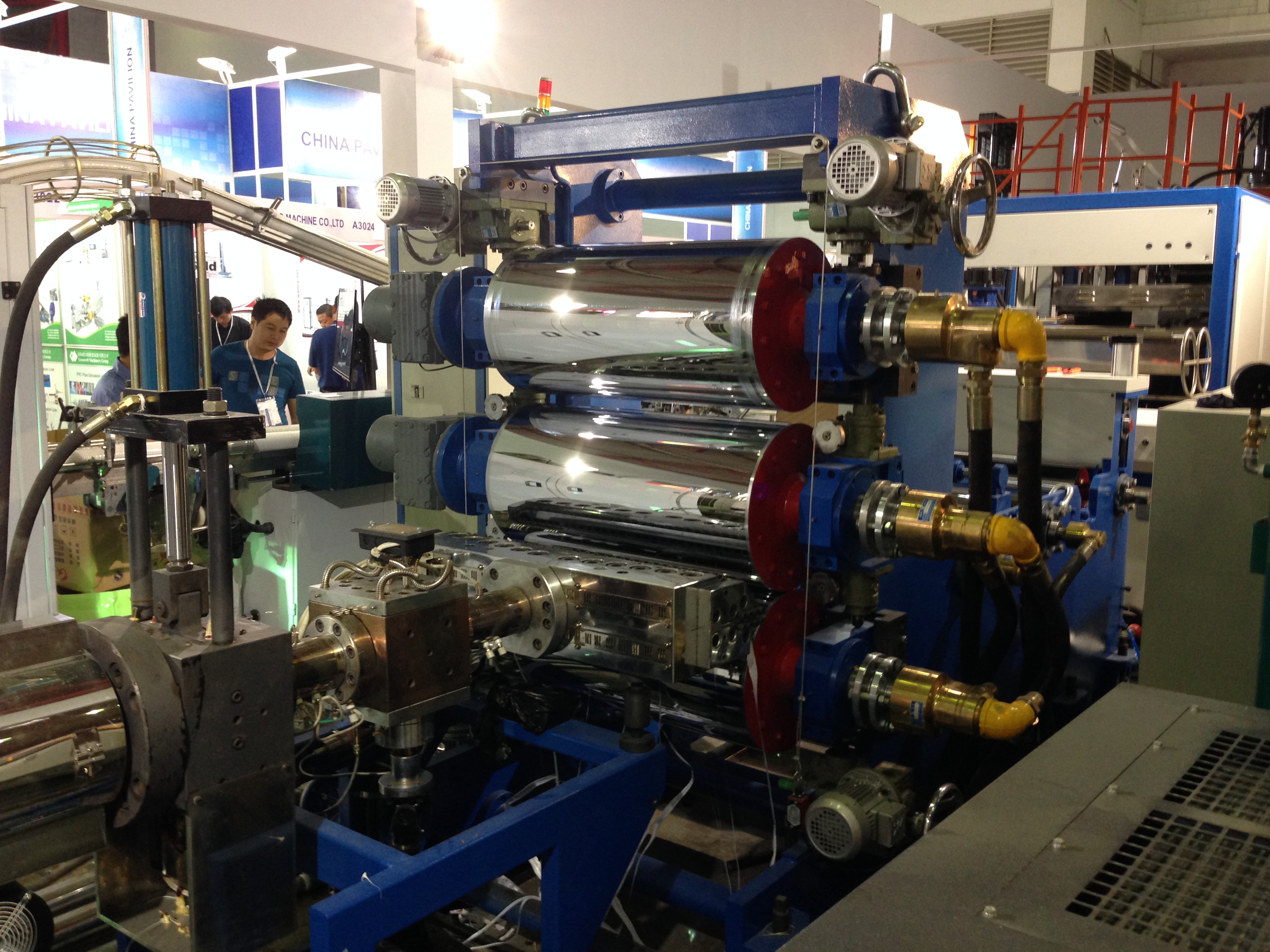 Various extruder screws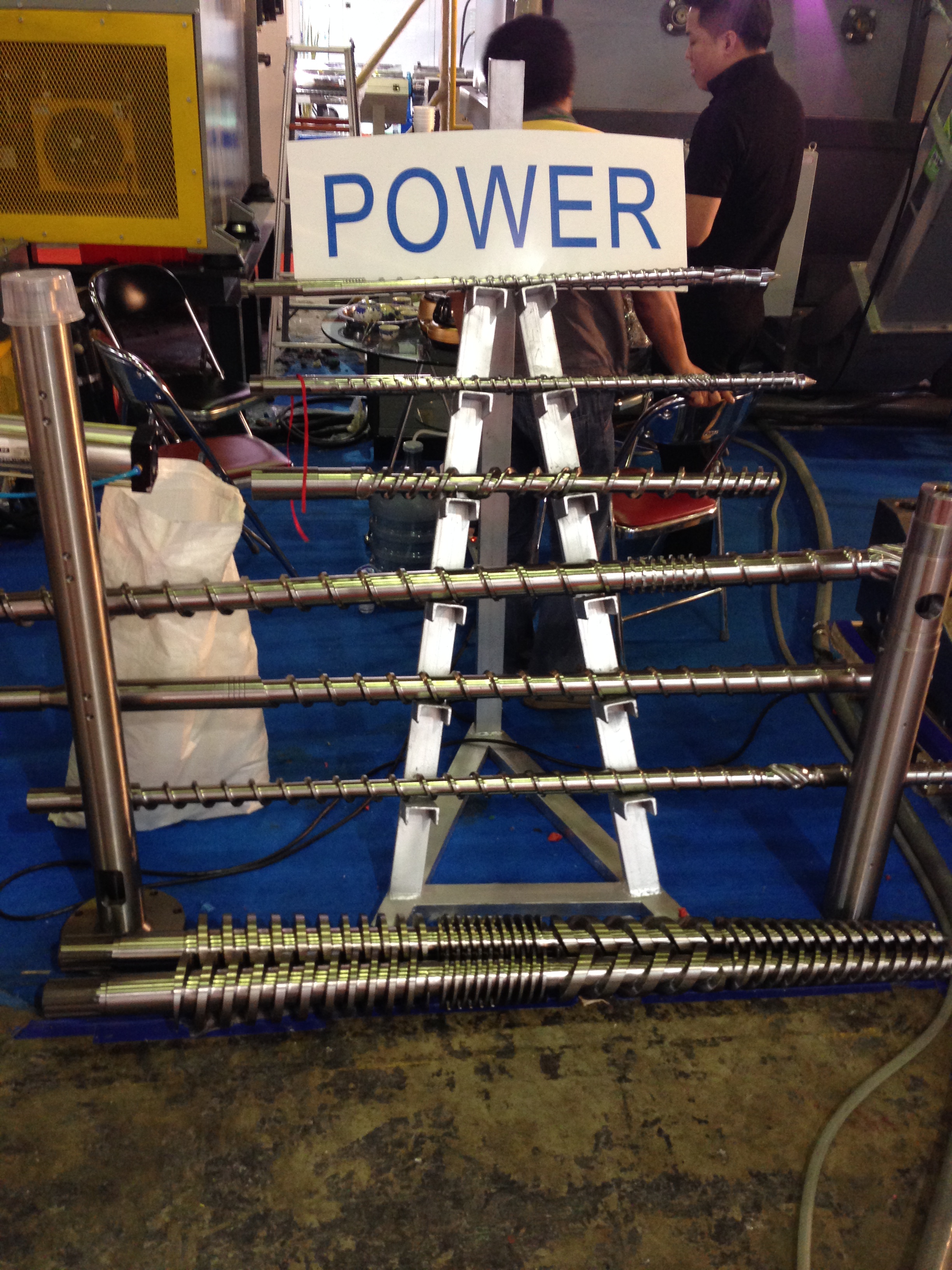 PVC Twin screws and components