Published: August 31, 2023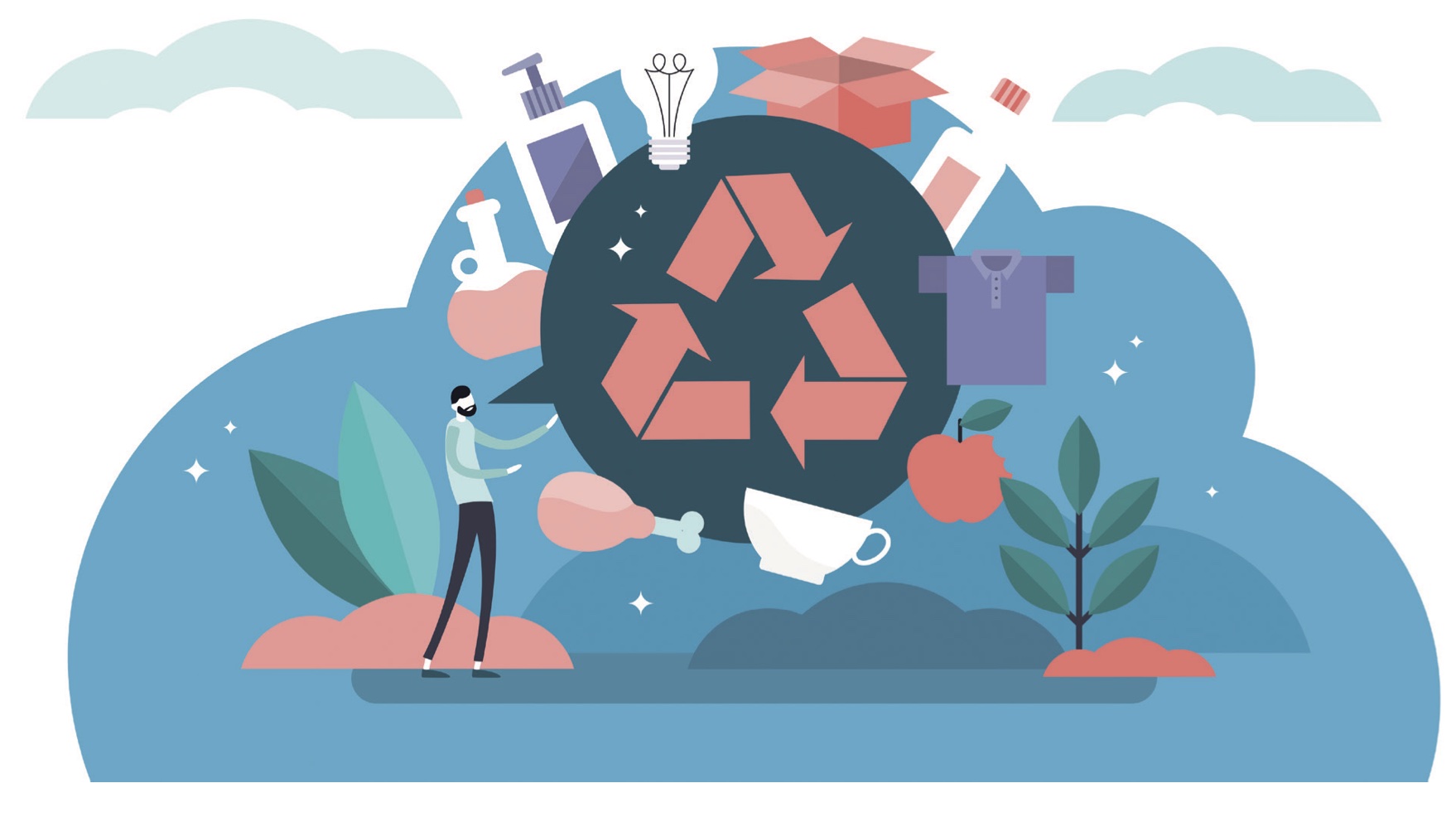 By Sarah Stieby, Fresh-Lock® Marketing Manager
Compelled by legislators and consumers alike, sustainability is a central thought for the packaging industry and beyond. With a new generation of eco-conscious consumers entering the arena, brands and packagers are facing an ever-greater sense of urgency to find and develop sustainable packaging solutions.
Generation Z is likely one of the most influential generations thus far, given their unparalleled access to technology. Through ongoing use of cell phones, computers and social media, Gen Z is hyper connected and can more easily access information on global news — including the current data surrounding climate change and pollution.
Before the pandemic, Generation Z was estimated to have a buying power of nearly $143 billion.1 Now, as more of this generation enters the workforce, that number should be increasing. With this level of financial influence, brands must take note of these consumers' needs and wants. As Gen Z consumers continue to have conversations on topics of waste, global warming and single-use plastics, brands and packagers are working to identify ways to align business practices with the expectations of these sustainability-minded audiences.
Reclosable Flexible Packaging
With this continued environmental focus, packaging partners are developing solutions targeted at supporting circularity. Reclosable flexible packaging has consistently been a solution helping brands enhance their sustainability initiatives, especially as it relates to waste.
The Boston Consulting Group2 currently estimates that annual food loss and waste will
hit 2.1 billion tons by 2030. After purchase, it's vital for packaging to help conserve that product until the final serving is consumed. If the product spoils before it can be fully used, it's not only a waste of the consumer's time and money, but also a waste of the time, energy, resources and labor behind the entire supply chain for that product.
To help preserve food post purchase and combat waste, the proper closure for a brand's product can help extend the shelf life after the package is initially opened and reclosed. A quality closure is ideal because it can go a long way in providing a strong barrier against moisture and oxygen when reclosed properly, helping slow microbiological growth.
Reclosable flexible packaging not only helps in cutting down on waste, but also offers additional sustainability benefits throughout the package's lifecycle. Compared to rigid packaging alternatives, reclosable flexible packaging is often lighter in weight and takes up less space. This is particularly ideal for transporting goods as it can help reduce a brand's overall carbon footprint — something of which consumers are becoming increasingly aware.
Enhance Reclosable Flexible Packaging Using Recyclable or Compostable Materials
With flexible packaging, reclosability helps ensure products can be stored for multiple servings, helping support the goal of reducing food spoilage. While this is a great feat on its own, brands can take their sustainability initiatives one step further by opting for reclosable packaging composed of fully recyclable or compostable materials.
Recyclable packaging is an ever-popular choice because it aims to reduce the amount of waste in landfills by reusing materials. Many countries have also introduced legislation to reduce the use of single-use plastics and promote the use of recyclable options.
Compostability, on the other hand, is still growing. Primarily made from plants such as sugar cane, stover, vegetable oil, straw, dent corn and hemp, these organic materials can break down under certain conditions and leave behind nutrients that can be returned to the soil. While compostable products are still new, the long-term benefits they can have really put the opportunity into perspective.
As the technology behind recyclable and compostable packaging formats advances, CPG brands can match quality closures with recyclable and compostable films. With a fully recyclable or compostable pouch, brands can still provide the same convenience features of conventional reclosable flexible packaging, but with the added benefit that environmentally conscious consumers will appreciate.
Choosing the Right Sustainable Path
While there are many options available for brands looking to adopt a sustainable approach to packaging, it's crucial that brands invest in the solution that best suits their product and consumer audiences.
While recyclability continues to be embraced by many brands, for a flexible package to be 100 percent recyclable, every component of the pouch must meet individual requirements. If a component of the pouch isn't compatible, consumers may need to remove labels or other parts of the package before recycling it.
To do so accurately, consumers also need to be able to easily identify which part of the package can be recycled and which cannot. If that information is not readily available, consumers may be less likely to follow through with recycling, or they may end up wishful recycling and contaminate the entire recycling stream by not realizing they need to separate the materials. Similarly, recycling may not be practical for certain applications because it would require consumers to clean the material of any oils or residues. For food and organic products that are soil safe, compostability might be the better choice.
Brands looking to improve their sustainability efforts by providing either recyclable or compostable packaging first need to identify which opportunity is right for their product and consumer audience. To manufacture a reclosable flexible pouch, many materials and components need to be considered. By collaborating with the right partners, brands can get further insight into their options and determine the best course of action.
Cater to Consumer Demand
The call for sustainable solutions is growing, so it's up to CPG brands to determine how they want to get ahead. For brands looking to achieve increased consumer loyalty and improved brand perception, investing in sustainable packaging solutions can only help. Today's consumers are becoming increasingly conscious of the environment and are more likely to choose products that are packaged in an environmentally responsible way. Investing in sustainable packaging can be a key differentiator, helping to set brands apart from competitors who aren't placing as much importance on such initiatives.
About the Author
Sarah Stieby is the Fresh-Lock® marketing manager. The Fresh-Lock® brand is a market leader in press-to-close zipper and track and slider reclosable solutions for flexible packaging. Fresh-Lock® products are designed and produced by Presto Products, a business of Reynolds Consumer Products.