Published: April 10, 2023
By Michele Laird-Williams, Director, Regional Field Marketing, Miraclon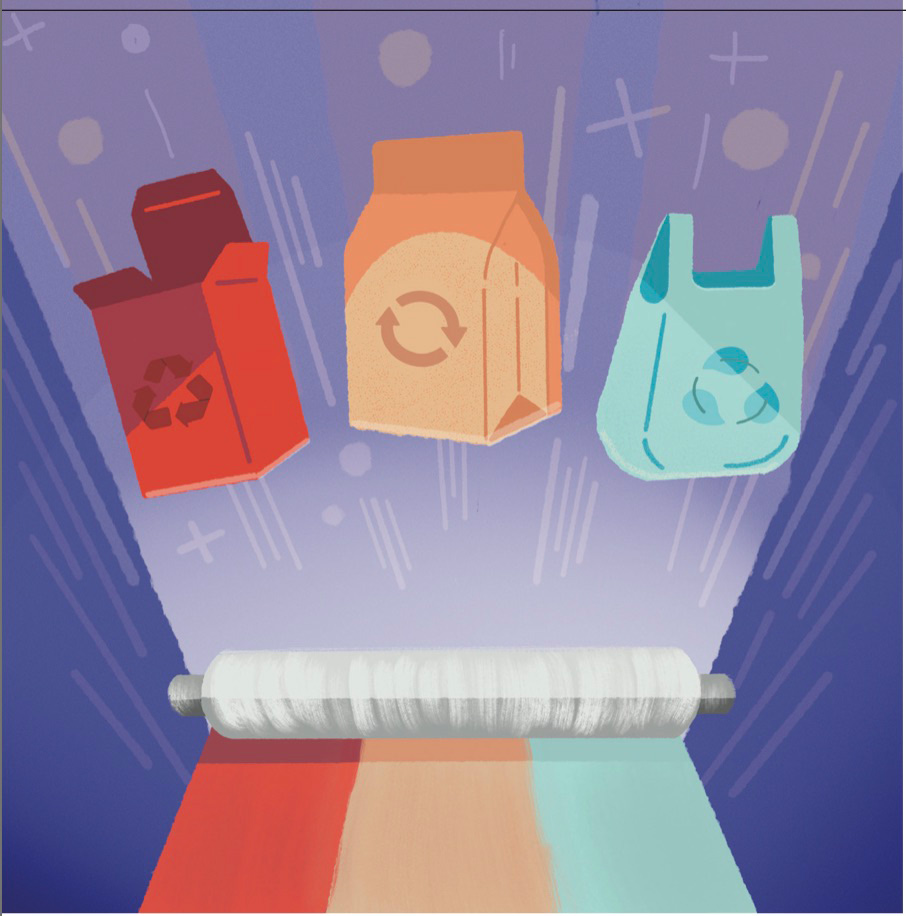 It's a challenging business climate right now, and the world of packaging is no exception. Stretched supply chains, rising material costs, increased regulation and sustainability concerns — there's no shortage of headwinds facing the industry, and like all other sectors, flexo trade shops and converters are having to adapt to a fast-changing, increasingly unpredictable world.
According to the latest assessment from print industry specialists Smithers, despite the challenges, the future of flexo still looks bright. In their Future of Flexographic Printing to 2027 report, flexo is forecast to grow at 2.1 percent over the next five years, with the market totaling $205 billion by 20271.
In 2022 alone, global output will reach 449.7 billion square meters2. Sales of flexo presses will increase by 1.4 percent per year to 20273, with further growth from rising demand for flexo inks, consumables, plates and sleeves4.
But if there's one area where flexo looks set to flourish even through the toughest of times, it's in packaging innovation — an ever-growing focus for brands where flexographic printing can press its advantages.
Packaging Prioritized
Globally, flexible packaging is the fastest growing of the nine major applications tracked in Smithers' analysis — and for Laurel Brunner, Managing Director of Digital Dots and a Global Flexo Innovation Awards (GFIA) 2021/2022 judge, that comes as no surprise.
"In today's retail environment, packaging has become so important because the package is the primary interface between a brand and their customer," explained Brunner. "It's the only part of print that cannot be replicated online: You have to have something to hold your product and deliver your goods. But nowadays, brands face complex choices. They need to think about sustainability and environmental impact, for example, as well as the need for financial viability and cost control."
In Brunner's opinion, that's why packaging is witnessing an exciting new wave of innovation.
Flexo's Shifting Substrates
"There's tremendous innovation happening around substrates, especially more sustainable substrates, which are crucial in developed markets," Brunner said. "But you also have to consider factors like supply chains, material sourcing, efficiency, food safety, standards, regulation. Finding a substrate that can deliver in all these areas is really complex, and it's fascinating to see how science and research are driving things forward."
For some flexographic printers and brands, the search for new substrates has manifested as part of the transition away from plastics towards paper. For others, it's meant moving away from multi-layered, laminated substrates (which usually aren't recyclable) towards single, PE-based ones (which often are).
Biodegradable pouches, compostable bags, ever-thinner plastics, lighter substrates: The innovations have come thick and fast — and for Rodney Pennings, Director of Sales at PCMC, a global converting equipment producer founded in the U.S., that's where flexo presses have the edge. Their capacity to handle unusual substrates, at high speeds, over variable volumes and with complex ink coverage, has allowed his customers to achieve results that continue to surprise even multi-decade print veterans like him.
"There are things we're doing now that two years ago I would have never thought were possible," Pennings noted. "More than that, actually — we're doing things I wouldn't even have known to ask for! Whether it's working with thinner substrates, or PE structures or even paper pouches, we're creating packaging solutions today that just wouldn't have been achievable even a year or two ago."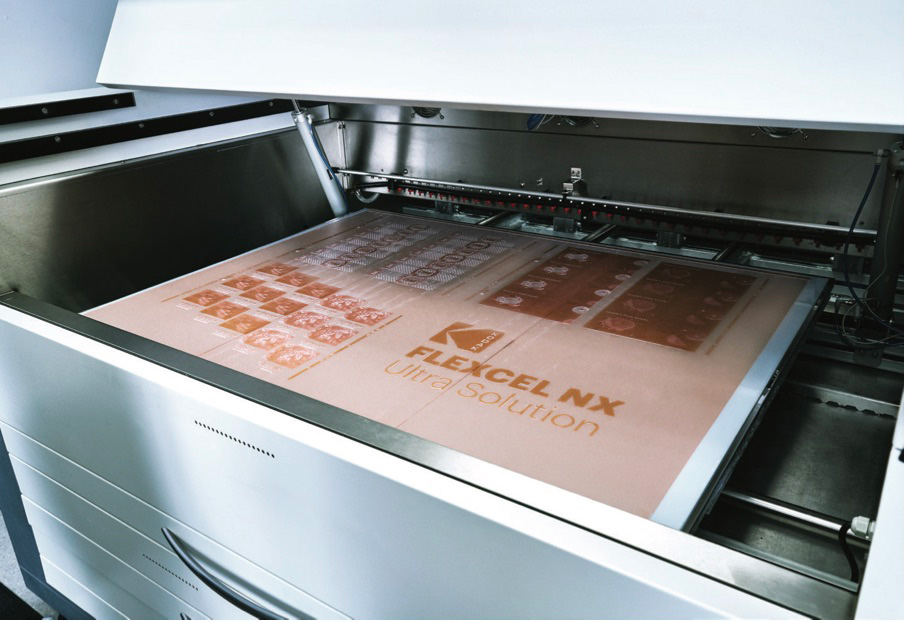 Meeting Change with New Flexo Technology
But as always, progress inevitably brings challenges. Working with many of these new substrates, Pennings explained, has required printers to come up with new ways of working — whether that means using more AI and automation to enable a printing press to automatically adjust for consistent output, or experimenting with different inks, plates and drying processes to better regulate color and coverage.
While the adaptation hasn't always been easy, flexo presses have played an important role in making the transition viable. Pennings points to the better opacity, lower ink usage and lower drying times as financial gains from flexographic printing, without losing out on quality.
"The innovations that Miraclon has made with their KODAK FLEXCEL NX Plates, FLEXCEL NX Systems and Software are just incredible. We're now able to dry at lower temperatures; we can achieve better opacity results with lower ink usage; and most importantly, we can still get that all-important 'pop' with our imagery — the vibrant graphics and even surface coverage that means a strawberry still looks like a straw- berry you'd actually want to eat."
Delivering Results
Flexographic printing's ability to deliver high-quality results on unusual substrates is something that's crucial for Anand Patel, director at Pentaflex, an Indian flexible packaging specialist.
For his customers, recyclability is the major concern: A raft of new industry regulations are forcing brands to transition away from traditional plastics towards thin polyethylenes (PE) that are more easily recycled. In this kind of application, gravure and offset machines can struggle.
"For me, flexo really comes into its own when you're working with PE," Patel explained. "Here in India, when this big shift started to happen, we were in the right place at the right time with the right machines."
Pentaflex moved into flexo printing technology with the FLEXCEL NX System and CI flexo presses from German press manufacturer Bobst several years ago.
"This opened up a lot of avenues for working with these new recyclable substrates," Patel said. "When clients came to us demanding flexo-printed polyethylene film with a quality that matched gravure, we were absolutely able to help them with that."
So whether it's using recyclable plastics, paper-based products, reduced inks or less resource-intensive materials, flexo is allowing printers to make big strides towards a more sustainable future. Laurel Brunner is excited about what's to come.
"Print has always been an industry that has faced challenges, and managed to change and adapt in order to meet them. But science is where the innovation really happens," she noted.
"Think about a package that looks phenomenal on white paper, but then you want to use cardboard. How do you manage that so the content looks the same on both substrates? That comes down to science. And in my opinion, the most interesting science of all right now is happening in the world of substrates. I really can't wait to see what comes next.
About the Author
As Director, Regional Field Marketing at Miraclon, Michele Laird-Williams is responsible for leading the global field marketing team, demand generation campaigns and field marketing strategies. With more than 30 years' experience in the print industry, Michele's career spans roles in Sales and Marketing management and leadership in the U.S. and Canada. She holds a BA in Economics from State University of New York, Potsdam and Master's in Business Administration, Marketing & Finance from University of California, Irvine.
1 https://www.smithers.com/en-gb/services/market-reports/printing/the-future-of-flexographic-printing-to-2027 and
https://azb4fprd-cdn-endpoint.azureedge.net/mediacontainer/medialibraries/smithersb4f/market-reports/downloads/the-future-of-flexographic-printing-to-2027_weboffer.pdf?ext=.pdf
2 https://www.flexography.org/industry-news/data-from-smithers-latest-five-year-industry-outlook/
3 https://www.smithers.com/resources/2022/march/advances-in-technology-influence-growth-in-flexo
4 https://www.smithers.com/services/market-reports/printing/the-future-of-flexographic-printing-to-2025 and
https://www.thepackagingportal.com/industry-news/global-demand-for- flexo-printing-will-reach-172-2-bn-in-2022/