Published: June 01, 2022
By Jay Luis, Global Marketing Communication Manager at NDC Technologies
If you've been following NDC Technologies in the press or social media, you know that we've been at delivering innovation for a long time. Over a half a century!
What makes us unique is that we offer the broadest range of measurement technologies in the industry – including laser, X-ray, infrared, optical, beta/gamma ray, ultrasonic and terahertz, to name a few. Our gauging systems are in service in more than 100,000 customer applications around the globe. From moisture to thickness … to coat weight and density … to diameter and length and speed measurements, were involved in a diverse array of applications, solving the most unique measurement challenges. Our investment in application-specific solutions has enabled manufacturers to improve the quality of their products, increase productivity, boost process efficiencies and realize significant production savings.
Well, our legacy of delivering solutions to industry continues with the release of some new products this year. Let me give you a brief product introduction.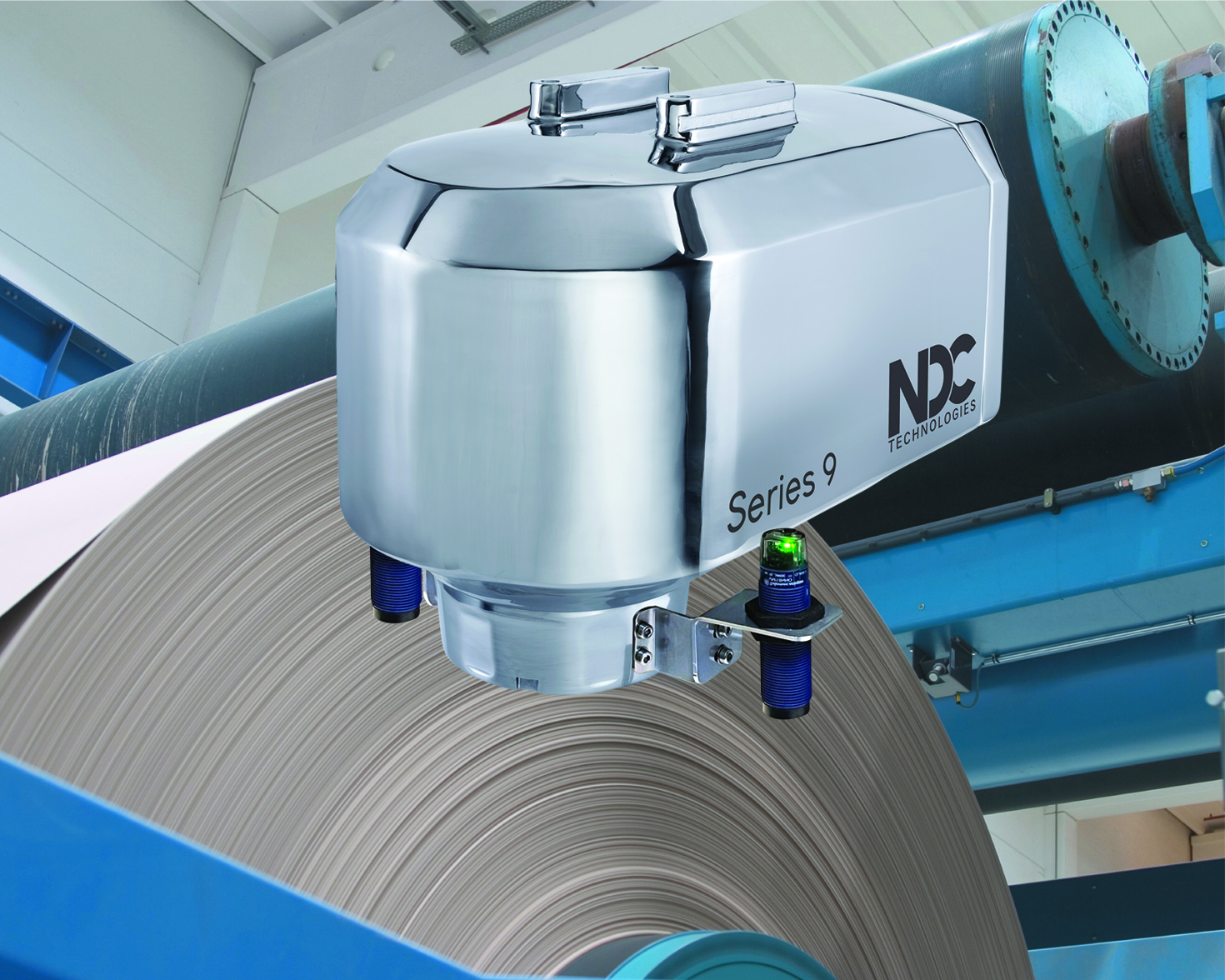 New Series 9 Converting Gauge
We released the new Series 9 on-line gauge for food, bulk industrial material and tobacco processing applications in 2020. And this innovation solution is seeing great interest from numerous manufacturers in these industries. This platform was so successful we took this gauging system one step further and developed a powerful measurement solution specifically for the converting industry — the Series 9 Converting gauge.
Here's what our product manager for our film extrusion and converting business, Mark Rainville, said about the new product: "The Series 9 Converting gauge is the sum of what we've learned over the past years to meet the manufacturing challenges faced by the converting industry. We're excited to deliver the best-in-class, best-in-value measurement system on the market today. This product is equipped with a unique set of capabilities for unparalleled measurement performance across a wide range of converting applications."
The new Series 9 Converting gauge offers so many exceptional features and benefits such as "greater process vision." When integrated with NDC's high-performance single-beam scanners, such as the new SlimTrak II (which I'll talk about a bit later), and the Pro.Net TDi web gauging controller, it provides process vision far beyond that of conventional in-process measurement systems. Users can effectively perform ultra-accurate measurements of moisture, coat weight, degree of cure and film/layer thickness across a wide range of converting applications such as extrusion, coating and lamination.
And there's "long-term stability." The Series 9 Converting gauge delivers ultra-reliable operation with no need for recalibration, systematic monitoring or correction for drift. Let's not forget "advanced diagnostics." This gauge is also equipped with a powerful feature set for preventative maintenance to ensure maximum uptime. Last but not least, "low cost of ownership." The Series 9 Converting gauge is easy operate and maintain, enabling manufacturers to realize immediate and long-term value over the lifetime of operation.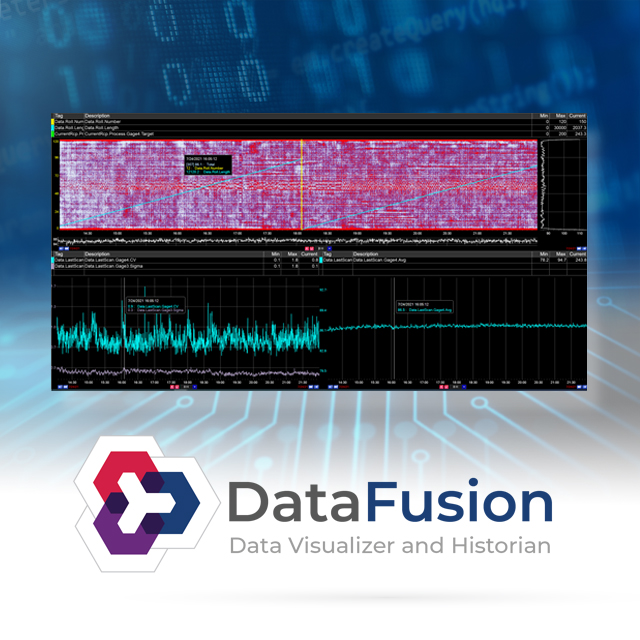 New DataFusion Data Visualizer and Historian
DataFusion is our latest software innovation for real-time visualization of quality measurements. This powerful software platform lets you harness measurement data from film extrusion, coating and lamination lines and transform it into actionable intelligence. DataFusion collects quality measurements of thickness, weight, moisture and coat weight from these lines and pipes it to an SQL database. Measurements can be either fixed point or scanning.
DataFusion creates a visual representation of this data so you can quickly view product quality in real-time and historically. This next-level insight enables manufacturers to accelerate the data-to-decision process, improve product quality and realize production efficiencies. DataFusion is easy to use and offers complete flexibility due to its modular nature, and provides an intuitive interface and multiple easily scalable visualizations.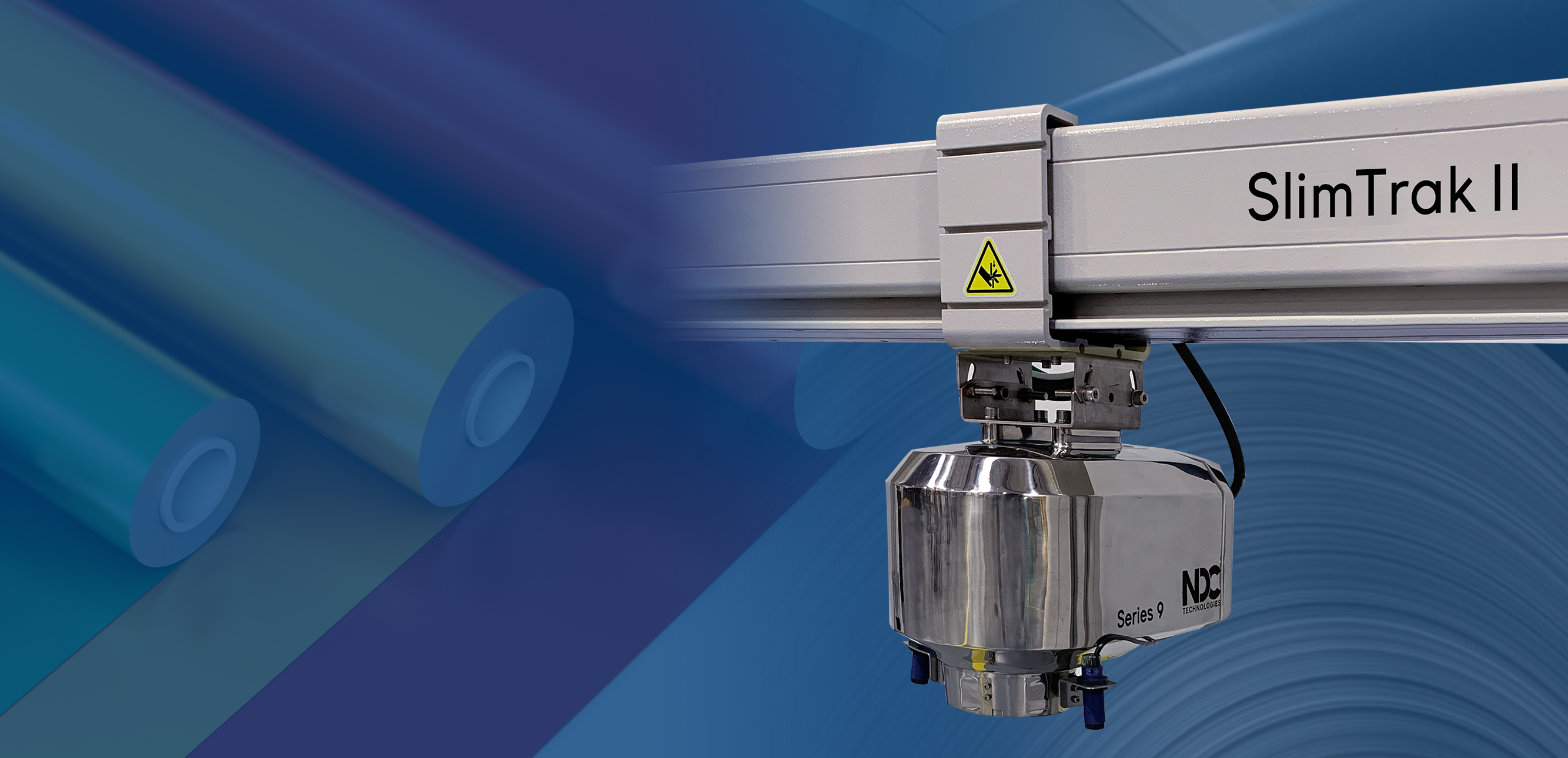 Latest SlimTrak II Narrow Web Scanner
We released the new SlimTrak II scanner last year, but I wanted to take a moment to describe it again. As I mentioned above, it can be integrated with the new Series 9 Converting gauge.
SlimTrak II is the next-generation, single-beam scanner that is uniquely designed to fit into the tightest machine spaces. This is a huge advantage not found with other scanning systems on the marketplace today. The extremely compact footprint requires minimal installation space, allowing you to capture critical measurements. The SlimTrak II scanner also offers applications versatility and can be used on production lines across a wide range of processes including lacquer coating on foil, adhesive tapes, label stock, hotmelt coaters, dry lamination, re-moisturizing, water-based coatings, extrusion coating and laminating, and sheet extrusion, to name a few.
Some Closing Thoughts on Innovation
Research and development form a vital part of our business. We continually work to advance our product line, creating new solutions to face the challenges of the ever-changing marketplace, as well as improving existing products to enhance ease of use, measurement precision and next-generation connectivity. If you're facing a unique measurement challenge with your application, we can help you.
For more information on our measurement and control solutions for film extrusion and converting applications, visit www.ndc.com.