Published: February 07, 2023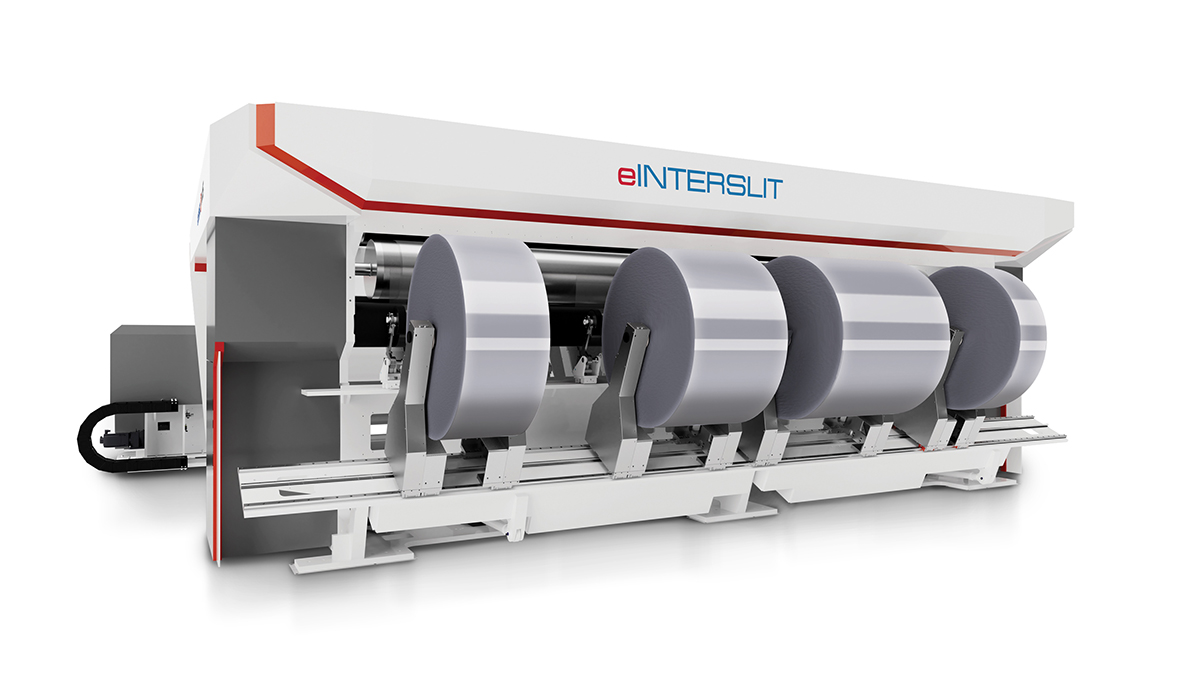 IMS TECHNOLOGIES designs and manufacturers slitter-rewinders for converting a wide range of materials. Through its world-renowned brands GOEBEL IMS, LAEM IMS and ROTOMAC, the Group provides the global market solutions for slitting and rewinding plastic film, paper, aluminium, nonwovens, flexible packaging and many other applications.
Thanks to the combined strength of the group's brand and 170 years history, IMS TECHNOLOGIES counts over 14,000 installations throughout the entire world. Its industrial capacity is spread over at total area of 21,000 square meters between the Italian plants of Calcinate, Seriate – in the province of Bergamo – and Casale Monferrato (Alessandria), and the growth will continue: new facilities are in progress to support the remarkable growth of the last years.
IMS TECHNOLOGIES operates globally through 350 direct employees with a widespread network of international branches and agents. The US branch – IMS TECHNOLOGIES INC – was opened in New Jersey in 2019 and gives the North American market top-notch sales and technical commercial support.
The facilities integrate all processes of design, engineering, automation, component CNC machining, painting, assembly, testing installation and after-sales services.
2022: a year full of news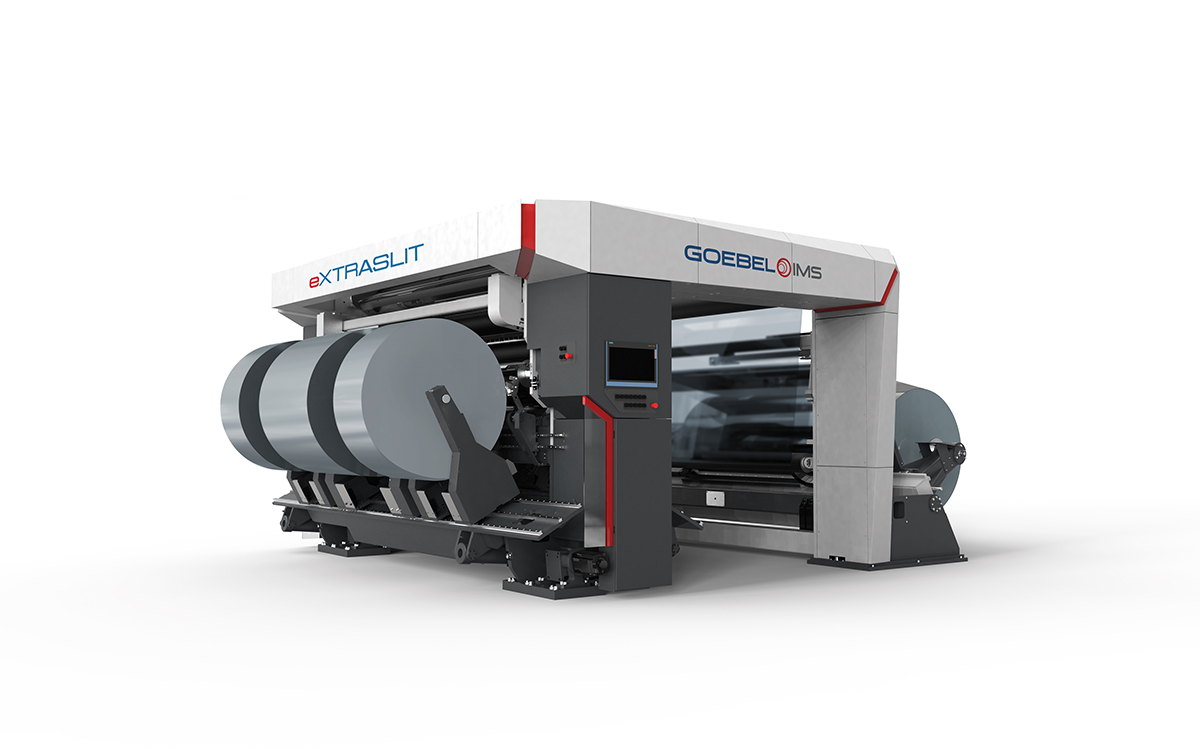 Thanks to the extensive know-how and strength of the GOEBEL IMS & LAEM IMS brands, in 2022 the Group developed the eSERIES, a new comprehensive portfolio of slitting and winding solutions working fully electric, combining high performance and top quality with groundbreaking technology and a brand new innovative design. The first model which was launched was eXTRASLIT, a compact slitter rewinder processing all film substrates and flexible packaging materials. This machine is extremely flexible and guarantees highest productivity and rewind quality. eXTRASLIT is configurable to customers' requirement thanks to the modular concept with its wide range of technical features. The eSERIES includes also two other types of machines: eMONOSLIT GIANT, the widest slitter rewinder for all film substrates - featuring a working width of 12,000 mm - and eINTERSLIT, the exceptionally efficient slitter rewinder for converting a wide range of applications.
The benefits of eSERIES at a glance are:
Energy saving up to 25%
No more hydraulic system
No oil leakage
Reduced noise emissions
Easier maintenance
Smaller footprint
New design
MAIA Industrial IoT platform
The eSERIES wasn't the only innovation of 2022. GOEBEL IMS, at the forefront of the mechanical engineering and construction for over 170 years, developed a portfolio of in-line winders and off-line slitter rewinders for the nonwoven market.
Last year IMS TECHNOLOGIES designed, built and sold its first machine for the nonwoven industry: the HYPERSLIT GIANT. This solution is a fully automatic top level offline slitter rewinder for converting a huge range of nonwovens fabric, such as spunbond, spunlace, sms, smms etc.

IMS TECHNOLOGIES SPA
Via Cav. Beretta, 25
24050 Calcinate, Bergamo – Italy
Phone: +39 035 83 55 111
Email: This email address is being protected from spambots. You need JavaScript enabled to view it.
IMS TECHNOLOGIES INC
5 Commerce Way, Unit 150,
Hamilton, NJ 08691
United States of America
Phone: + 1 (973) 287 – 7569
Email: This email address is being protected from spambots. You need JavaScript enabled to view it.