Published: November 09, 2022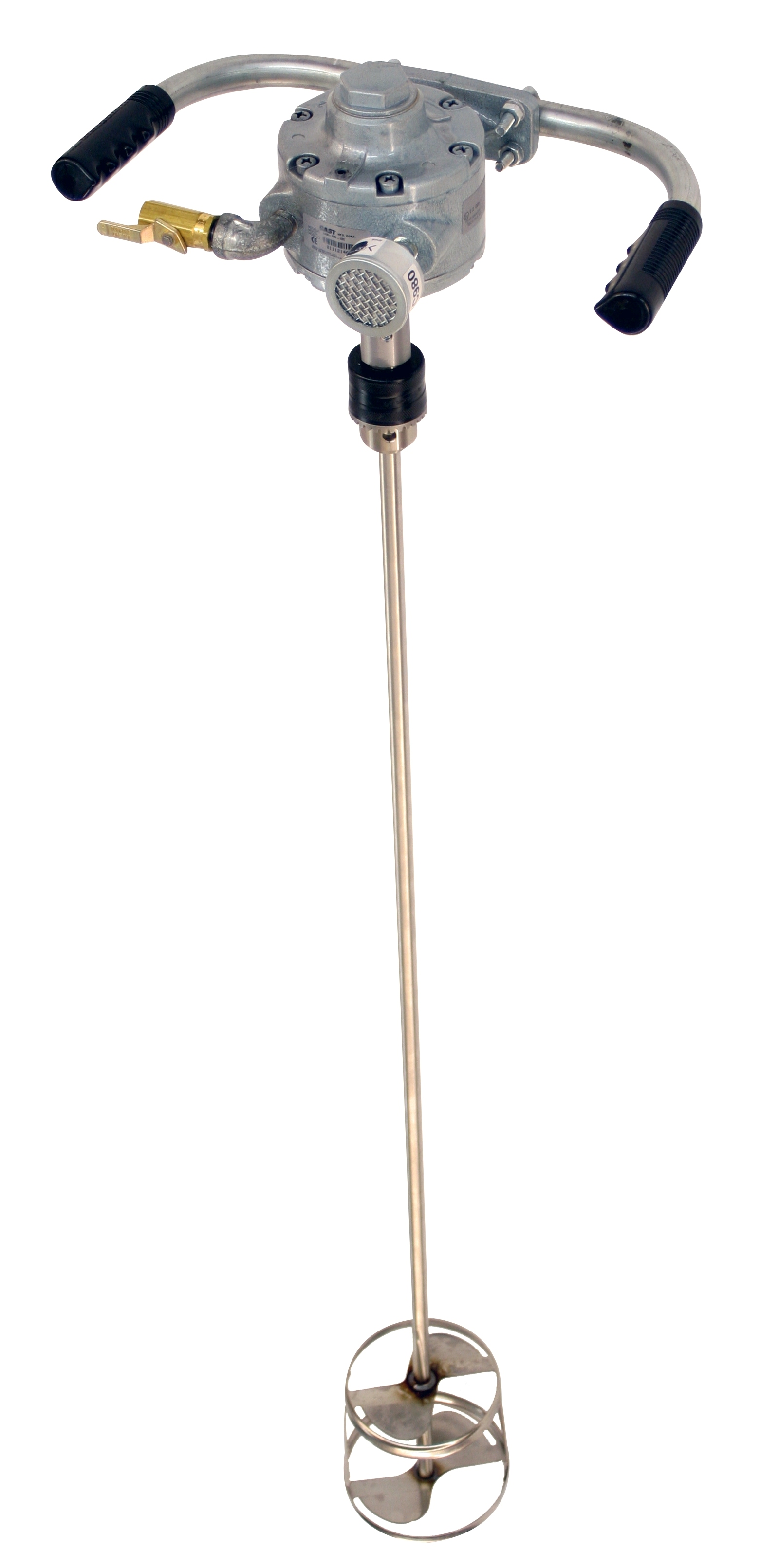 INDCO presents their complete lineup of air powered handheld mixer packages for field operation or mixing applications which require portability. Equipped with rugged and reliable ¾ or 1 ½ HP air motors, a 40" long shaft with 5" integral paddles (model SP400), the MAC-series handheld mixers are well suited for standard or heavy duty mixing applications.
Robust air motors provide maximum agitation when supplied with 100 PSI and 30 CFM for ¾ HP (70 CFM for 1 ½ HP version). Consult INDCO air motor performance guide for operation at lower air flows. An air flow valve allows speed control from 300-3000 RPM.
Air motors provide a lighter weight option than electric motors, while non-electric operation reduces the possibility of explosion in a combustible environment. With a wide variety of impeller designs available, INDCO handheld mixers ideal for mixing paint, resins, chemicals, ink, adhesives, block fillers and more.
Single-handle or dual handlebar options are available. Chuck capacity is ½", couplers may be substituted for chucks. In addition to handheld mixers, a wide assortment of drill attachments are available.
Learn more at www.INDCO.com.