Published: December 01, 2017
BOHEMIA, NY | The Flexographic Technical Association (FTA) is seeking entries for annual Excellence in Flexography Awards. The association says the entry process is easy: Simply visit the website, download and fill out your entry form and send it in with your print sample.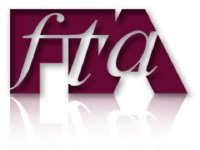 All flexographic printers/converters, print buyers, designers, suppliers, and students are invited to submit their finest printed pieces for a chance at winning a Gold, Silver, Bronze, or Best of Show award.
Every year hundreds of entries are received from around the world to be evaluated and scored by our prominent panel of judges, says FTA..
The deadline for entries is January 24, 2018. Winners will be announced May 6 at the Awards Banquet, held in conjunction with FTA's Forum 2018 in Indianapolis, IN.
This email address is being protected from spambots. You need JavaScript enabled to view it.