Published: May 25, 2021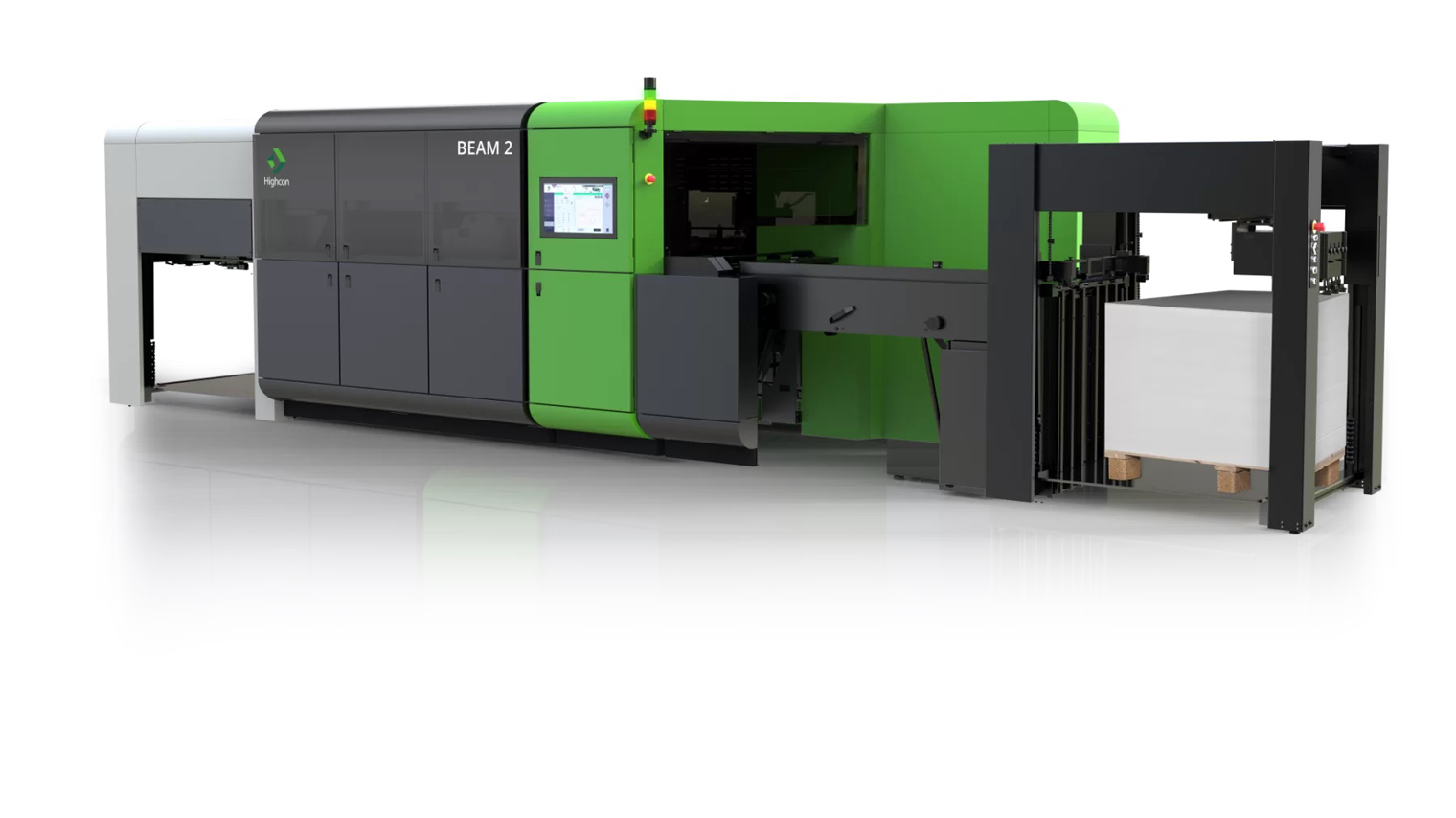 Following the successful installation of a Highcon® Euclid IIIC digital cutting and creasing machine at its Brook Park, OH site at the end of 2019, Digital Room has now increased production with a newly installed Beam 2 machine at its site in Van Nuys CA.
For over 25 years, Digital Room has been a trusted leader in online printing. As an industry innovator, it offers a vast range of print and packaging products for dozens of branded online sites. By leveraging the latest manufacturing and e-commerce technologies Digital Room can provide high value products in whatever quantity their customers need in a delivery turnaround time as short as 24 hours.
"With the constant increase in e-commerce, customers want to be able to decide the shape, size, color and quantity of the items they need – they do not want to be limited to what they are told they can have," said Chase Cairncross, COO, Digital Room. "By using digital finishing technology, we eliminate the need for physical dies, we dramatically shorten the cycle time from order to delivery and we offer our customers unlimited design creativity, all benefits that are extremely challenging or practically impossible using conventional finishing equipment."
"That is how we started using the Highcon Euclid IIIC machine for corrugated. As our business grew, we realized the potential of extending the digital finishing revolution would allow us to expand the range of products for other categories we are able to offer our customers," added Cairncross.
"Digital Room has built their business around the concept of offering customers creative products combined with ultra-fast delivery, while ensuring a high level of customer satisfaction," said Mike Ciaramella, VP sales & GM, Highcon Americas. "Today's consumers require the flexibility, customization, and variety that Highcon systems deliver. We are proud of the confidence Digital Room has in our technology and are committed to helping them grow and succeed."
For more information, visit https://www.highcon.net.