Published: September 12, 2023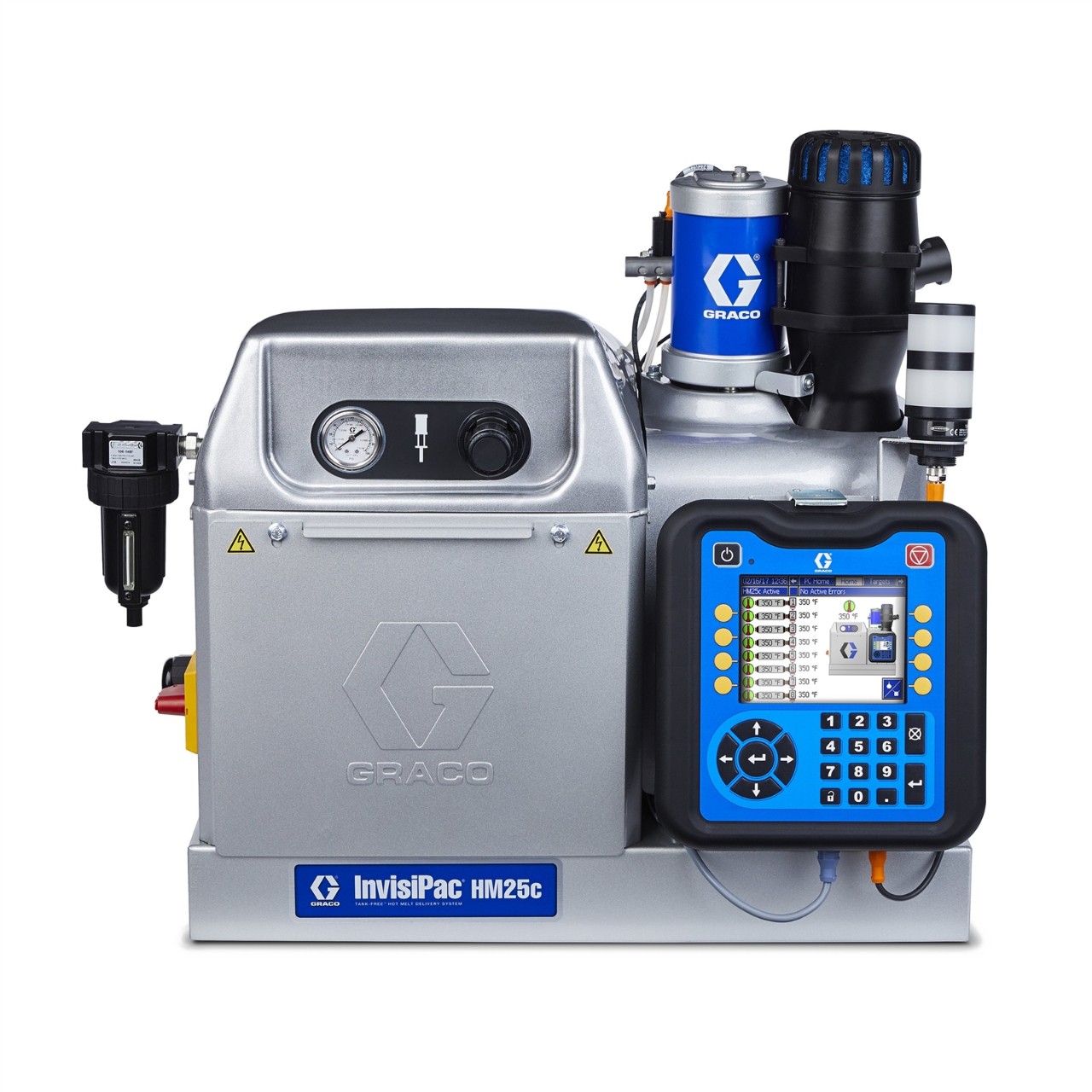 Universal Adhesive Systems Ltd has announced it is now an Authorized Graco Distributor. Graco manufactures the popular InvisiPac tank-free hot melt adhesive delivery system for the packaging industry. InvisiPac is a proven hot melt application system designed specifically for carton closing applications in the packaging market. It has been widely adopted in the USA and other countries and it is now available in the UK.
It has been proven to:
Save energy by up to 30 percent;
Reduce adhesive consumption by up to 50 percent;
Hugely reduce maintenance time and machine downtime;
Enhance operator safety by eliminating exposure to hot adhesive; and
Greatly reduce the environmental impact of the hot melt system.
InvisiPac is a melt-on-demand, tank-free adhesives system designed to improve productivity while eliminating adhesive char. The InvisiPac is ready to start work just 10 minutes after being switched on. The fast start-up time also reduces energy consumption. A built-in adhesive chip feed system eliminates the need for the operator to open a hot hopper to load more adhesive.
Kevin Taylor, Universal Adhesive Systems, explained, "We are confident that our partnership with Graco puts in an strong position within the UK packaging industry. Graco has repeatedly been shown to be more reliable and more profitable than competitors' hot melt adhesive equipment, and is now replacing adhesive equipment in some of the largest organizations in North America, including Mondelēz International, Inc. and Kellogg's."
Graco products, including InvisiPac, can now be purchased directly from Universal Adhesive Systems Ltd. Learn more online at http://www.universal-adhesives.co.uk/.