Published: September 08, 2023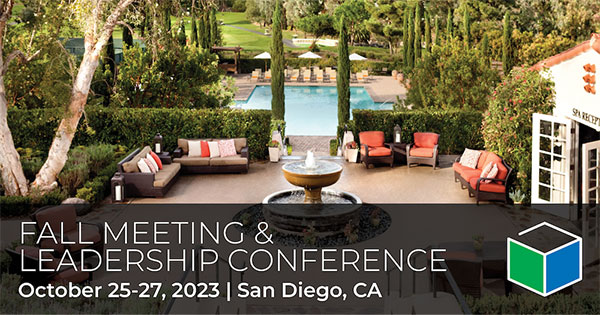 Paperboard packaging executives will head to San Diego, CA, for the Paperboard Packaging Council's (PPC) annual Fall Meeting & Leadership Conference this October. Industry professionals will spend three days at the scenic Rancho Bernardo Inn with colleagues, learning critical topics related to sustainability, cybersecurity, powering the future, the outlook for the global economy, and other crucial issues affecting the paperboard packaging industry.
The event, which will take place from October 25-27, 2023, promises three days of insightful discussions and interactive sessions, helping industry professionals streamline the production of folding cartons, develop innovative paper box designs, and broaden their leadership skills. The conference will also celebrate the top honorees of the 80th annual North American Paperboard Packaging Competition and showcase the finalists of the Paperboard Packaging Alliance's 2023 Student Design Challenge.
"We eagerly await the opportunity to welcome our members to the stunning city of San Diego, where they can engage with our executive ranks and gather new ideas to strengthen and grow their businesses," said Ben Markens, PPC President. "Our three-day conference will provide attendees with valuable insights and strategies to thrive in the ever-evolving paperboard packaging landscape. We are thrilled to gather again, celebrate outstanding designs, and foster a strong sense of community among industry peers."
This year's Fall Meeting will feature interactive and informative workshops presented by global leaders in the paperboard packaging industry, with keynote presentations from Clearwater Paper president and CEO Arsen Kitch, Emory University professor and economist Jeff Rosensweig, industry updates from David Ferber and Daniel Nordigaarden of McKinsey & Company, and reflections on resiliency in the paperboard packaging industry from Darryl Carlson of Royal Paper Box. 
In addition to the keynote sessions, the conference will feature a member spotlight from Preferred Printing & Packaging, dynamic committee meetings, and sessions for two communities of interest: the Women's Leadership Council and New Generation Leaders. These community-focused sessions will delve into leadership theories, supply chain disruptions, and demographic influences affecting the industry.
"Attendees will leave Fall Meeting with valuable insights into the latest converting solutions and expert advice from our distinguished speakers. Beyond that, they'll have abundant opportunities to network and thrive amidst a welcoming community of industry peers. I can't wait to make these connections and witness the growth that awaits us all," said Markens.
To learn more about the 2023 Fall Meeting & Leadership Conference and to register for the event, visit paperbox.org/events.