Published: May 26, 2023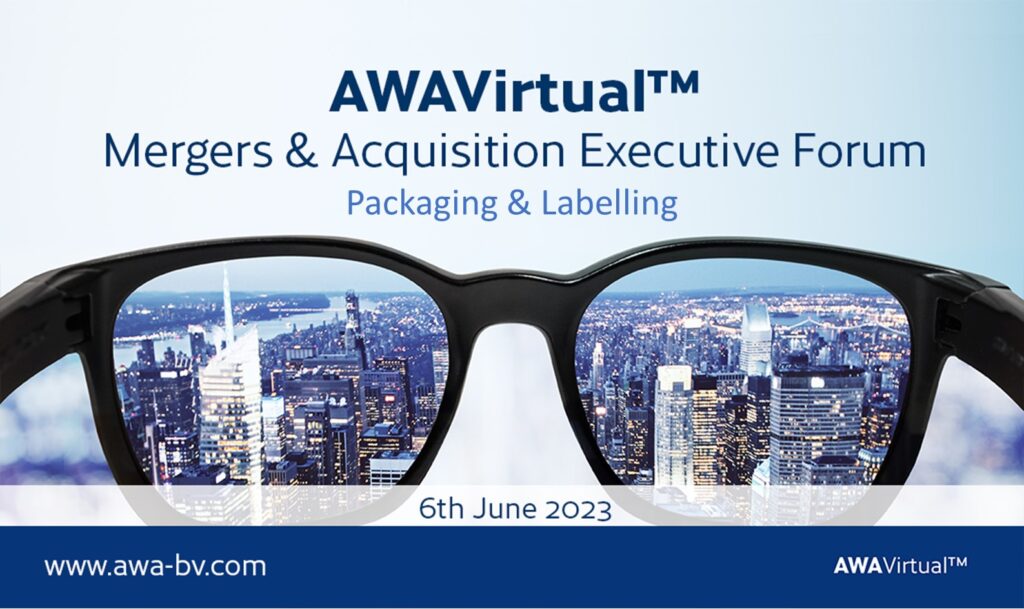 Graphic Arts Advisors' Senior Managing Director, Mark Hahn, is a featured panelist at this year's annual AWAVirtual™ Mergers & Acquisitions Executive Forum. This is a premier, online Mergers & Acquisitions event for all involved or interested in the Label and Packaging sectors. The one-day online event is free to attend and being held on June 6, 2023.
Hahn is bringing his experience and expertise to a 30-minute discussion: Driving Value – What Do Buyers Look For. Joining Mark on the panel is Katherine Bush, Cedar Ridge Advisors, Scott Finegan, Pfingsten Partners and Todd Kennedy, The Kennedy Group.
"The panel discussion is a great opportunity to hear in a concise half hour session what buyers of packaging companies are looking for," shared Hahn. "We'll hear from an owner of a private label company, a PE professional with a highly successful track record in packaging, and an investment banker with a unique exit planning strategy and process."
The Forum is focused on key issues that bring together C-level executives, private equity firms, investment bankers, and suppliers around industry-specific M&A insights, drivers and trends. Attendees have access to presentations and panel discussions around various topics, including:
Deal Flow in Today's Environment
Impact of Credit on the M&A Market for Labels & Flexibles
Sustainability Impact on M&A
Partnering with PE Investors for Business Growth
Additional programming, speakers and event highlights along with registration information can be found on the AWA webpage.