Published: October 14, 2021
Schreiner MediPharm, a Germany-based global provider of innovative functional label solutions for the healthcare industry, is among eight founding menbers of the "Alliance to Zero," a non-profit partnership dedicated to enhancing sustainability throughout the pharmaceutical supply chain. Launched in June, the initiative is designed to support pharmaceutical and biotech companies in their transition to net-zero emissions in line with the Paris Climate Agreement.
The Alliance to Zero pursues the goal of launching net-zero pharmaceutical products in regulated markets by 2030 at latest. To achieve this, the founding members have committed to developing a joint net-zero offering by 2026 to provide pharmaceutical companies with enough time to finalize their overall product on this basis.
The Alliance has developed a roadmap for a net-zero emissions concept for pharmaceutical production and the supply chain. Currently necessary steps and a harmonized language are being developed, and principles are being defined for evaluating and monitoring the entire emissions footprint of pharmaceutical end products. In addition, the Alliance is planning to collaborate with academic and non-profit organizations pursuing similar goals.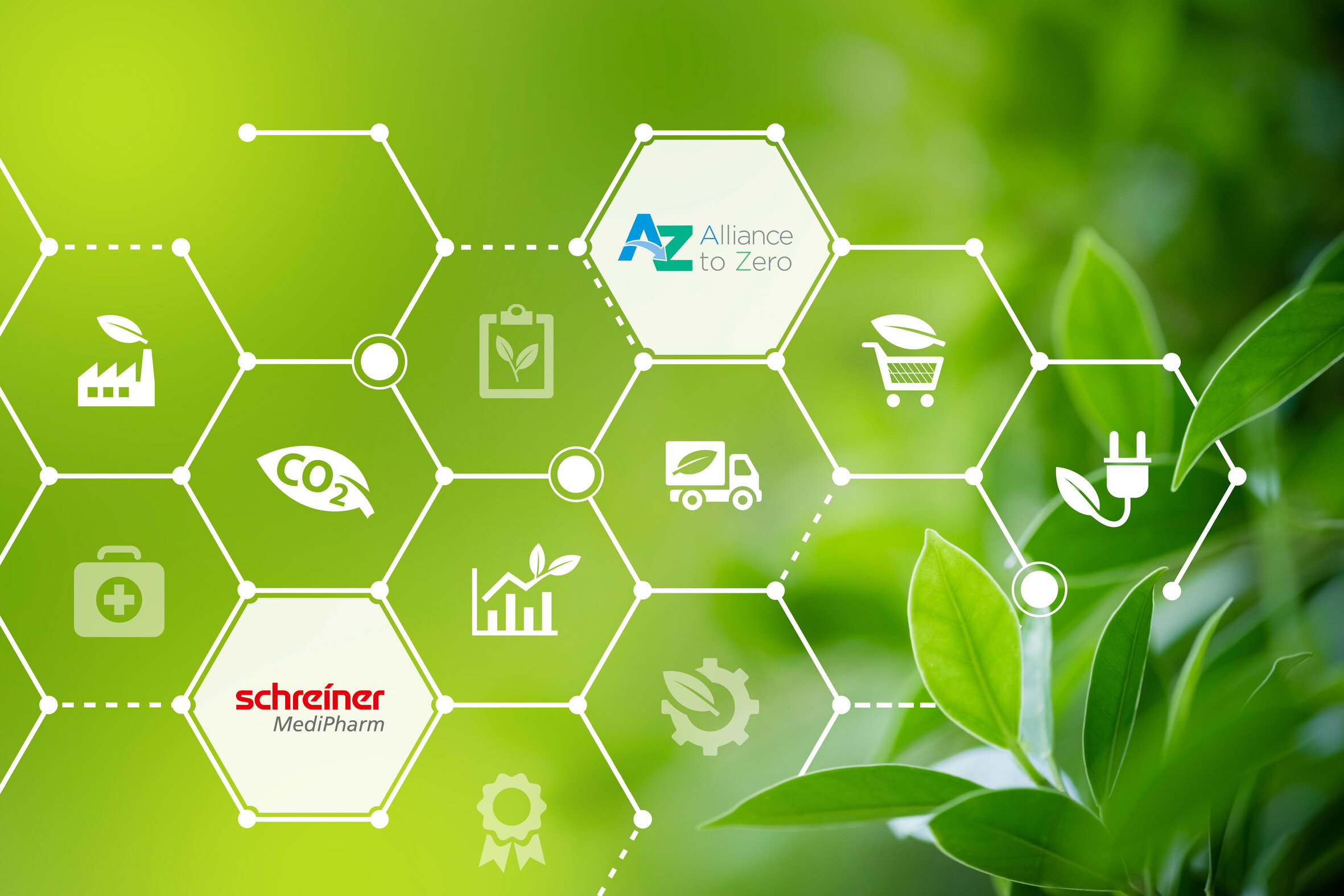 "For Schreiner MediPharm, as a pioneer in the production of innovative functional labels, sustainability starts as early as in product development that considers all lifecycles to achieve a reduced environmental footprint," said Dr. Thomas Schweizer, president, Schreiner MediPharm. "For us, co-founding the Alliance to Zero means another important step toward holistic sustainability. We are convinced that, together with the other alliance partners, we will be able to drive the development of net-zero pharmaceutical products."
In addition to Schreiner MediPharm, the founding members of the Alliance represent other renowned companies of the pharmaceutical and biotech value chain: Dätwyler, Harro Höfliger, HealthBeacon, Körber Pharma, SCHOTT, Sharp, and Ypsomed. Thus, the Alliance encompasses component suppliers, machine manufacturers and assembly/manufacturing service providers, manufacturers of primary and secondary packaging, and companies responsible for final product assembly or handle products that have been returned after use.
The founding members of the Alliance to Zero regard their collaboration along the pharmaceutical supply chain as an important step in driving fundamental change to reduce climate footprint.
For more information, visit https://www.schreiner-group.com.