Published: June 21, 2013
MILAN, ITALY | Grafitalia and Converflex report that when the two exhibitions are staged jointly from May 19–23, 2015, at Fiera Milano, they will be joined by IPACK-IMA (Europe's exhibition specializing in processing and packaging technology) and Intralogistica Italia (the first edition of the exhibition for logistic and material handling technology organized by Deutsche Messe in partnership with Ipack-Ima Spa).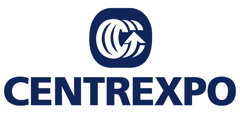 The event, staged by the Centrexpo Ipack-Ima Spa Group, will be held on a three-yearly basis starting in 2015. Centrexpo CEO Guido Corbella says, "[Since] the introduction of digital printing, we can no longer talk about paper printing only; we need to consider new applications and new target markets. This is the aim of the synergy we will be creating starting from 2015."
Organizers expect more than 2,500 exhibitors and more than 100,000 visitors to attend.
This email address is being protected from spambots. You need JavaScript enabled to view it.