Published: March 20, 2013, By Claudia Hine
ROSEMONT, IL | Gearing up for Pack Expo Las Vegas 2013, show organizer PMMI held a press event on March 13 at the Intercontinental Chicago O'Hare Hotel. The program covered news about packaging advances and the economy as well as the upcoming exhibition.
Coming off the very successful debut of Expo Pack Guadalajara in March, expectations for the Vegas show are high. Julie Ackerman, PMMI's senior director of communications and PR, said the Guadalajara show set the bar high; it attracted more than 10,000 visitors, triple expectations. The Vegas show is slated to bring in 26,000 attendees to see 1,600 exhibitors covering 650,000 sq ft of show floor space.
New for the 2013 show is the Center for Trends & Technology, sponsored by Rockwell Automation and its PartnerNetwork Program. Located in the Central Hall (Booth 1358), attendees will find educational sessions and displays showcasing emerging technologies to improve production. Visitors will learn how to shorten time to market, maximize technology investments, and protect brand equity.
Tom Egan, VP of Industry Services at PMMI, provided an update on the Alliance for Innovation & Operational Excellence (AIOE), a 2011 launch. The alliance is designed to improve the performance of CPG manufacturers and their suppliers by developing non-proprietary solutions to common production problems. Resources are available for download at www.pmmi.org/aioe. Topics in development for 2013 include food safety, sustainability, engaging the workforce, and total cost of ownership guidelines and metrics.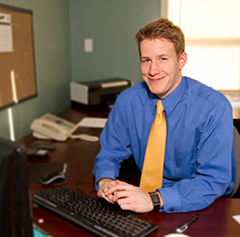 ITR Economics' Andrew Duguay provided an economic outlook for 2013 and beyond, calling for an uneven recovery with 3% growth in 2013 but a mild downturn in 2014. ITR predicts a -2.9% contraction in 2014, but 3.5% growth in 2015. Duguay recommends taking advantage of today's low interest rates to borrow money.
Tom Egan led a panel discussion on packaging opportunities and sustainability. The panel included John Schnarr, director of strategic marketing, adhesive dispensing systems, at Nordson Corp., and Bob Williams, VP sales & marketing at Triangle Machine.
Schnarr shared information about Nordson's new carton sealing device that allows packagers to replace longer adhesive beads with stronger, shorter, intermittent beads in current operations. This device maintains bond strength while achieving significant savings in adhesive costs.
Williams extolled the benefits of ultrasonic sealing for flexible packaging, which is a cold seal that can seal through product. It allows for minimum headspace, narrower end seals, and lower gauge film. Williams also presented a case study on the flat bottom bag vs.the bag in box or doy-bag. The flat bottom bag has better shelf appearance and uses significantly less packaging. It also takes up less space on the shelf, offering more room for additional SKUs. He recommends two websites—www.bagthebox.com and www.terracycle.net—to learn more.
Advancing Processing + Packaging is the theme for Pack Expo 2013, which will take place September 23-25 in the Las Vegas Convention Center. To learn more, click here.